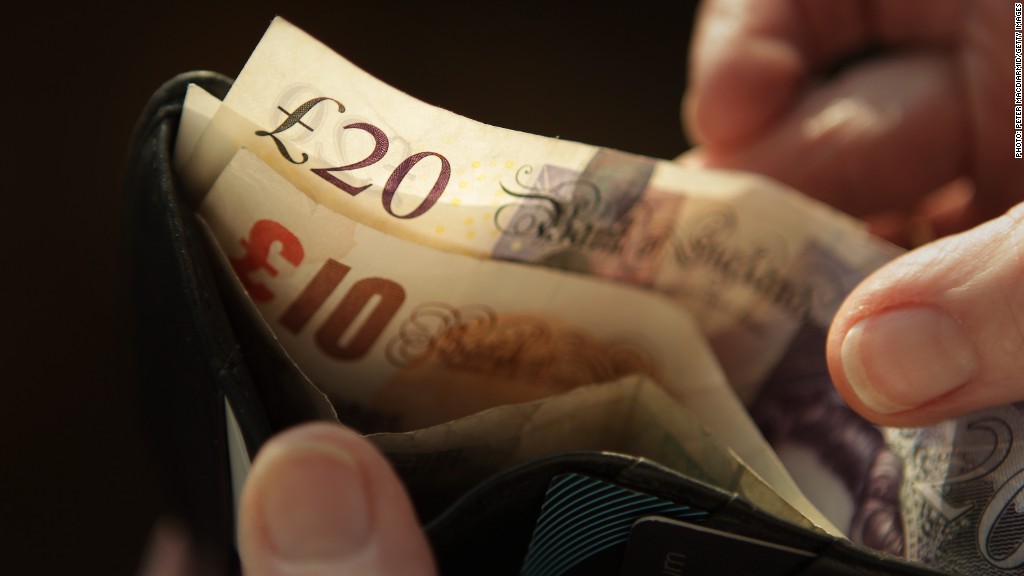 Britain's economy is growing faster than any other developed nation, but you wouldn't know it by looking at your pay packet.
Latest official figures show total pay, including bonuses, shrank by 0.2% in the three months ended in June, even as unemployment continued to fall sharply.
"Wages growth declined on the quarter for the first time in five years, which is a warning sign that the economic recovery, although on the right track, is still fragile," said David Kern, chief economist at the British Chambers of Commerce.
The U.K. economy shrank by 7% during the Great Recession and has taken longer than most to recover, surpassing its pre-crisis level only in recent months.
Thanks to a housing boom and consumer spending, it's now motoring: the Bank of England on Wednesday upped its growth forecast for 2014 to 3.5%.
But the central bank also halved its forecast for wage growth to just 1.25%.
With inflation running at 1.9%, that means household incomes are still going backwards.
Related: Minimum wage boost for 4 million Germans
Bank of England Governor Mark Carney described pay growth as "remarkably weak."
So with record growth in employment -- more than 800,000 jobs have been created in the past year -- why aren't people making more money?
There are several possible reasons. Salaries tend to lag. Most pay reviews happen only once a year and many workers haven't had one since unemployment started falling rapidly in late 2013.
Then there are changes in the labor market. Economists say more people are looking for work, including some who are putting off their retirement.
Related: Workers to see 3% pay hike next year
That could be because of changes to state pension rules, or because they're worried about servicing debts. Others on part-time contracts might want more hours.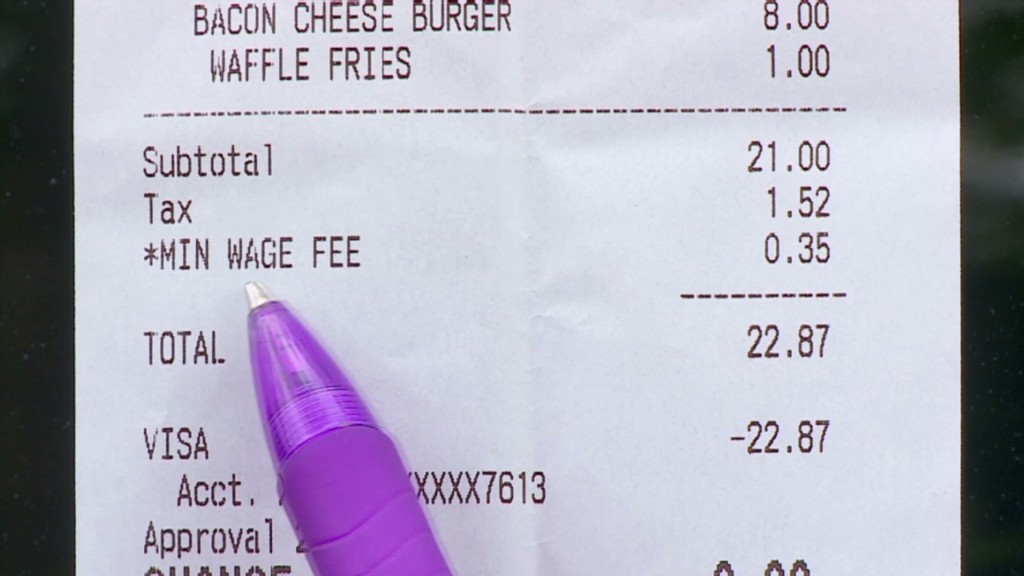 A record number of people are working for themselves, and the jobs that are being created tend to be in lower skilled sectors such as hotels and restaurants.
Still, whatever the explanation, there may be light at the end of the tunnel. The Bank of England expects wages to grow by 3.25% in 2015, although that forecast was trimmed from 3.5%.