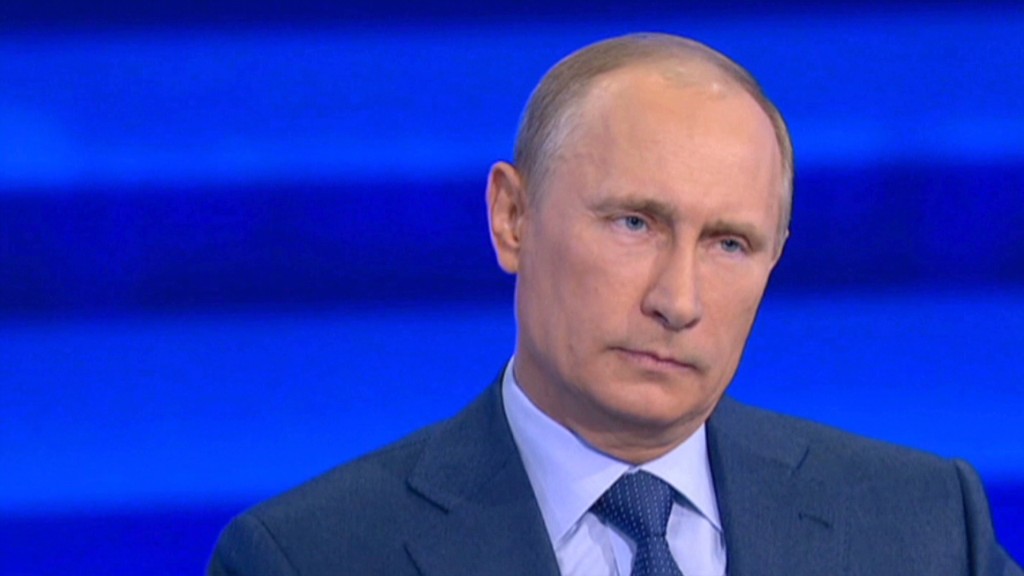 First Japan, now Europe -- bad news for the world economy is piling up.
Eurozone growth evaporated in the second quarter, as Russian meddling in Ukraine helped send the German economy into reverse and France stagnated.
Between them, the two big players account for about half of eurozone economic output. Italy, the third largest regional economy, is already back in recession.
The region's GDP was unchanged in the three months to June 30, the first quarter in five that it has failed to grow. That follows a dramatic slump in Japan GDP.
Analysts were surprised by the extent of Europe's slowdown, blamed in part on a loss of confidence among firms in Germany due to the Ukraine crisis.
Several companies have warned that the chill in relations is damaging their business, and many are postponing investment decisions fearing an escalation.
"By comparison, the actual impact of the initially mild sanctions on exports was probably mild," wrote Christian Schulz, senior economist at Berenberg.
Related: Thanks Putin! German stocks pummeled
France cut its forecast for growth this year in half, to just 0.5%, after six months of flatlining. It is less exposed to the Ukraine crisis but investment is being held back by a lack of progress in reforming its economy.
Since June, the West has imposed much tougher sanctions on Russia, and Moscow has responded with a ban on food imports.
The escalation in tension, and its impact on the Russian economy, could mean more pain for European exporters and risks tipping the region back into recession.
"The fear is that the economy is heading for recession once again, not helped by events in Ukraine and the potential for further sanctions to negatively impact in the current quarter," wrote Simon Smith, chief economist at FxPro.
Related: Wages are falling in this booming economy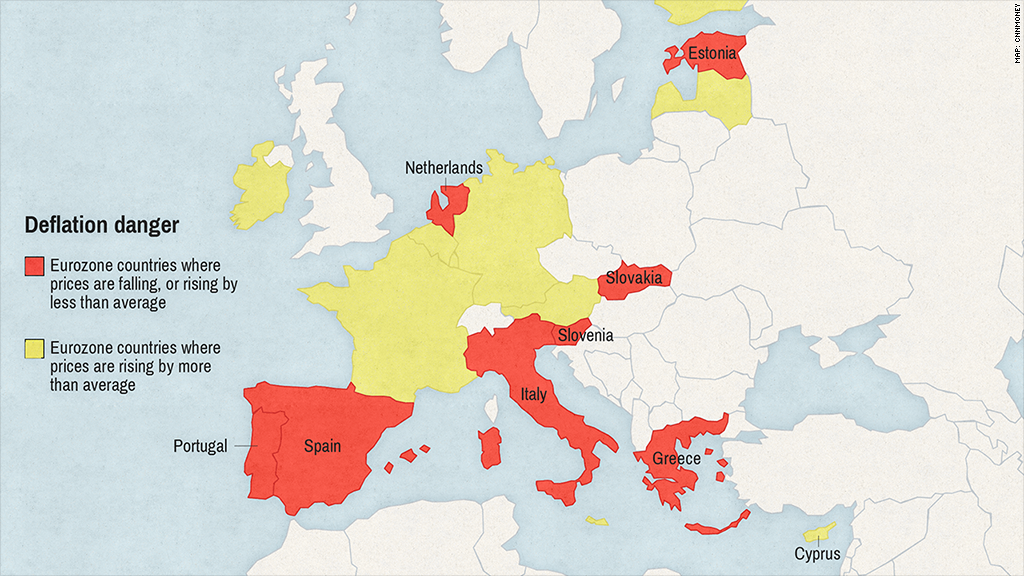 Stalled growth also threatens to push prices lower in a region already battling to avoid the threat of deflation.
Data published Thursday showed inflation of just 0.4% across the eurozone. Prices are falling, or barely rising, in nearly half the region's 18 members.
The European Central Bank reiterated last week that it could launch a Fed-style program of quantitative easing, in the event that the outlook sours further.
It cut its main interest rate to a record low in June, and its deposit rate from zero into negative territory -- the first move of its kind by a major central bank.
That means the ECB is now charging banks for deposits they stash with the central bank. In theory, that will provide an incentive to lend the money to firms and consumers instead. It has also announced a series of steps to pump more cheap money into the eurozone, including new long-term loans to banks.