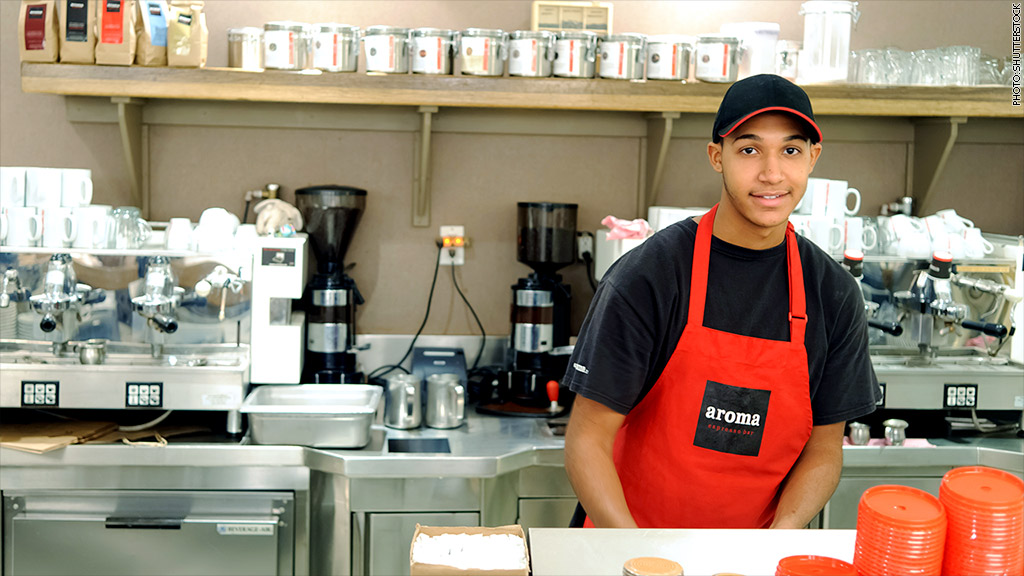 Taylor Goodjoin didn't get a new job this summer, but she was glad to still have one.
The 16-year-old from Mechanicsburg, Pennsylvania has been working at Wendy's for a year. She was hoping to get a new gig, but she didn't get many interviews.
Her situation is a good illustration of what many teenagers face in this job market.
Young people across America are having a much better time getting some sort of employment than they have had at any point since the recession.
The Bureau of Labor Statistics said in a report Wednesday that the July unemployment rate for ages 16 to 24 was the best in six years.
It hit 13.6% in July, almost as low as the summer of 2008 -- just before the financial crisis. It's certainly down significantly from last year's 15.5% unemployment rate.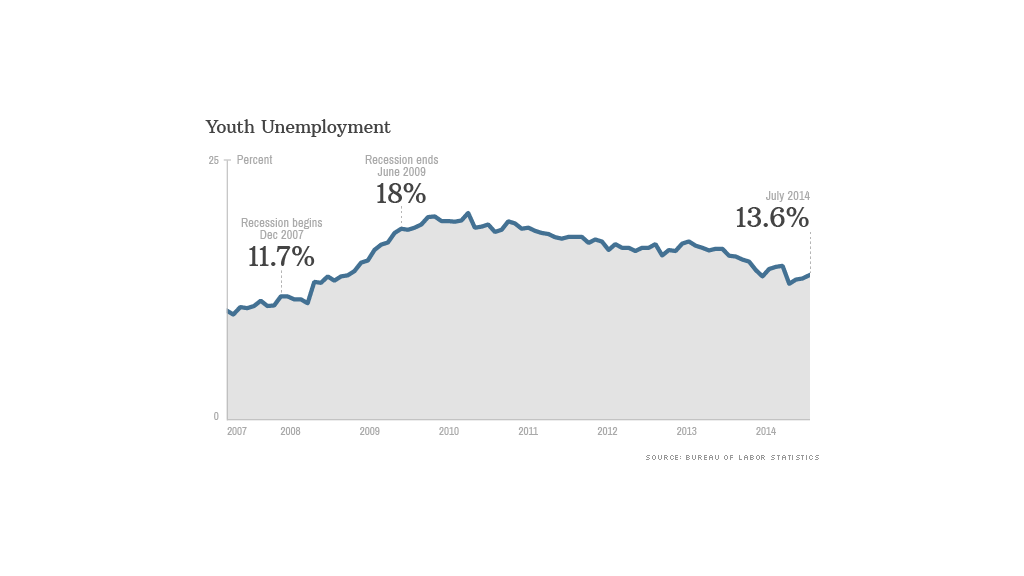 But it's still tough, as Goodjoin learned when she tried to look elsewhere. Teen unemployment is much higher than the 6.2% rate for all Americans. Young people always have a harder time breaking into the job market because they don't have as many skills, but the gap in the unemployment rates is wider now than it was before the downturn.
Related: These folks are happy to share their #newjob selfies
The Philadelphia Youth Network is on the front lines of the job hunt for young adults. The non-profit helps place teens into jobs. This year the center had 7,600 slots for more than 15,000 applicants, a fairly similar scenario to recent years.
On the upside, the employment slots are becoming more stable as businesses have better financial footing.
Related: Works to see 3% pay hike next year
"While we're seeing more opportunities available, I definitely think it's not where it could be," said Stephanie Gambone, the organization's executive vice president.
Goodjoin tells other teens to stay optimistic. Among her own circle of friends, many have found jobs.
"I would tell them to keep searching because eventually someone will hire you," she said. "Don't get discouraged."