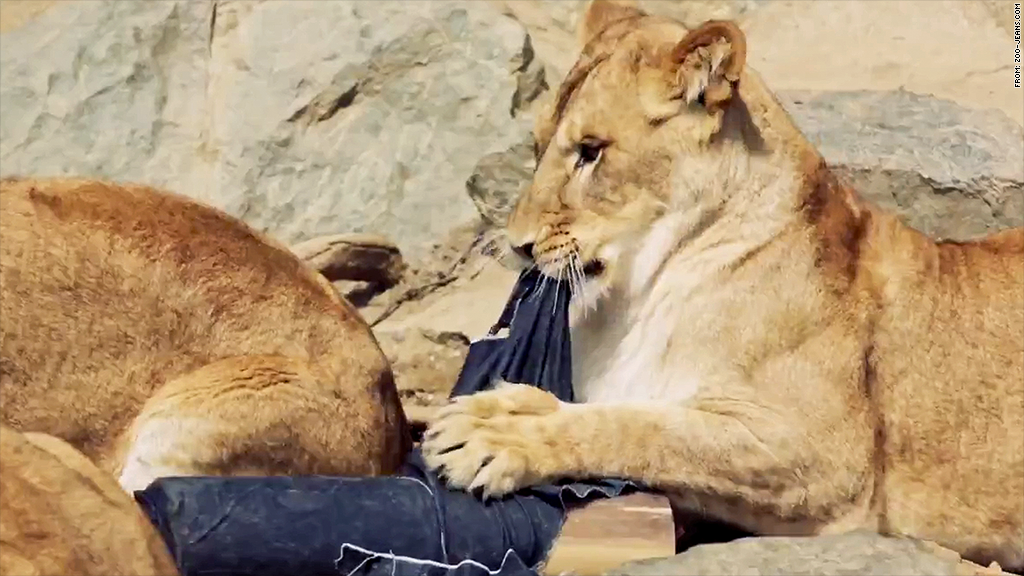 Fashionistas take note: the latest in haute couture could be distressed jeans that have been ripped by lions, tigers and bears.
A zoo fundraising group in Japan raised $3,500 last month after selling three pairs of denim jeans that were gnawed and clawed by lions and tigers.
The group -- the Mineko Club -- created the special "Zoo Jeans" to raise money for the World Wildlife Fund and the local Kamine Zoo in Hitachi City.
Volunteers wrapped denim fabric around tires and rubber balls and threw them into separate animal enclosures for lions, tigers and bears. The animals went wild and the resulting damaged denim was used to create four pairs of jeans -- two were "designed by lions," one by tigers and one by bears.
"The wild rips and tears in Zoo Jeans have been created with pure animal instinct," according to an excerpt on its website.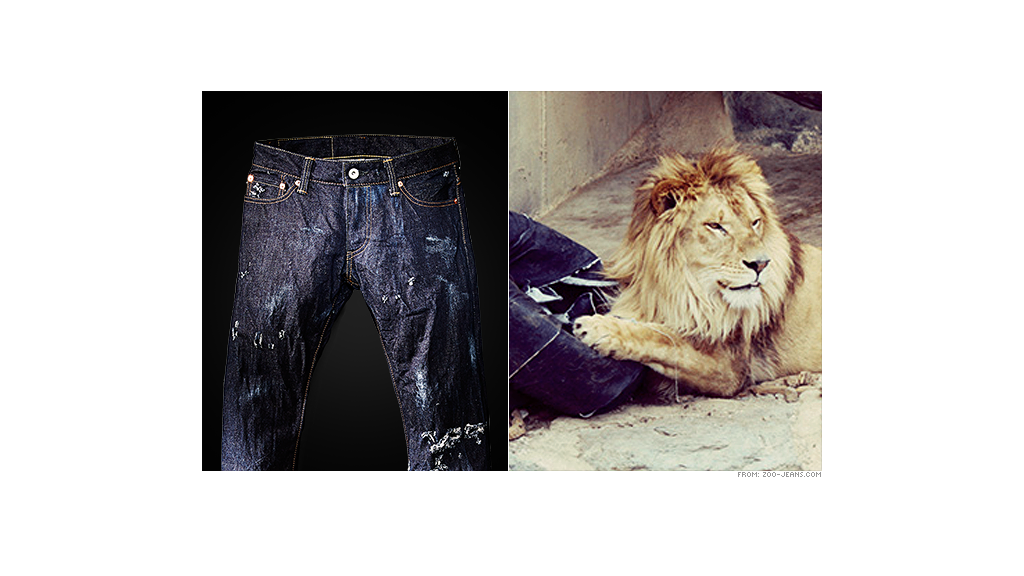 The jeans were sold on Yahoo's Japanese auction site -- with a pair of lion-distressed denim selling for $1,500. The Mineko Club said all profits went to the zoo and the WWF.
The club kept the bear-ripped jeans.
A WWF spokesperson confirmed it received the donation, but wasn't enthusiastic about the fundraising technique.
"In principle, we don't raise money by using animals in this way," said Akiko Ishihara, director of communications at WWF Japan.
Related: A big dog is the ultimate status symbol in Hong Kong
The Mineko Club, which has been around for over a decade, is dedicated to raising money and supporting the Kamine Zoo through holding events and selling zoo-related products. The zoo is considered a top tourism spot in Hitachi City, which is roughly 100 miles northeast of Tokyo.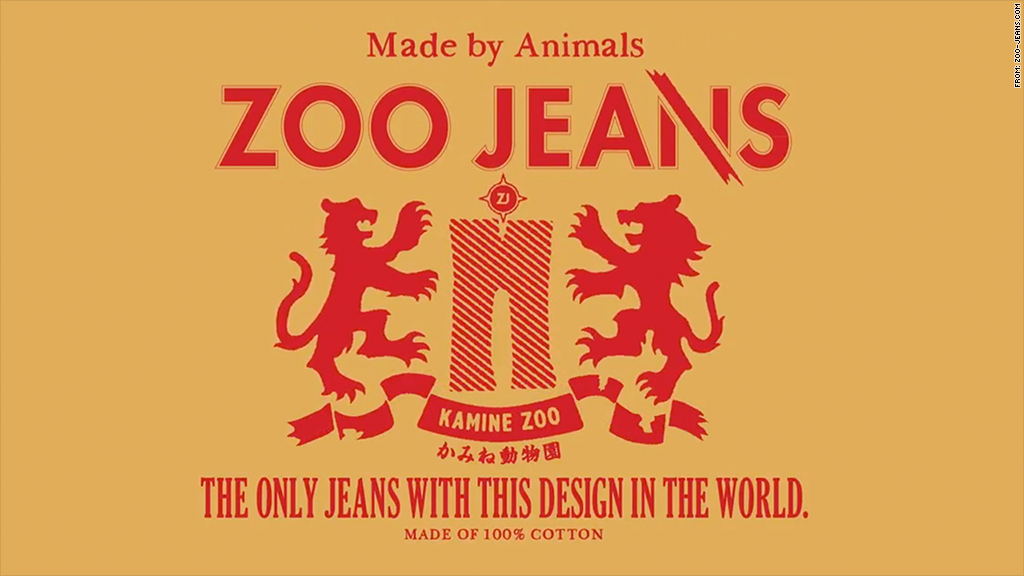 --CNN's Inez Torre contributed to this report