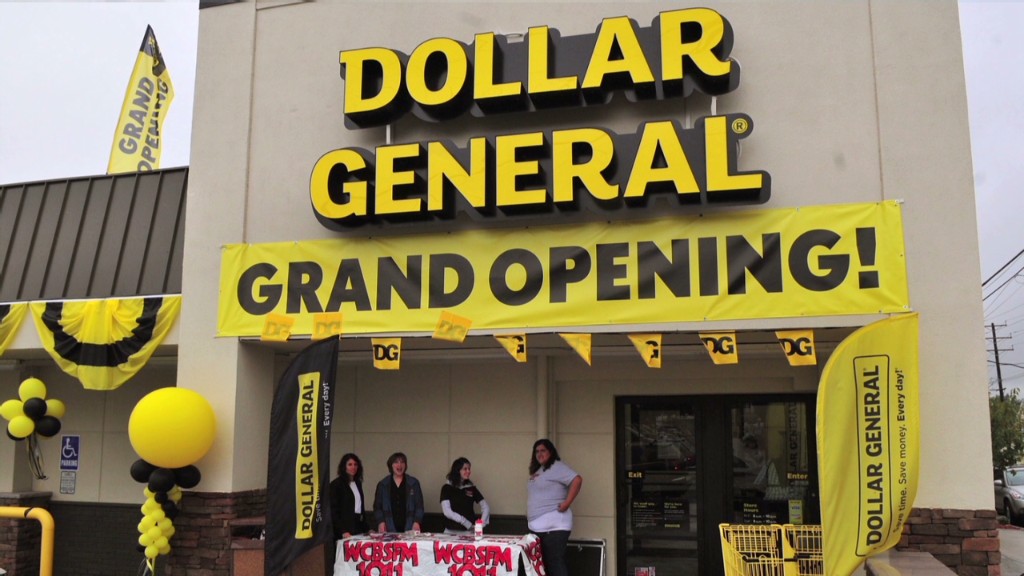 The low-price retailer war is heating up: Dollar General made an all-cash bid of nearly $10 billion for Family Dollar, topping a deal Dollar Tree made last month.
Dollar General (DG)is bidding $78.50 per Family Dollar (FDO)share, to total $9.7 billion.
Dollar General said the deal is superior to the $74.50 per share cash and stock offer Dollar Tree (DLTR)made last month. That deal has been valued at $8.5 billion.
Efforts to reach Family Dollar for comment were not immediately successful. The offer was made to the company's board of directors.
A Dollar General spokeswoman declined to comment on whether the board responded to the offer. A spokesman for Dollar Tree also declined comment on whether that company will be raising or withdrawing its bid in response.
All three of the retailers are general store chains specialize in low-cost consumer goods. Dollar General describes itself as the largest discount retailer in the U.S., with more than 11,000 stores in 40 states.