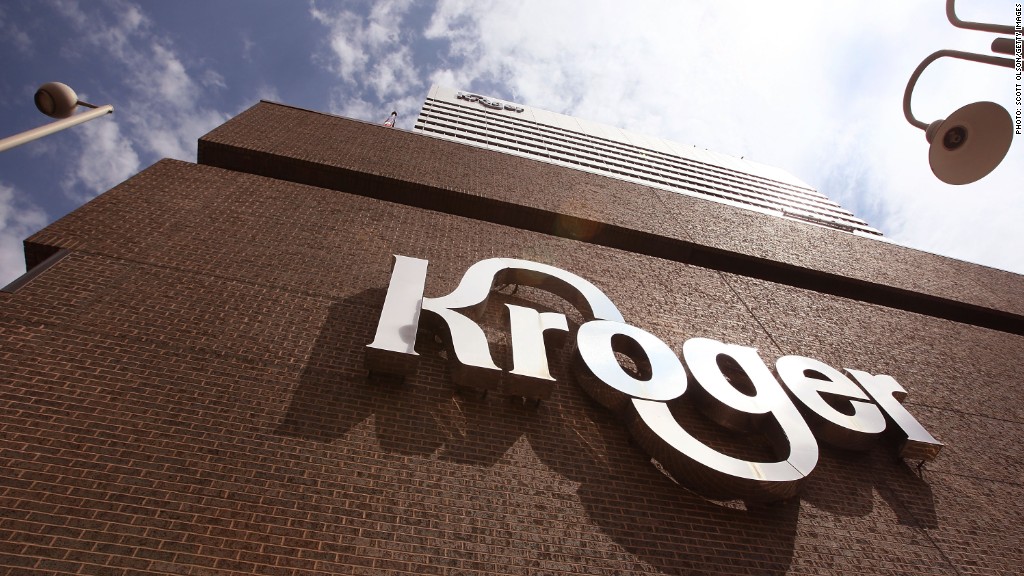 The Moms group that got Target, Chili's and Chipotle to take a stance against guns called on Kroger to do the same Monday.
The organization, Moms Demand Action for Gun Sense in America, wants the grocery chain to ban customers from openly carrying guns in its stores.
The demand comes after a woman shot and killed her husband and then herself in Georgia at a Kroger parking lot in June, and other gun-related incidents at Kroger stores, the group said in a news release.
In dozens of states, including Georgia, openly carrying a gun is legal.
Kroger (KR) is one of the largest supermarket chains in the country, operating 2,642 super markets and nearly 1,000 convenience stores.
Related: Target tells customers to leave guns at home
The gun control advocacy group was founded in response to the Sandy Hook school shooting and has partnered with billionaires Michael Bloomberg and Warren Buffett.
It has had success with its past campaigns. In May, Chipotle (CMG), Sonic (SONC) and Chili's (EAT) restaurants folded under intense public pressure and asked customers to leave their guns at home. Target (TGT) followed suit in July.
Kroger's has a policy posted on its website on customers carrying firearms in its stores. While it doesn't specifically ask customers to stop carrying guns into stores, it asks that they follow state and local laws and be respectful of others while shopping.