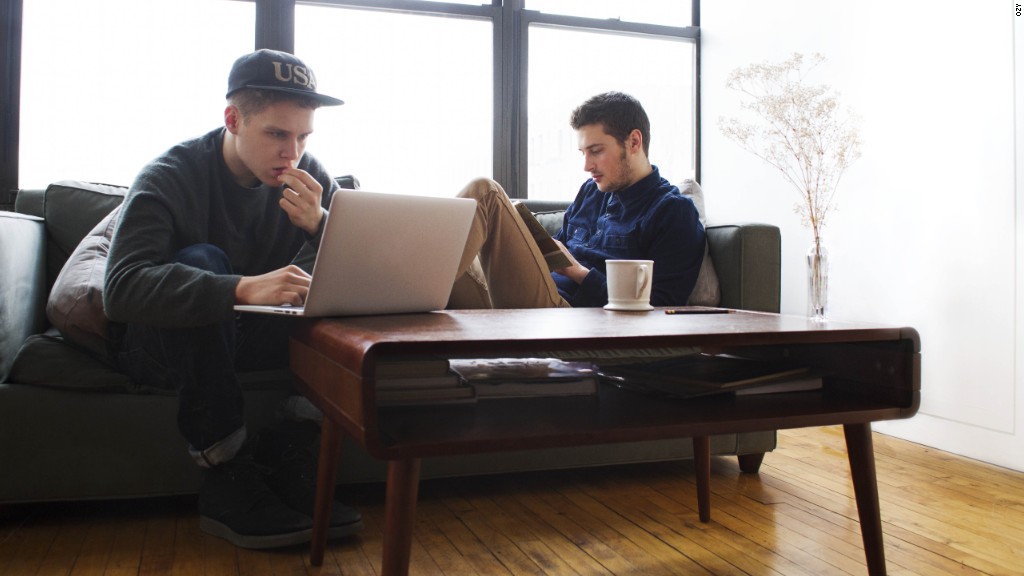 A freestanding sign full of loopy, rainbow letters sits outside a nondescript building in Koreatown, New York City. It reads like some strange free-verse poem:
Study Café:
Baggage Storage
Video Game
Studio Rental
Meeting Room
Yoga
Hair Design
Make Up
Open 24 Hour
To me, it was like reading a wall of Egyptian hieroglyphics. But I paused long enough to try to satisfy my curiosity, schlepping up several flights of stairs to find two Korean women, YoungJin Lee and Obi Lee, running a "study room."
More from Ozy: Buy this and pay what you want
There's something I'd never heard of. The study room consists of computers, group meeting rooms, board games, lockers, books, snacks, Wi-Fi and coffee. Sounds like your average co-working space, right? Except that it's all available for $3 an hour. And it's homey: more college coffeeshop than office.
Study rooms are common — one-on-every-block common — in South Korea. But they're virtually nonexistent in the United States. YoungJin Lee's NY Study Café is the only one in New York City.
More from Ozy: Firms make hiring emotional
When YoungJin first came to the United States, she studied nonstop for her visa. Initially, she tried to learn in libraries, but kept running into problems. She couldn't bring coffee inside. Library security is lax, so when she went out for a cigarette break, she had to lug all her stuff with her. Plus, the library closed at 11pm, making late night study sessions impossible. She realized that a study café was just what she (and New York City) needed.
YoungJin rented out a space in Koreatown and stocked it with games, food and coffee. She also brought over items from Korea that are hard to come by in America, such as special study chairs that make it possible to crouch over textbooks for hours without straining your back. She and her friend Obi got the place in order and they opened in October 2013.
More from Ozy: Detroit on the edge of an economic miracle
Other than the sign outside the building, NY Study Café doesn't really market itself. Most customers come by word of mouth. About 70% of the customers are Korean. In Korea, most study space attendees are middle and high school students. Most who come to NY Study Café, however, are adults earning CPAs and other licenses. One of their clients recently passed the bar exam. "We're so proud of him," Obi boasted.
When I first encountered the study room, my main question was "What be you, mysterious enterprise?" Now it's "Why aren't there more of these?" Currently, people studying in the U.S. have to choose between libraries (bad for group meetings, low security and no food or drinks allowed), coffeeshops (way too loud and expensive), and co-working spaces (hip, but costs hundreds of dollars per month for that San Francisco start-up feel). Should study spaces get on target to become as widespread as K-pop?
More from Ozy: This café wants to save you from yourself
Until the spaces spread more widely, it's warming to think of YoungJin's place, nicely nestled into the neighborhood. At the study café — which is sandwiched between more karaoke spots and bars than study spots — she and Obi run a cultural exchange meet-up, help tourists navigate New York and host shows for local artists. They've connected job seekers to bartending courses, helped customers find roommates and let business-owners with offices in Flushing (where most NYC Koreans live) use the space to meet clients in Manhattan. Right now, it's a diasporic paradise. But soon, it should be more.