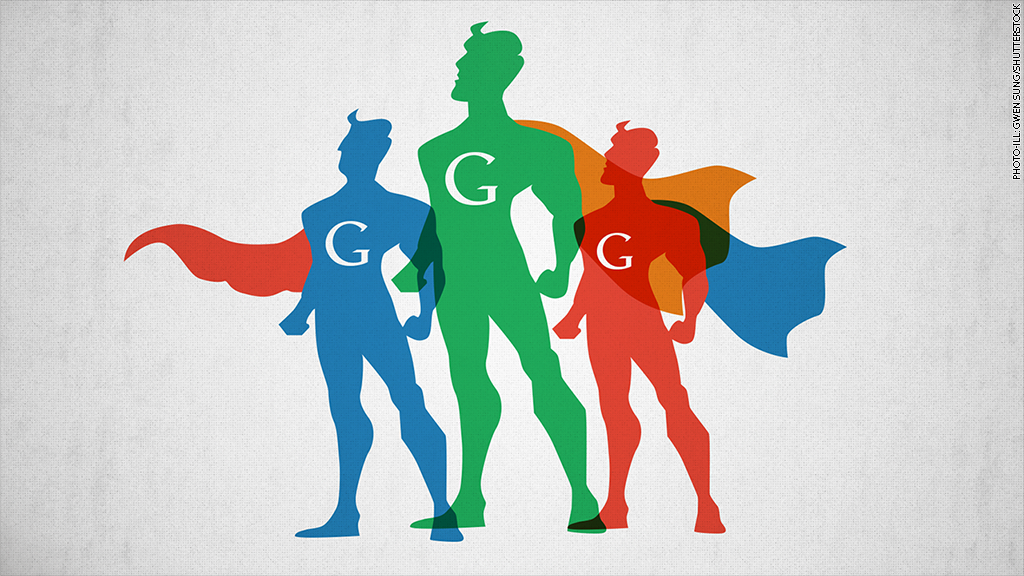 Google owns search -- to the point that its name has even become synonymous with the verb "search."
Part of the reason Google (GOOGL) has held the search crown for the better part of a decade is that it constantly improves its product. It has successfully adapted to the changes in technology and the ways we access the Internet.
Google became a public company 10 years ago Tuesday. Marking the occasion, Amit Singhal, head of Google's search business, revealed his top 10 search milestones that Google has achieved.
1. Autocomplete: Singhal noted that you can now get a recipe for "silky gingered zucchini soup," even if you can't remember the dish's whole name. "Typing out a whole phrase feels archaic," he said.
2. Translations: Google Translate is used for more than a billion translations a day, translating text in 80 languages, according to Singhal. Google has made translations possible just by entering them into the search box.
3. Directions and traffic: On your phone, you can ask, "How far is it to Costco?" and instantly get directions with the fastest available route.
Related: Bakery tells Google to take 's--t' out of its logo
4. Universal search: Google results don't just include text, but video, images, apps and other content as well.
5. Mobile and new screens: Google isn't just available on phones and tablets, but smart watches and glasses now have Google too.
6. Voice search: You can now just say, "Ok Google, will I need an umbrella tomorrow?" in 38 languages, and Google will spit back an answer.
7. Actions: Google has become a Siri-like personal assistant too. It sets reminders and scan your email. The mobile app can send texts and emails too.
8. The Knowledge Graph: Sometimes you don't need a list of 10 blue links but an answer to your question. Type "who is the president of the United States" into Google's search box, and you'll get the answer at the top of the results page.
9. Info just for you: Google's app can tell you what gate your flight leaves from, track your package status and find appointments that you've saved in your Gmail and Google Calendar.
10. Answers before you have to ask: Google Now automatically surfaces reminders, reservations, weather, traffic information and the last place you parked -- before you even ask for it.