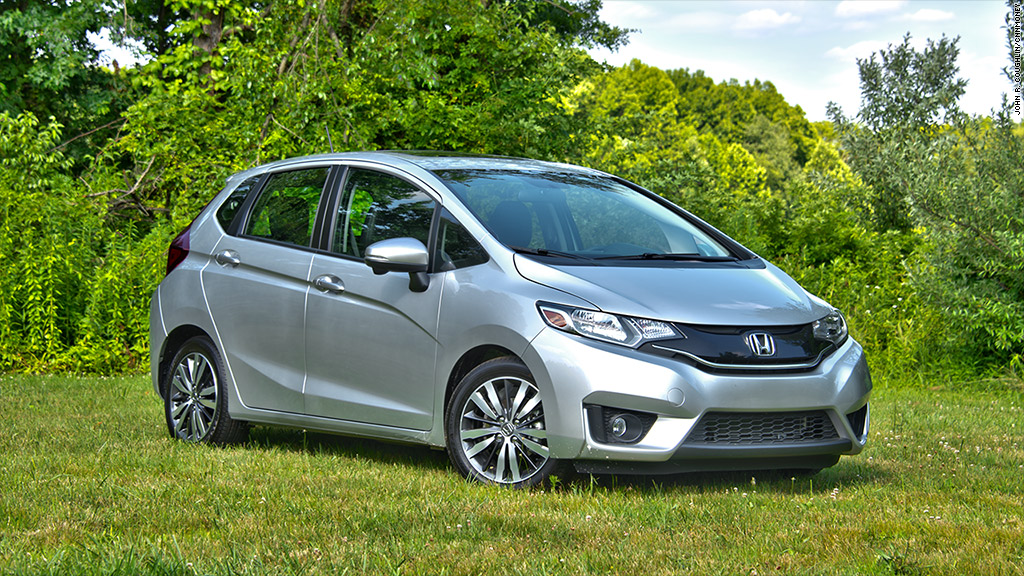 Honda is going to change the front bumpers on 12,000 Honda Fit subcompact cars so that they match those on a car that just earned a "Top Safety Pick" rating from the Insurance Institute for Highway Safety.
The newly redesigned Honda Fit had been put through the Insurance Institute's "small overlap" crash test in March and earned a rating of "Marginal." That's the second worst of four possible ratings. In the small overlap test, a vehicle hits a barrier at 40 miles per hour with just one-quarter of its front bumper. This concentrates crash forces in a small area, making the test especially challenging.
Honda (HMC) had its engineers make changes to the car's front bumper and asked the Insurance Institute to re-test the car with those changes. When it was tested again, the Fit earned an "Acceptable" rating in the test, the second-best possible rating. This was enough for the Institute to grant the Fit its "Top Safety Pick" award.
Because the change was made after the new Fit was already in production, Honda said about 12,000 Fit owners can have the same change made on their cars. These owners will be able to take their cars to a Honda dealer to have an improved metal bumper beam bolted inside the front bumper.
Gallery - 10 most expensive cars sold at Pebble Beach
Owners will be notified by mail if they are eligible to get the improved bumper beam. Only 2015 model year Fits built prior to the introduction of the new bumper beam will be eligible for the replacement -- which will be performed free of charge, Honda said.
"We commend Honda for its quick response to the test and for taking the additional step of replacing the bumper beams on early-production vehicles," says Insurance Institute president Adrian Lund in a statement.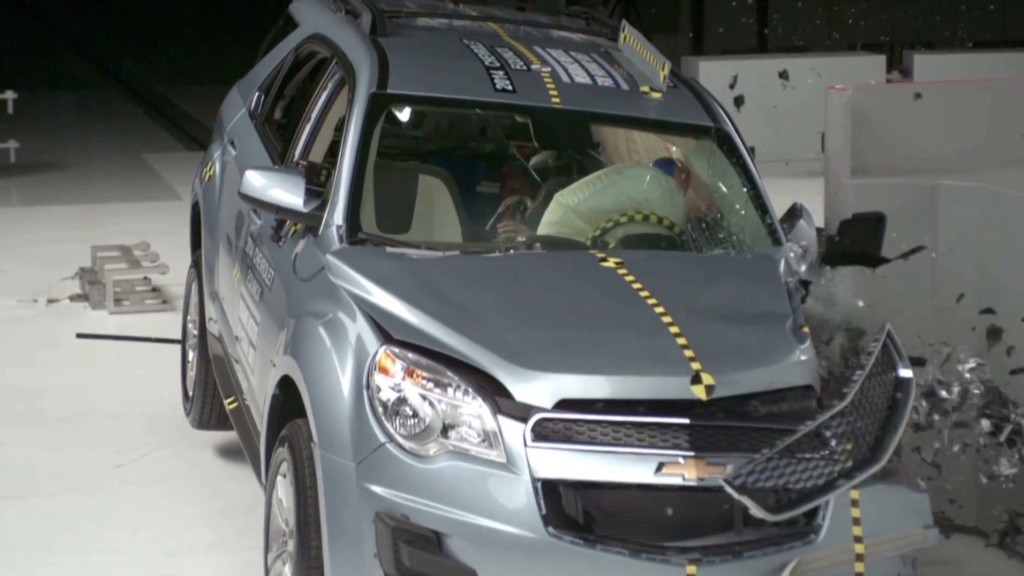 The last-generation version of the Fit, tested in January before the redesigned 2015 version was available, earned the worst possible rating of "Poor" in the "small overlap" crash test. Those cars will not eligible to the get the improved bumper beam.
The Insurance Institute for Highway Safety is a private group financed by auto insurers. It is not related to the federal government's National Highway Traffic Safety Administration which has its own crash test regimen and which oversees auto recalls. NHTSA is not involved in Honda's action because it is not considered a "safety recall."