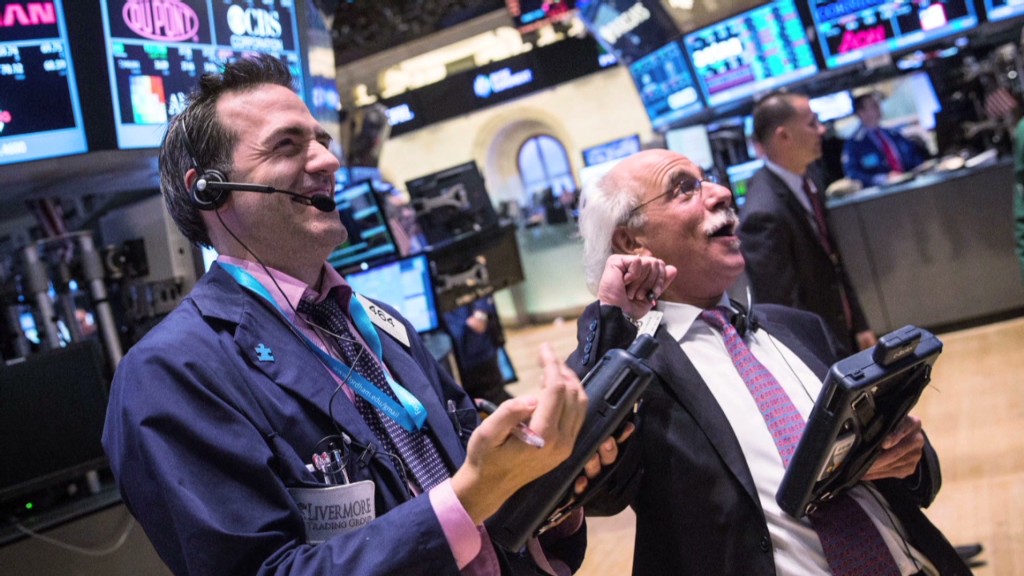 If you kept your money in the stock market this summer, you're likely feeling pretty smart now.
The start of August was rough for stocks as the Russia-Ukraine standoff, the Israel-Gaza conflict and terrorist group activity in Iraq all flared again. While serious problems remain in each of these regions, their impact on the U.S. economy so far has been limited.
A stock market bounce back is in full effect.
On Thursday, the Dow closed above the 17,000 mark for the first time since July 24.
Not to be outdone, the S&P 500 set a new all-time high of just over 1,992. It's the 28th record close this year for the popular index of U.S. stocks.
Many Americans invest in funds and ETFs that mimic the investments of the S&P 500 Index.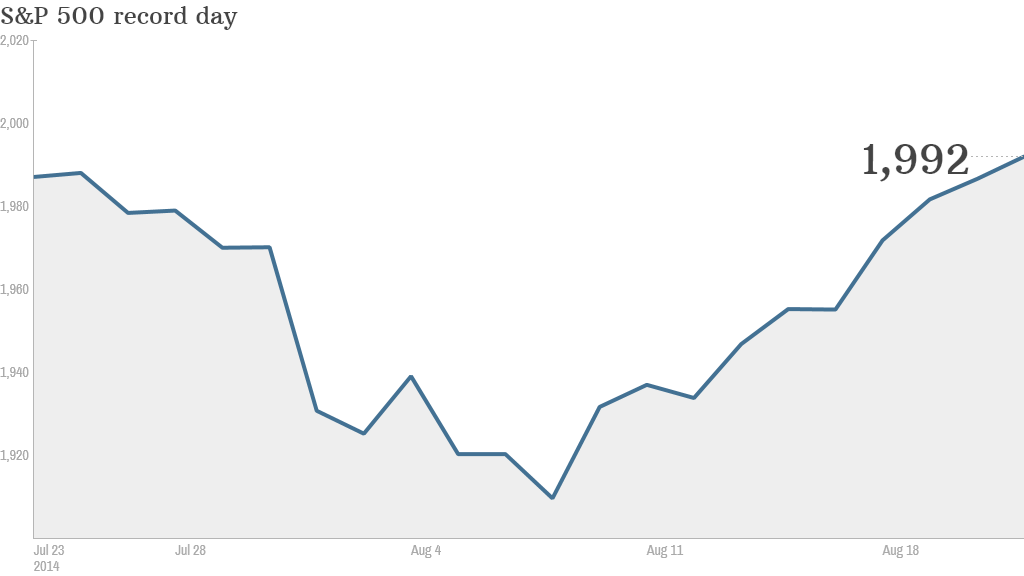 Thursday's surge is part of a week of robust stock market gains.
Related: 3 reasons stocks are still charging ahead
Strong corporate earnings and U.S. economic data are soothing concerns about the health of America's businesses and overall economy. Hewlett-Packard (HPQ) beat expectations in its quarterly report last night.
Jobless claims also came in lower than expected this morning, and data on U.S. housing prices showed the fastest rise in months.
CNNMoney's Fear & Greed Index is showing the reduction in nerves in the market. A week ago, the index was indicating "extreme fear," but it's now nearly neutral.