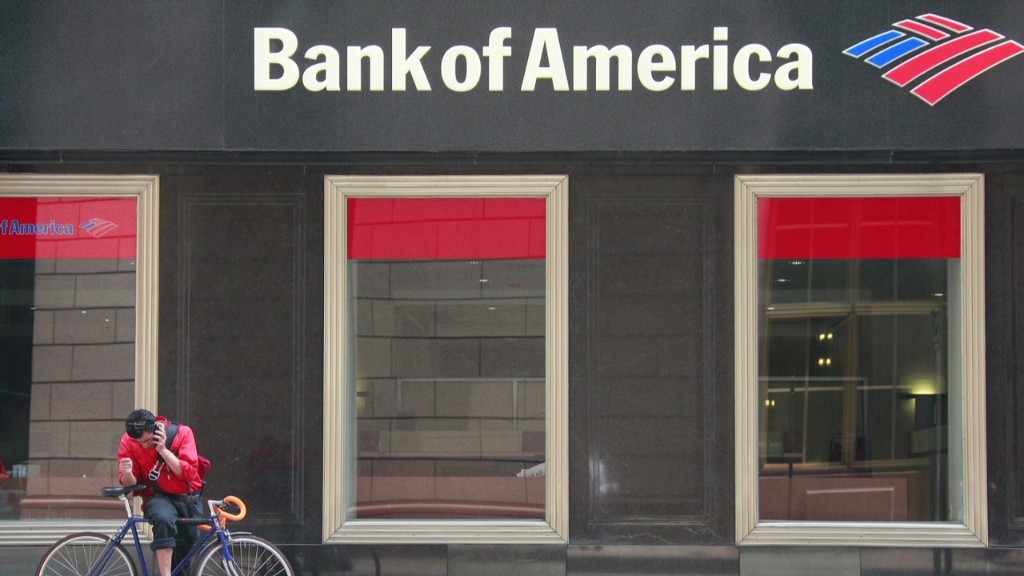 Bank of America's tab for the financial crisis is now nearly $74 billion.
On Thursday, the bank reached a $16.65 billion agreement to pay the biggest settlement in history, adding to what was already a hefty bill for the bank.
The latest agreement settles probes by the Justice Department and six states that accused the bank of misleading the buyers of mortgage-backed bonds about the quality of the loans. The bank admitted responsibility, but the announcement did not include criminal charges.
The settlement includes almost $10 billion in various penalties and civil suit claims from federal and state regulators, with the rest earmarked for homeowner relief.
It's been an expensive few years for Bank of America (BAC):
In 2010, it paid $2.8 billion to Fannie Mae and Freddie Mac over mortgages.
In 2011, it paid trustee Bank of New York $8.6 billion and bond insurer Assured Guaranty $1.6 billion after they filed lawsuits over bond deals that went sour.
In 2012, it paid nearly $12 billion to help settle lawsuits over wrongful foreclosures and more than $2 billion in a class-action suit it inherited from Merrill Lynch.
Last year, it paid Fannie Mae $10 billion more for mortgages and forked over nearly $3 billion more for foreclosures.
Earlier this year, it paid the Federal Housing Finance Authority more than $9 billion and settled for $1.3 billion with the U.S. Attorney in New York's southern district. And those are just the big ones.
The total bill is a large sum, even for a big bank: It made just over $16 billion in profit from 2010 to 2013 -- and about $2 billion more in the past six months. The sum has been inflated by lawsuits against subprime home lender Countrywide Financial, which it bought in 2008, and investment bank Merrill Lynch, which was purchased in 2009.
The amount is more than the combined total of all the other major banks, which have paid out about $56 billion in financial crisis settlements and fines.
But it's not as much a shock as it seems: Bank of America and others sometimes write off large chunks of their settlements come tax time, and many put aside big piles of cash for legal bills they know are coming.
"We believe this settlement, which resolves significant remaining mortgage-related exposures, is in the best interests of our shareholders, and allows us to continue to focus on the future," said the bank's CEO Brian Moynihan in a statement.
The bank's shares rose 4%.
Related: Settlements bite into BofA profits
Paul Fishman, the U.S. Attorney for New Jersey, led the probe of Merrill Lynch involving the sale of mortgage securities the bank now admits were falsely pitched to investors as high-quality investments.
The bank's behavior, Fishman said, "misled investors" and "undermined the trust in financial institutions."
The deal eclipses the $13 billion settlement stemming from a similar probe by the Justice Department and states against JPMorgan Chase (JPM) last year.
--CNN's Evan Perez contributed to this report.