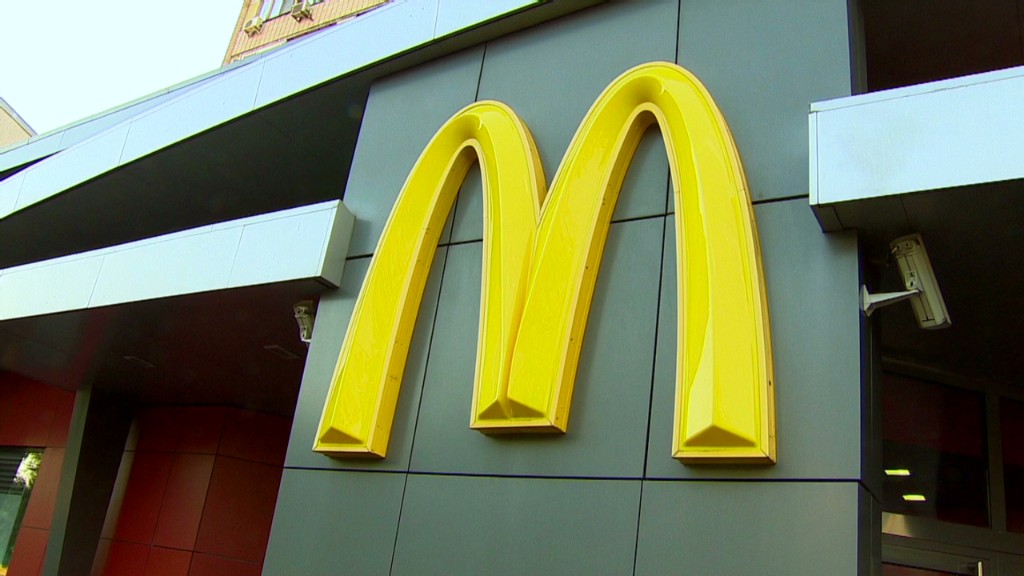 Russian officials have shut four McDonald's restaurants in Moscow, including the first to open in the city nearly 25 years ago at the end of the Cold War.
McDonald's (MCD) said the restaurants were closed Wednesday following a claim by Russia's federal consumer agency. Local media said the agency accused the company of "sanitary violations."
The shuttered restaurants include the outlet on Pushkin Square, which opened in January 1990 in a move symbolizing the huge changes that followed the fall of the Berlin Wall.
The pressure on McDonald's comes as tension between Russia and the West rises over Ukraine. The U.S. and Europe have applied sanctions against Russian banks, companies and officials, and Moscow has responded with a ban on imports of food from the West.
The fast food chain is one of the highest profile Western businesses in Russia, where it operates 400 restaurants across the vast country serving more than a million customers each day.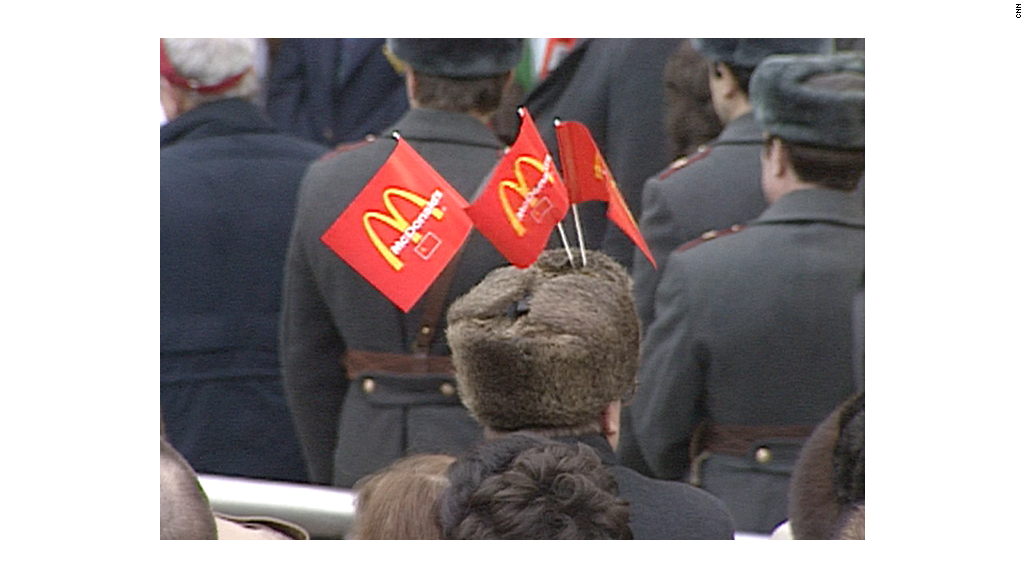 McDonald's was the official restaurant of the Sochi Winter Olympics, and as a FIFA partner is likely to have a prominent role at the 2018 World Cup in Russia.
Russia fired a warning shot across the company's bows last month, accusing it of misrepresenting the nutritional value of its food.
The pressure could build. Russia's Interfax news agency reported Thursday that regulators were inspecting McDonald's restaurants in other parts of the country.
"We are closely studying the subject of the documents to define what should be done to re-open the restaurants as soon as possible," the company said. "We will continue taking care of our employees and will do our best to continue the success of McDonald's business in Russia."