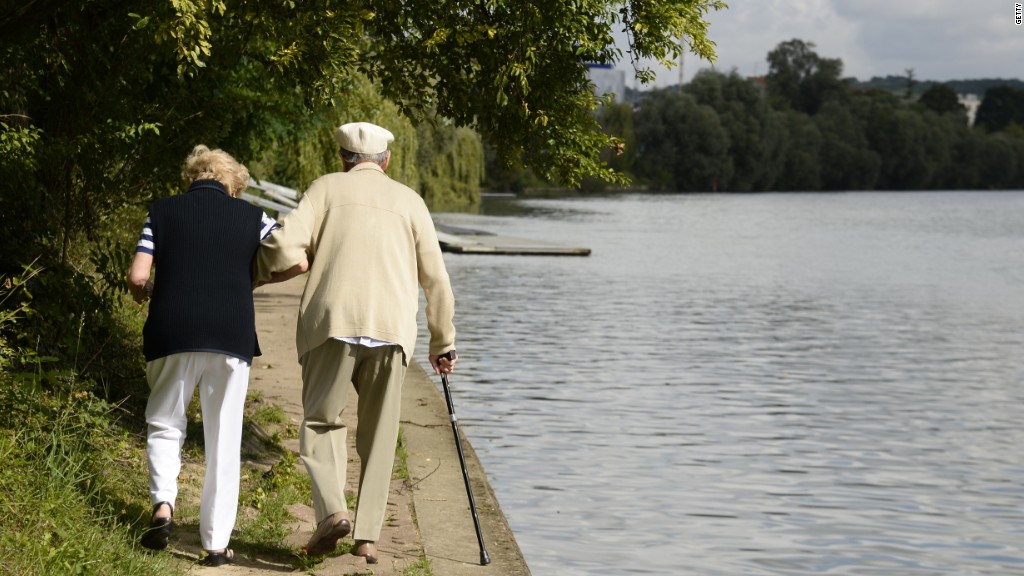 The world is graying at a break-neck pace and that's bad news for the global economy.
By 2020, 13 countries will be "super-aged" -- with more than 20% of the population over 65 -- according to a report by Moody's Investor Service.
That number will rise to 34 nations by 2030. Only three qualify now: Germany, Italy and Japan.
"Demographic transition ... is now upon us," warn Elena Duggar and Madhavi Bokil, the authors of the Moody's report.
"The unprecedented pace of aging will have a significant negative effect on economic growth over the next two decades across all regions."
They cite Conference Board estimates that rapid aging will knock nearly one percentage point off global growth rates over the next decade.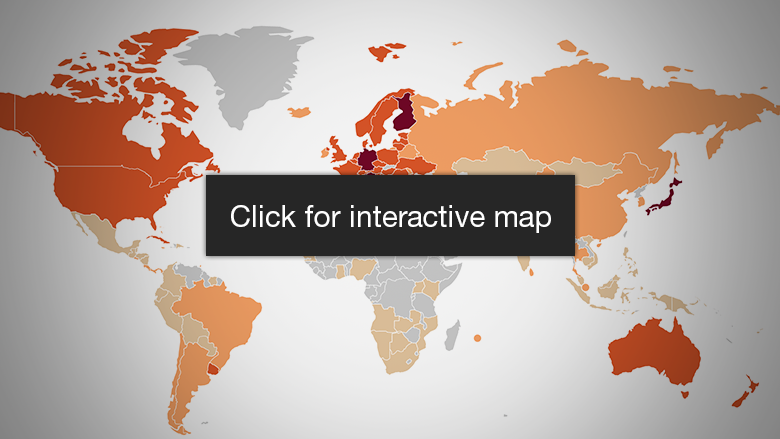 According to Moody's, Greece and Finland will turn "super-aged" next year. Eight countries, including France and Sweden, will have joined them by 2020.
Canada, Spain and the U.K. will be "super-aged" by 2025, and the U.S. will follow by 2030.
The problem isn't confined to Europe and North America. Singapore and Korea will be in that category by 2030, while China will also face "severe aging pressures."
Related: Up-and-coming cities for the rich
Aging populations create problems because there could be fewer working people to drive economic growth and support the retired population.
The report's authors say that this demographic trend will lead to a decline in household savings, which in turn will reduce global investment.
Related: Top countries for billionaires
But policymakers can minimize the impact by encouraging immigration to expand the workforce, and by investing in technology to help workers become more productive.
Other measures could include policies to keep people in work by raising the retirement age or enticing stay-at-home mothers to return to their jobs.