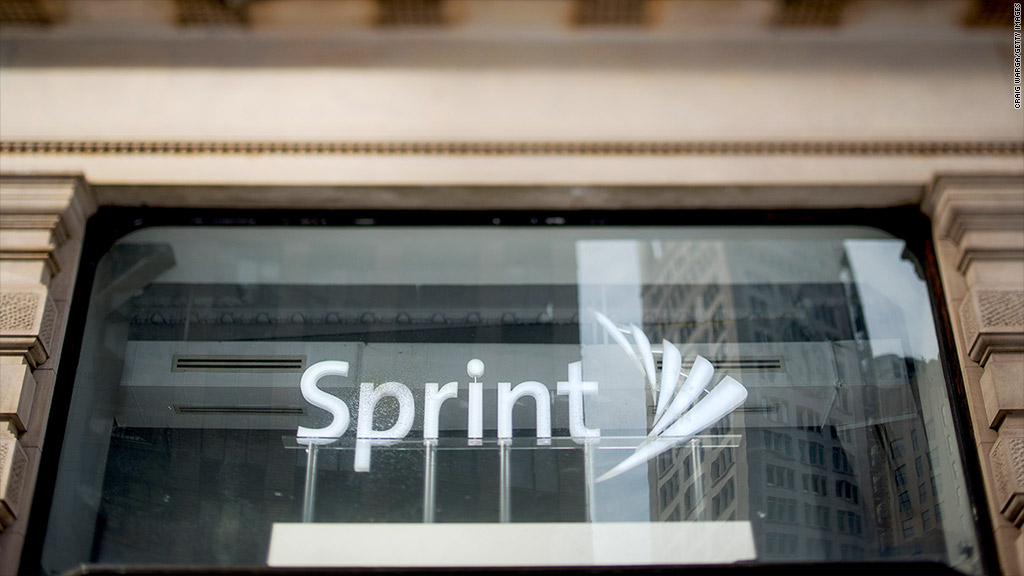 The price war is on in the U.S. wireless industry.
Sprint (S) announced a new unlimited data plan for smartphone users that costs just $60 a month. It's part of new CEO Marcelo Claure's effort to reverse the fortunes of the ailing carrier.
Rival T-Mobile (TMUS) offers an unlimited data plan for $80 a month, while industry leaders Verizon (VZ) and AT&T (T) don't offer unlimited plans at all.
"People know Sprint for Unlimited," Claure said in a statement. "We have long been the leader in offering customers unlimited data and that leadership continues today."
The plan isn't available with discounted phones, and current Sprint customers can't switch to the $60/month rate until they're eligible for an upgrade.
Related: Can Sprint do anything but suck?
Sprint also overhauled its family pricing earlier this week. Under its new plans, a family with four phone lines would pay $160 per month to share 20GB of data.
Four lines with the same amount of data are advertised online by Verizon and AT&T at $310 per month. At T-Mobile, the plan would cost $180.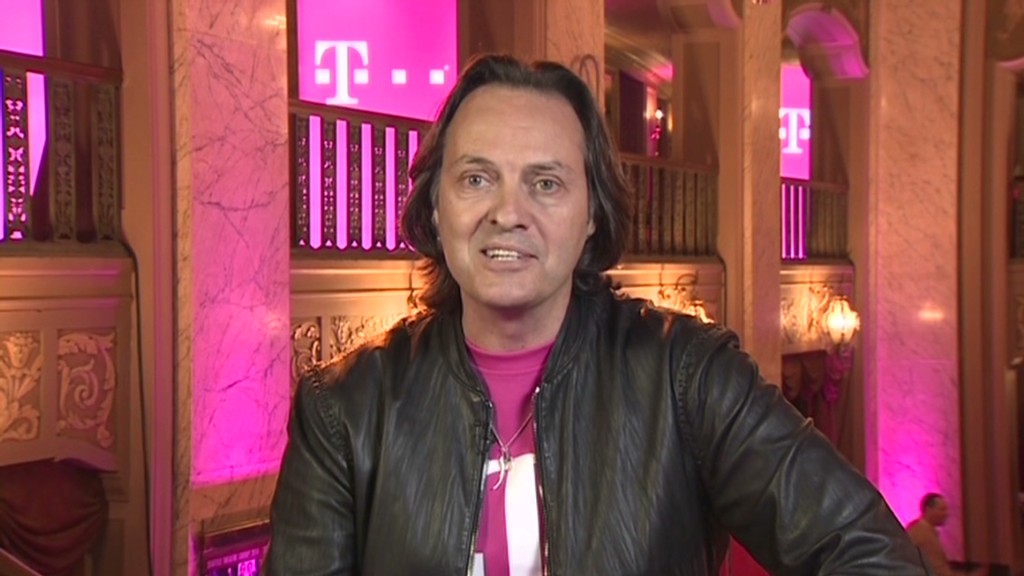 Sprint has also followed T-Mobile's lead in offering to reimburse customers for the costs of switching from other carriers, and waiving the requirement that customers sign a long-term service contract.
Sprint brought in Claure earlier this month to lead its turnaround effort after reportedly abandoning plans to merge with T-Mobile because of the difficulty in getting the deal approved by antitrust regulators. That merger would have created a combined entity with a subscriber count to rival that of Verizon and AT&T.
Claure, who formerly headed wireless equipment and service company Brightstar, pledged following his hiring to make Sprint more "aggressive in the marketplace," and he's wasted little time in following through.
But Sprint faces a difficult road ahead. Though its speeds are improving, it still has by far the slowest 4G network of its rivals. It was rated the worst cell phone service in the nation by Consumer Reports last year, and also came up in fourth in a new ranking this week from market research firm RootMetrics.
On top of all that, it continues to hemorrhage money and lose customers.
Related: How 4G speeds stack up at airports near you
T-Mobile took another jab at Sprint earlier this week with a new promotion, offering free upgrades to unlimited data plans for existing T-Mobile customers who sign up their friends.
John Legere, T-Mobile's voluble CEO, mocked Sprint's plan on Twitter (TWTR)
"If your friend is on Train S going 2MPH and you are on Train T going 2000MPH, tell your friend to f'in transfer!" Legere wrote.