When Jorge Velasquez accepted an internship at Citigroup this summer, he wasn't dreaming about becoming the next Jamie Dimon. He's far more interested in following in the footsteps of Steve Jobs.
As a math whiz with a passion for economics, the rising college senior would seem to fit the mold for Wall Street. But Velasquez was actually drawn to the Citi (C) gig because he thought it would make him stand out if he applies for a job later at Google (GOOGL).
Like other young talent, Velasquez has become disillusioned by post-crisis Wall Street. He sees a better future in the California lifestyle and seemingly limitless potential offered by Silicon Valley firms.
"I like Google's innovation. I like working on products that will actually change the world. I don't think Wall Street has that appeal right now," said Velasquez, 22, who is attending the University of Massachusetts, Amherst.
Banks plot pay rises: Big banks have figured out that if they want students like Velasquez to come work for them, they have to do more. That's why they're scrambling to boost their compensation packages for young talent.
Goldman Sachs (GS), JPMorgan Chase (JPM) and Bank of America (BAC) are likely to raise the salaries of some junior-level employees by around 20%, people familiar with the matter told CNNMoney.
Related: 'Brutally honest' cover letter leads to job
While compensation varies, starting Goldman analysts -- the lowest rung in the investment banking career track -- receive base pay of about $70,000. A 20% bump would lift that figure to around $85,000.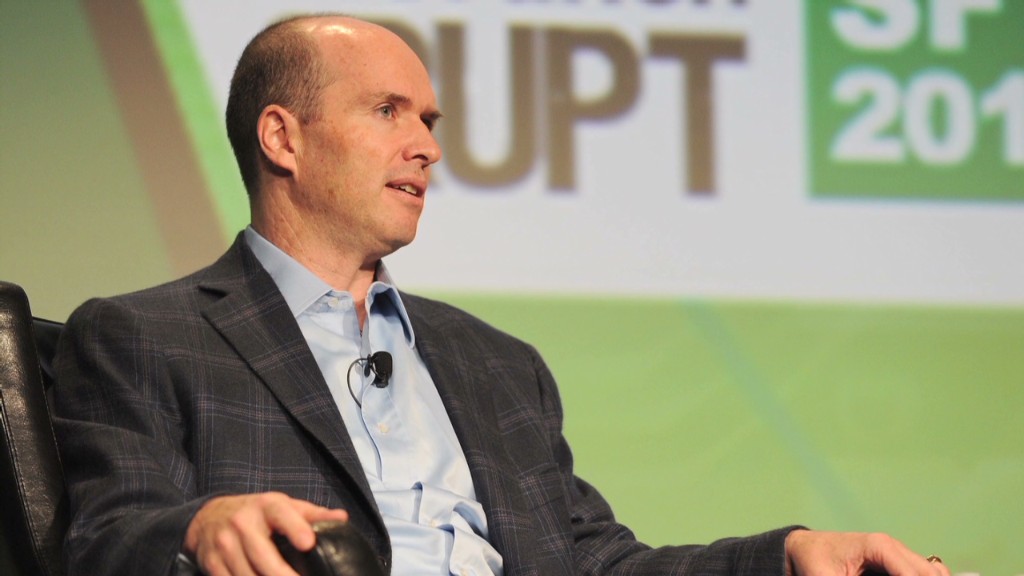 The Goldman pay hikes are aimed at keeping up with rivals, as well as competitive pay packages offered by non-banks like tech companies, a person familiar with the matter said.
Big banks are even scaling back on the punishing schedules of junior employees in an effort to appear friendlier to millennials.
"The No. 1 reason why young people leave finance is the lifestyle: working 100-hour weeks and being on call constantly. That's brutal and very, very difficult to keep up in the long term," said Scott Rostan, a former banker at Merrill Lynch who now runs a Wall Street business education firm.
The long hours turned Velasquez off to the world of finance. He views Google as "a lot more laidback and stress-free compared with my experience at Citi." He ought to know after wrapping up a 10-week internship at the New York bank earlier this month.
"At Citi, there were constant deadlines due to all the regulations we had," he said.
Related: Bank of America to pay $16.7B over mortgages
Tech companies are 'game changers': But the cultural divide between Silicon Valley and Wall Street goes far deeper than the hours.
Young people are enticed by the impact that tech companies aspire to make. Google is designing driverless cars, Twitter (TWTR) and Facebook (FB) are enabling revolutions in the Middle East, and Amazon.com (AMZN) is devising ways to deliver packages by drone.
Jason Hanold, CEO of executive search firm Hanold Associates in Chicago, first noticed the shift back in the early 2000s when he led in-house recruiting at consulting leader McKinsey. He said Goldman and McKinsey used to be the most desirable employers, at least until the arrival of companies like Google and Amazon.
"We felt like a Top 40 hit falling down the charts because all these other organizations in the Valley became more desirable. The pendulum has never swung back towards the investment banks," said Hanold.
Related: The unglamorous life of hedge fund startups
Millennials want to make an impact: Young people don't cherish the thought of sitting in the same role for many years before having any real influence at a Wall Street bank. Tech companies like eBay (EBAY) or Facebook have created cultures where young people can have more of an immediate impact.
"They live by the notion that the best ideas win. That's very appealing for millennials, who expect more sooner and believe in meritocracy," said Hanold.
Related: Ex-FBI agent airs Wall Street's dirty laundry
Geography is also playing a role in the shifting talent battle. Google, Facebook and other tech giants have amassed enough resources to expand outside of California into areas like Chicago, Pittsburgh and New York.
"It's not to get closer to customers or a retail distribution play. It's for talent. It's about being near the metro areas so they can capture the hearts and minds of the young talent," said Hanold.
Related: Former James Bond now a financial advisor
What's next? None of this means young people are completely abandoning Wall Street.
Despite the fierce competition from Silicon Valley, Rostan's education firm, Training the Street, is enjoying a 20% increase in the size of its classes this summer
"Right now the growth sector is the tech startups. But Wall Street isn't going anywhere in the foreseeable future," he said.
But it's clear these titans of finance may need to do more to appeal to the best and the brightest -- and not just on the compensation front.
"Increasing pay without a continued evolution of their culture would be meaningless," said Hanold.