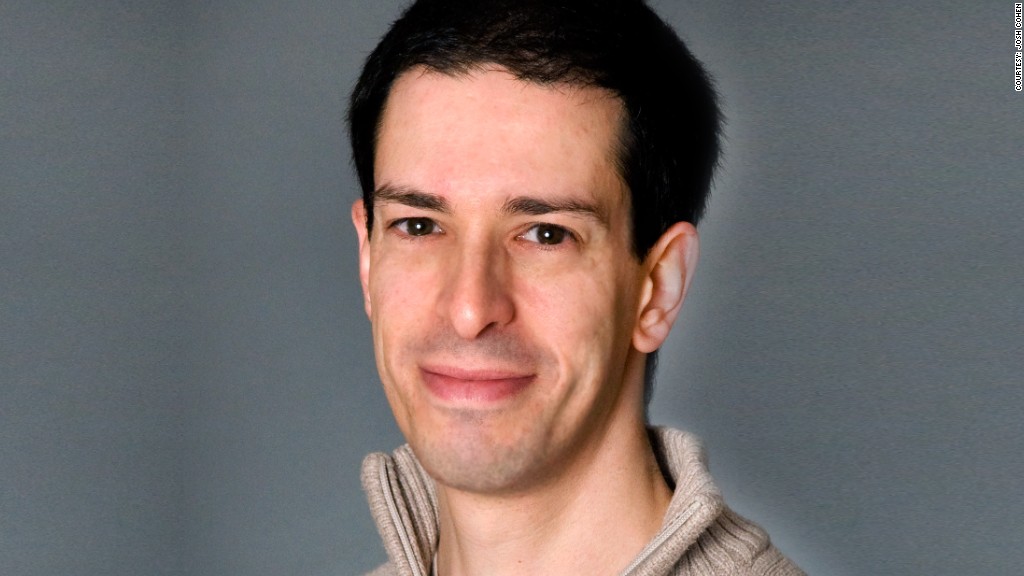 Joshua Cohen works with troubled student loan borrowers.
What's surprised Cohen lately is the increasing number of gray-haired people walking in his doors with a problem: A portion of their meager Social Security benefits are being taken by the government to pay for old student loans they had mostly forgotten about.
It's a growing national trend. Last year, 156,000 Americans had their Social Security checks garnished because of student loans they had defaulted on. It's tripled in number from 47,500 in 2006, before the Great Recession. That's according to analysis done by the U.S. Treasury for CNNMoney.
More from Ozy: Mom, dad, grandma and grandpa all under one roof
Like Cohen, other groups have noticed the increase too. A leading nonprofit group that works with students on repaying loans, American Student Assistance, has worked this past year with over 1,000 Americans who have had their social security payments garnished to repay outstanding student loans. That's a sharp increase from 200 people in the previous year.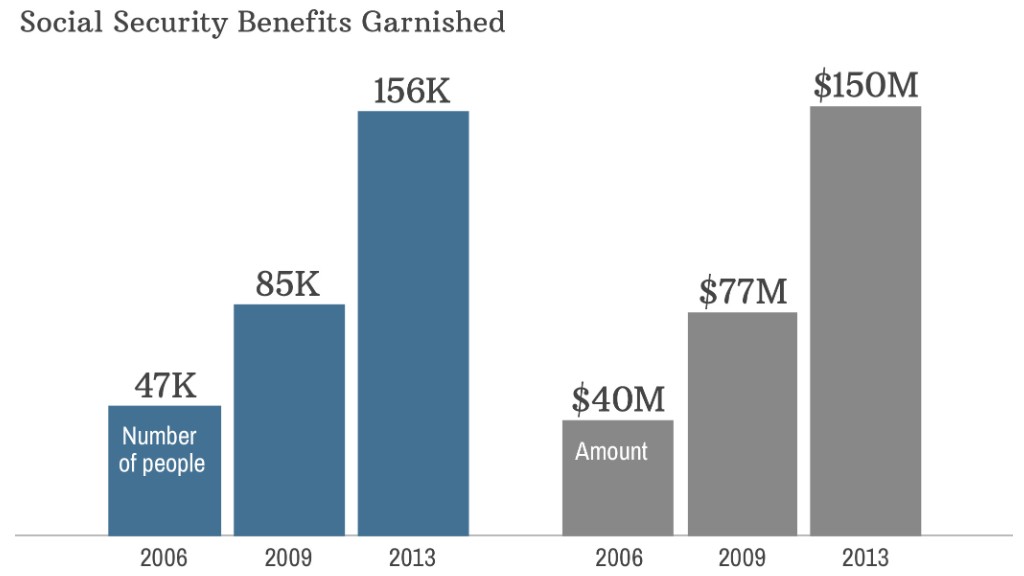 For retirees, any cuts to their Social Security benefits really hurts.
"Social Security means survival. It means food, shelter, medication," said Cohen, a Connecticut attorney, who works with people on debt collection harassment and student loan repayments.
What's worse is that even if the unpaid student loan was small, the amount they owe now is usually a lot larger because of compounding interest rates.
Older Americans are hit
Retired Americans can start collecting Social Security benefits at 62. However, the folks that Cohen has worked with are in their 70's and 80's.
It's a substantial amount
The amount taken from these checks isn't small. The average Social Security monthly check is $1200, the typical amount taken is $180.
Refinancing not possible for most
Very few student loans can be refinanced and many people have outstanding loans with interest rates locked at over 7%, even though rates have fallen in recent years to below 3%.
Repayment terms on student loans are extremely rigid. They are rarely forgiven even in bankruptcy and people can have their wages garnished if they default.
Elizabeth Warren
The issue caught the attention of Senator Elizabeth Warren, who introduced a bill earlier this year to allow millions of people like Anderson to refinance their student loans. However, the bill was blocked in June.
Disabled not spared
Social workers are also seeing an increase in the number of people with mental and health issues having their Social Security disability checks garnished.
"I had a Korean War veteran in his 80's who had taken out a student loan for his son and then began having health problems. The government took money from his Social Security disability checks - money that he needed to buy medications," said Deanne Loonin, a director at the National Consumer Law Center, which works to provide economic security to low income and disadvantaged people, including the elderly.
According to the government data, the total amount garnished from social security checks last year came to $150 million.
Read more content from our partners at Ozy:
Crime that pays well unless you're a woman
Come to the U.S.: Buy a sports arena