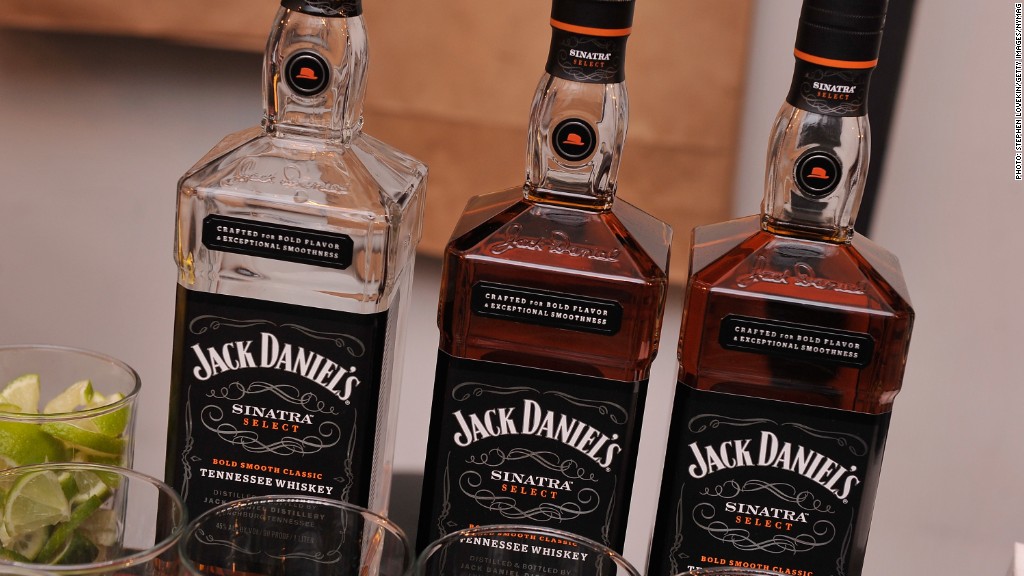 The company behind Jack Daniel's whiskey is under pressure in Russia as Cold War-style tensions make it increasingly difficult for Western brands to operate.
Brown-Forman (BFB), also known for its Southern Comfort drinks line, warned Wednesday about its Russian business.
"The geopolitical environment remains fragile, particularly in Russia, where iconic American brands are experiencing increased scrutiny," the company said.
This comes just days after Russian state media reported that the country's consumer watchdog found insect poison inside samples of Jack Daniel's Tennessee Honey whiskey. Batches of the whiskey were reportedly withdrawn from stores.
Brown-Forman said it "vehemently" denied that there was anything harmful in its products and said it had not been contacted by Russian officials about any issues.
This same Russian agency is responsible for the recent closure of a handful of McDonald's (MCD) restaurants in Moscow. Local media said the agency accused the company of "sanitary violations."
Related: 10 Western companies getting slammed in Russia
Brown-Forman is the latest Western conglomerate to voice concerns about the business environment in Russia.
Drinks maker Carlsberg (CABGY) also warned last week that its annual results will be weaker than expected, as Russian demand dries up. Carlsberg beer is the most popular beer in Russia by a wide margin.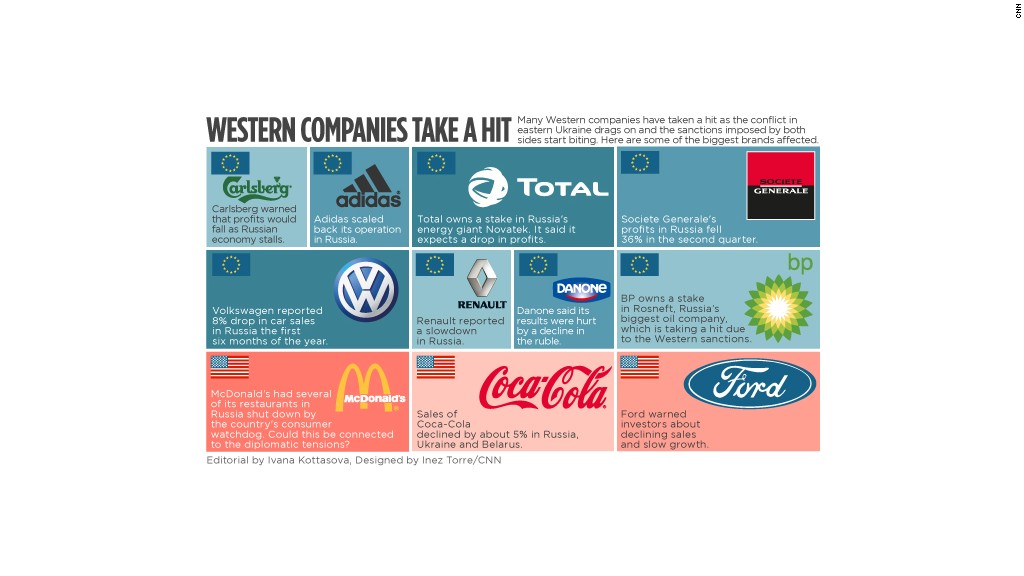 But the outlook isn't totally bleak for Brown-Forman. The company reported double-digit sales growth in Russia for the latest quarter that ran to the end of July.
The company also reiterated that it was expecting a significant rise in annual sales and profits. But it warned that this rosy business outlook hinged on the assumption that global market conditions wouldn't deteriorate further.