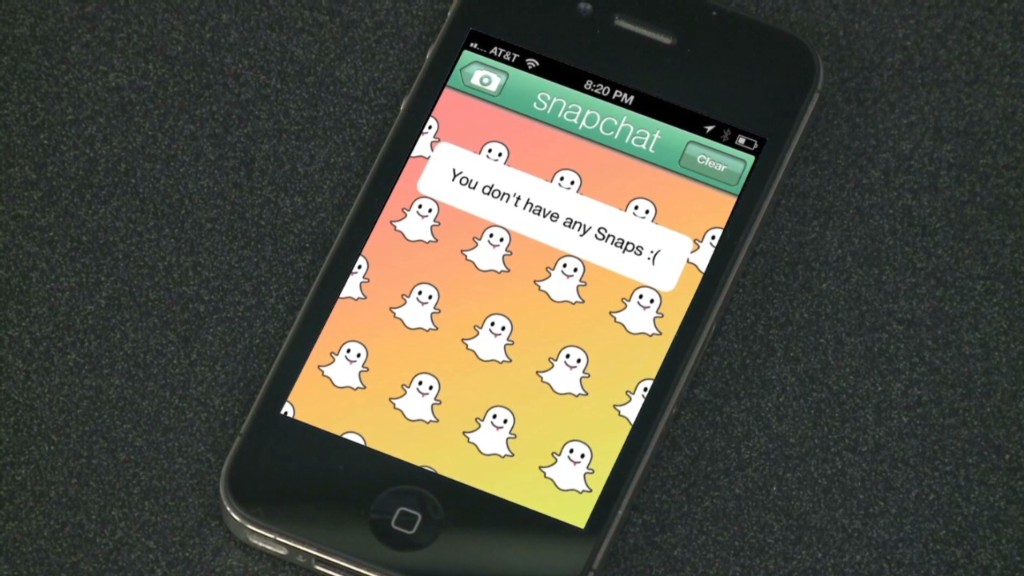 Investors are betting there's a lot of money to be made in disappearing photos.
Snapchat has reportedly fetched a huge round of funding from one of the most powerful Silicon Valley investors, valuing the social network at about $10 billion.
The disappearing-message app is not yet profitable, but that has not stopped the flow of funds to Snapchat.
According to the Wall Street Journal, venture capital firm Kleiner Perkins has invested $20 million in Snapchat. That follows an investment earlier this year from Russian firm DST Global, which valued Snapchat at $7 billion, according to the Journal.
Snapchat is rumored to have turned down a $3 billion buyout offer from Facebook. And Alibaba was reportedly mulling an investment in Snapchat earlier this year that also would have valued the company at $10 billion.
Related: Could Snapchat really be worth $10 billion?
Snapchat and Kleiner Perkins declined to comment on the reported funding round.
Despite its lack of ads, investors have been attracted to the fact that Snapchat is wildly popular, particularly among young people.
CEO Evan Spiegel has said Snapchat's core audience is between 18 and 25 years of age -- a demographic advertisers covet. As of May, users were viewing over 1 billion stories and sharing more than 700 million snaps per day, up from just 350 million in October.