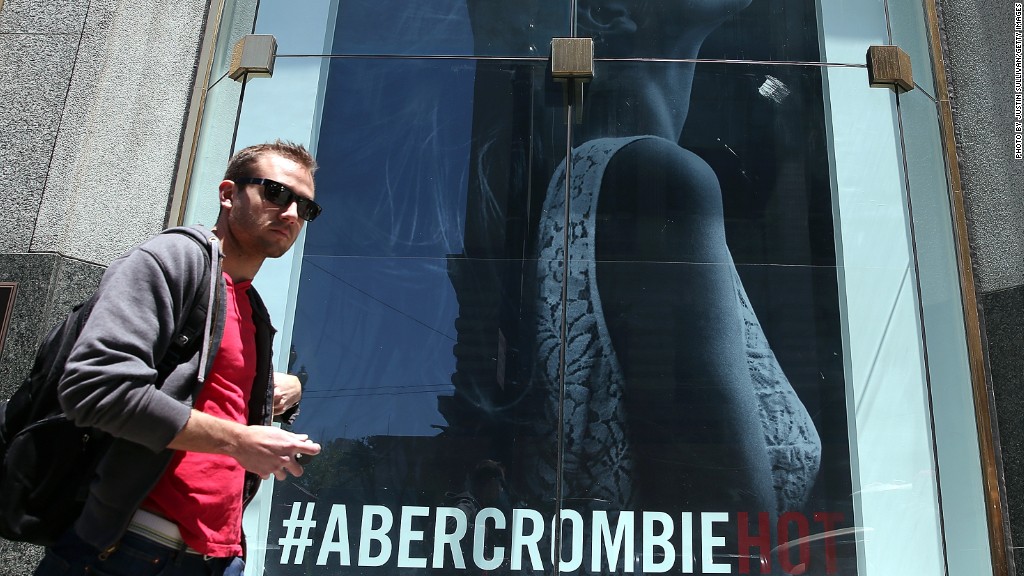 Abercrombie & Fitch might have been cool and sexy 10 years ago, but today it's struggling to stay in style.
The teen apparel maker known for its racy ads continues to bleed sales, especially at its struggling Hollister brand. While Abercrombie (ANF) did turn a profit in the second quarter, that was fueled largely by the fact it's shutting down stores left and right to cut costs.
"The problem is they are still in the midst of a product transition, and the U.S. retail environment is very promotional," said Betty Chen, who covers A&F at Mizuho Securities.
The A&F logo has gone so out of fashion in North America that the company plans to phase out sweatpants, t-shirts and other merchandise that prominently feature it.
It's not just A&F hoodies and polo shirts that are on sale. A&F shares tumbled 6% on Thursday as the retailer failed to meet the lofty expectations investors had that drove a rally in the stock earlier this year.
Related: Amazon is eating Best Buy's lunch
Challenging environment: A&F disclosed a 6% decline in second-quarter revenue. That's worse than analysts had been fearing.
Abercrombie CEO Mike Jeffries acknowledged the difficulties, describing "a continued challenging environment."
Sales at the company's namesake brand dipped 1%, while abercrombie kids sales slid 6% and Hollister sales dropped 10%.
Related: Sears more 'irrelevant by the day'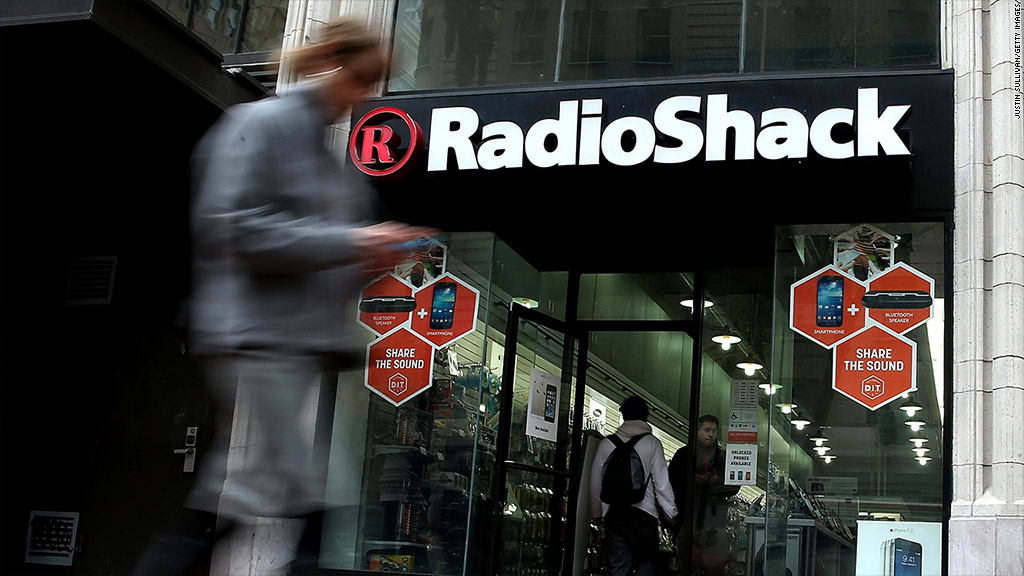 Progress on profits: A&F is known for its skinny models, and it's definitely trying to cut the fat from its business operations as well.
A&F said it plans to shut down a total of 60 stores during the current fiscal year through lease expirations.
"The progress they've made is certainly very encouraging, but it sounds like they remain susceptible to the overall environment despite the changes," said Chen, who has a "hold" rating on A&F shares.
Chen said she has grown slightly more cautious on A&F due to the company's disappointing outlook for the rest of 2014.
Related: The troubles continue for Target
Deep discounts: Like many retailers, A&F has been forced to offer flashy sales to attract shoppers.
Buckingham Research analyst Jennifer Davis told clients in a research note that recent store checks indicate A&F and Hollister sales are "on-trend," but "increased promotional activity was needed to drive traffic and sales."
That helps explain why A&F's gross margins, a key level of profitability, continue to shrink.
Looking for a bright spot? A&F did say it's witnessed "modest improvement" since Back-to-School sales began. The question is how deep the discounts needed to be to drive that improvement.