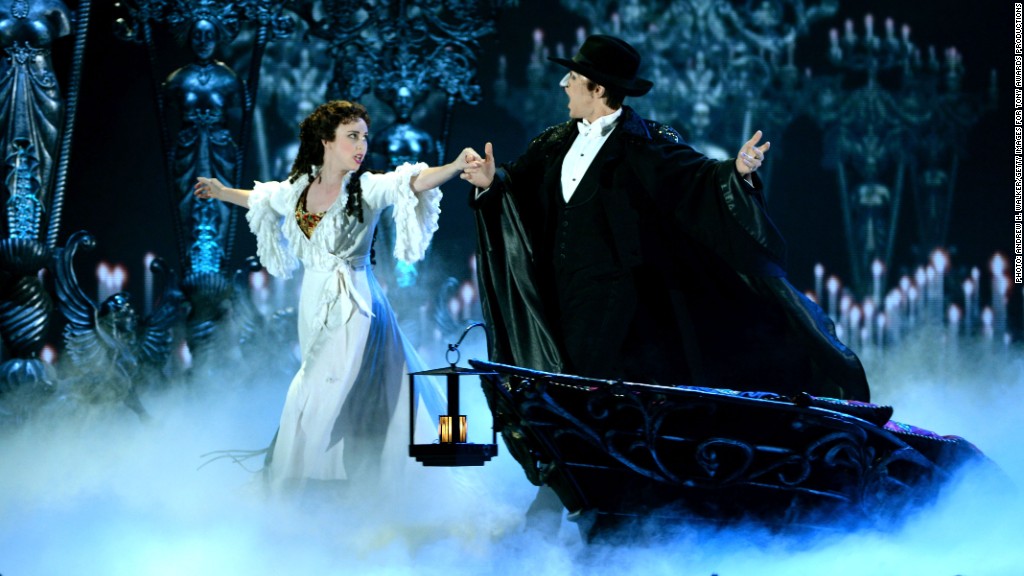 Broadway shows are celebrated for their glitz and glamour. But they would never get to opening night without rich investors willing to bet on the next big hit.
The difficult task of financing a Broadway production starts about a year before the premiere. Shows cost millions to produce, and four out of five lose money.
But if the production is a smash hit, investors stand to earn truckloads of cash.
"Investing in Broadway shows is like drilling for oil," said Ken Davenport, a Tony Award-winning Broadway producer. "You have to drill a lot of holes, but once you get a gusher, that thing just gushes for a long time."
The Phantom of the Opera -- the longest-running Broadway show and the most successful production ever -- has grossed $5.6 billion worldwide since it opened more than 25 years ago.
That kind of success has lured financiers looking for a different kind of investment -- a moneymaker that supports the arts and can also be enjoyed by members of the public.
Related: 24 hours with a Broadway actress
Broadway sold tickets worth $1.3 billion last year, bringing in 12.2 million people. That tops the combined attendance for the 10 professional sports teams in New York and New Jersey.
Cashing in big isn't the only draw. There are also plenty of insider bonuses.
"If you buy 100 shares of Coca-Cola (CCE), they're not going to send you a free six pack," Davenport said. "The cool thing about investing in Broadway is that there are a ton of perks -- you'll get tickets to opening night, parties, industry events ... and you could be eligible to win a Tony Award."
Related: Wealthy investors flock to fine art funds
Broadway producers are responsible for pitching their musicals or plays to investors -- much like an IPO roadshow. There's usually a minimum investment of $25,000 -- though that gives investors little say, if any, in the production.
Many producers also take a stake as a show of confidence, and don't see a cent until other investors recover their capital.
"I always put my own money in ... I must have skin in the game -- there's no question about it," said Tony-nominated producer Amanda Lipitz.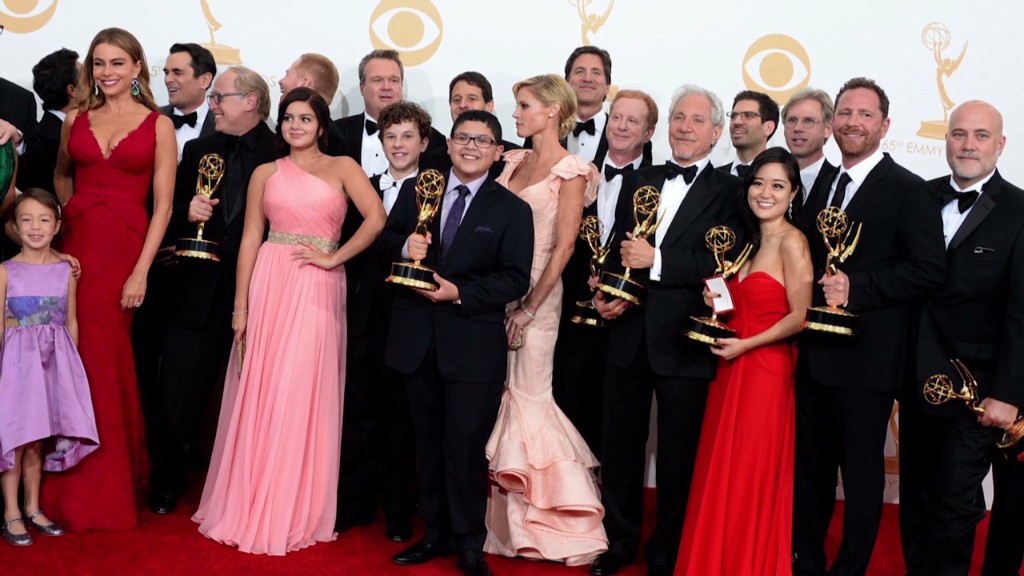 While most profits come from ticket sales, popular shows often develop other revenue streams.
Investors -- called "angels" in industry jargon -- can turn an even greater profit once popular shows begin touring, sell movie rights or are licensed for school performances.
"A portion of that money does drip back to the original investors," Davenport said. "There's a tremendous amount of money that can come in that way."
Related: Disney plans to milk 'Frozen' success
Musicals can cost $7 million to $15 million depending on the show. Spiderman, the most expensive Broadway production in history, cost a whopping $75 million. Plays are cheaper to stage -- between $2 million and $4 million -- but they have less time to recoup costs as they usually have a shorter run.
Investing in Broadway has typically been a private affair limited to wealthy individuals who are already connected to the scene. The SEC requires Broadway investors to have a net worth of at least $1 million, or make $200,000 a year.
Some producers are working to solicit new investors through the Internet, and production houses have begun to offer theater funds that invest in a basket of shows.
Experts say there's no magic formula to picking the next hit. Rumor has it that Les Misérables -- now the fifth longest-running Broadway show -- wasn't popular with investors.
But, as they say, the show must go on.
"The investors really are angels, I believe," Lipitz said. "The show wouldn't happen without them."