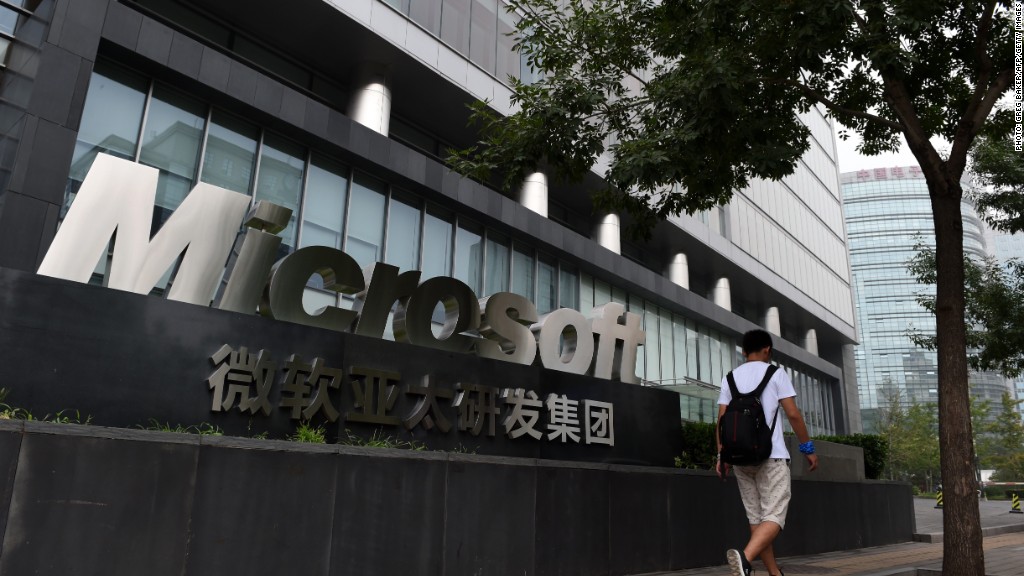 An increasing number of American businesses say they feel less welcome in China amid a government crackdown that has ensnared foreign firms.
A new survey conducted by the American Chamber of Commerce in China shows that 60% of its members feel less welcome in the country, a marked increase from 41% in late 2013.
Nearly half of the respondents also believe that foreign firms have been unfairly singled out as part of pricing and anti-corruption campaigns conducted by Beijing.
"If the investment environment deteriorates too far, important relationships and linkages between China and the rest of the world will be materially damaged," said Gregory Gilligan, the group's chairman.
Companies across many industries such as tech and autos have been targeted by the central government in recent months for alleged corruption, price-fixing or anti-trust violations.
Firms including BMW, Volkswagen (VLKAF), Qualcomm (QCOM), Microsoft (MSFT), Apple (AAPL) and Chrysler have been investigated by the government or forced to pay major fines.
Related: Western firms accuse China of intimidation
In many cases, just coming under Beijing's scrutiny is enough to damage company profits.
While they may be getting extra attention, foreign firms aren't the only ones under investigation. The central government has also put a bull's eye out on some Chinese state-owned firms as part of the anti-corruption campaign.