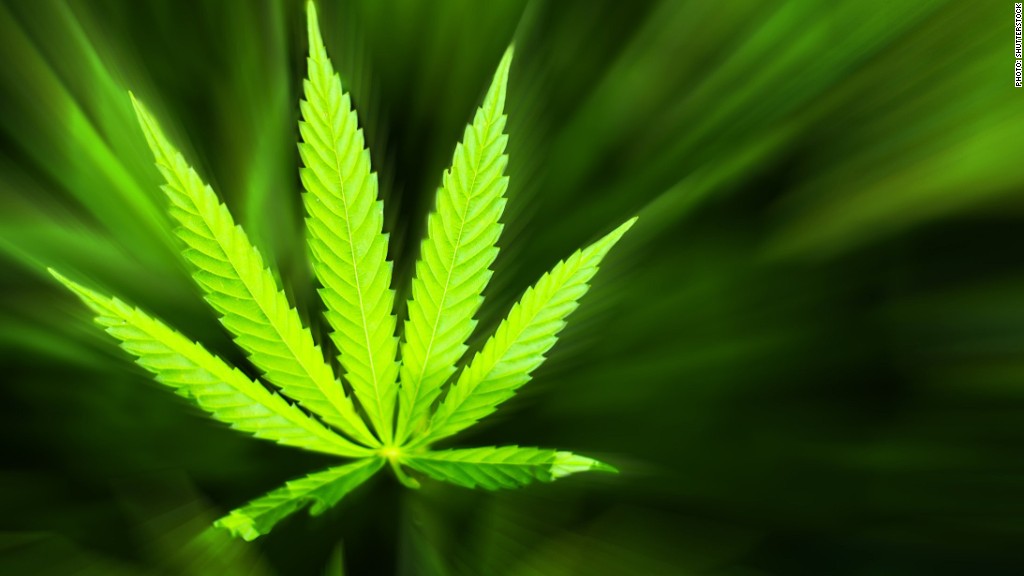 Many investors have the munchies for the exploding marijuana industry. But if you're passing on pot stocks, you're not just being paranoid. They are risky investments.
Publicly traded marijuana companies are penny stocks, meaning they trade on the thinly-regulated and highly speculative over-the-counter markets. Penny stocks, regardless of the industry, tend to be far more turbulent than large cap stocks like Apple (AAPL) and Facebook (FB) that live on the major stock exchanges.
Investors also need to be aware of the uphill legal climb the marijuana business still faces. Yes, the legalization movement has some serious momentum, but marijuana is still illegal in most states and at the federal level.
"Very violent price action should be a big red flag to any investor, institutional or retail. That kind of volatility tends to signal there's a lot of risk," said Nicholas Colas, chief market strategist at ConvergEx.
Related: Colorado's missing marijuana taxes
Dizzying stock moves: Even relatively large marijuana stocks are subject to frightening price swings. Just look at the rollercoaster ride Medbox (MDBX) investors recently went on.
Medbox, which makes automated dispensing solutions for medications and marijuana, skyrocketed from about $8 on December 18 to $93.50 on January 8. And then it plummeted back to $33 just two days later. Today, it's right around where it started that wild ride at $11.
The case of Medbox is instructive because its market valuation of around $350 million easily makes it one of the bigger marijuana stocks. Investing veterans know that the smaller the "market cap" of a company, the riskier it tends to be. There are fewer shares changing hands, making it more difficult to exit a position.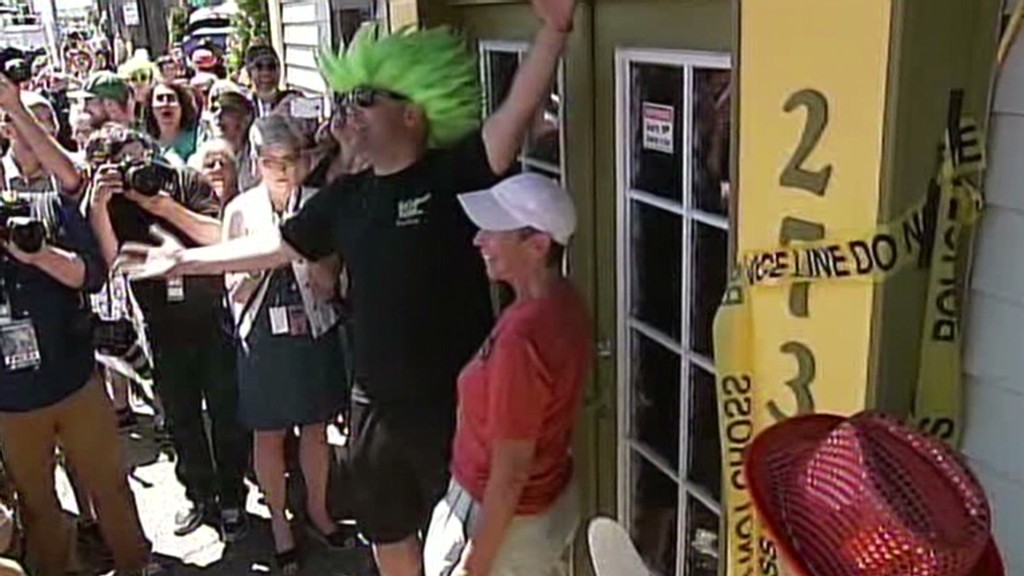 Related: Investors high on marijuana despite risks
$10 billion industry? None of this is to say that the marijuana industry is doomed to fail. There are intriguing dynamics that are luring investors as more states consider legalization.
ArcView Group, a marijuana research and investment firm, estimates the legal pot business will generate $2.6 billion in revenue this year, up from $1.5 billion in 2013. The firm believes that figure could swell to over $10 billion in five years.
"Selling marijuana is hugely profitable. Just be careful how you choose to play the industry," said Colas. "Is it a good business? In the abstract, absolutely. Is it investible? That's where it gets risky."
Related: The job search app for the legal pot biz
Part of that risk stems from the fact that penny stocks are not held to the same regulatory standards as more traditional stocks.
Visitors to the website of American Green (AMNE), formerly The Tranzbyte Corp., are greeted by a message that warns potential investors they won't be afforded access to regular company audits. In other words, investors have to just take the medical marijuana dispensary at its word.
American Green admits that can put investors at a "significant disadvantage from a risk standpoint."
Related: Want to study pot? There's a school for that
Shady activities: As you might suspect, there's also a certain level of questionable judgment involved in some corners of this market.
For example, earlier this year Resource Ventures (REVI) released a statement saying it secured the consulting services of Hemp (HEMP) to help aid its expansion plans into the medical marijuana and industrial hemp industries.
In the official statement, Resource Ventures said the deal will allow it to "take advantage of the explosive growth and stock feeding frenzy currently occurring in the industry sector."
It's hard to imagine a large public company talking about a "stock feeding frenzy" in a public statement.
In another example, the Securities and Exchange Commission temporarily suspended trading in shares of GrowLife (PHOT) in April. The agency cited "questions that have been raised about the accuracy and adequacy of information in the marketplace and potentially manipulative transactions" in its shares.
Related: Tourists flock to Colorado to smoke weed
That suspension triggered GrowLife, which plans to supply equipment to marijuana growers, to default on some debt.
In a subsequent SEC filing, GrowLife highlighted a number of other risks facing its business, including the fact that it's dependent on the evolving legal landscape.
So if these penny pot stocks are too dangerous, what's an investor to do if legalization gains further steam?
"If you begin to get a feeling that marijuana will become legal in our lives at a federal level, you probably should look at tobacco companies because they already have the manufacturing and distribution facilities," said Colas.