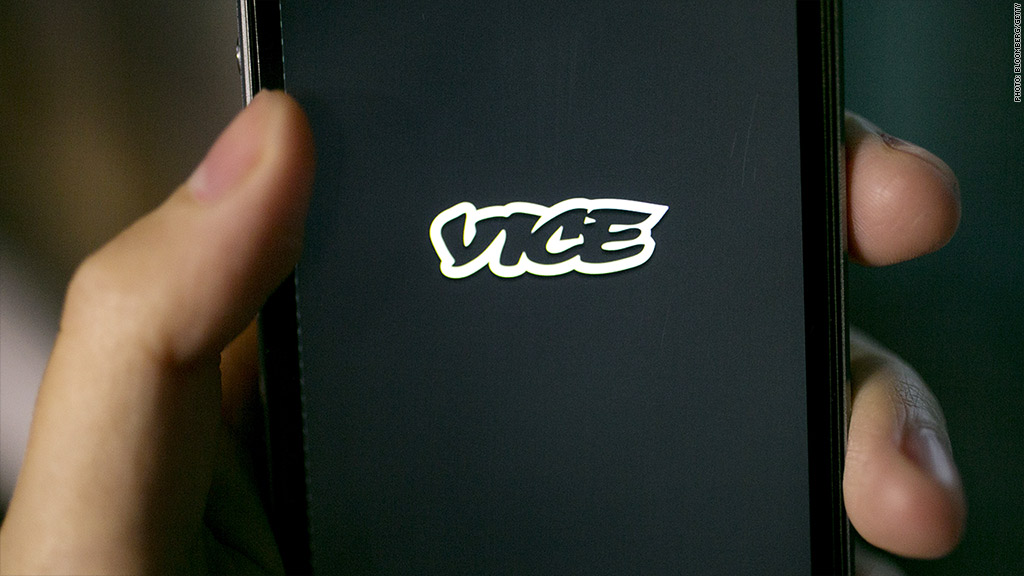 Apparently Vice isn't kidding about wanting "total media domination."
That goal, espoused by chief executive Shane Smith, seems a little more attainable now that it's received twin investments of $250 million each from A&E Networks and the Silicon Valley investment firm Technology Crossover Ventures.
The cash infusions, announced this week, value the firebrand Brooklyn-based news agency at more than $2.5 billion. They'll help Vice expand on multiple platforms, including television, while maintaining independence and the edgy qualities that have made it a popular news and entertainment source among millennials.
Why is 10 percent of Vice worth $250 million? "They're probably the best positioned company to take advantage of all those trends," TCV general partner Woody Marshall said in a telephone interview. "That's a big prize."
With the deal Smith and Vice Media can now allocate funds to the digital side of the site strengthening their online experience for users.
For Vice this means greater growth in mobile and online distribution.
"I hope Shane is able to accomplish his goal, his quest for media domination," Marshall added. "This will be the most important media company in the next decade."
Bold words -- but then again, Smith has frequently spoke of wanting to be the "next CNN" and "next MTV."
CNN's parent company Time Warner was in talks about a potential deal with Vice earlier this summer. But the talks dissolved last week, reportedly because the two sides could not agree on a valuation of the company.
While the A&E partnership will likely focus on programming -- Smith has made no secret of the fact that he wants a 24-hour cable channel for Vice -- the TCV deal will help Vice keep growing its digital content production.
"We had the meeting of the minds... and believed in what their vision was," Marshall said. "It came together quite quickly."
TCV has other investments in other major media companies -- Netflix, Facebook and Spotify to name a few -- and believes that Vice, like the others, can cover the full media spectrum.
Smith sounded appropriately ambitious in a press release about the new two investors: "We believe that these new partnerships position us at the forefront of the coming convergence of media and technology, while preserving and protecting our independence."