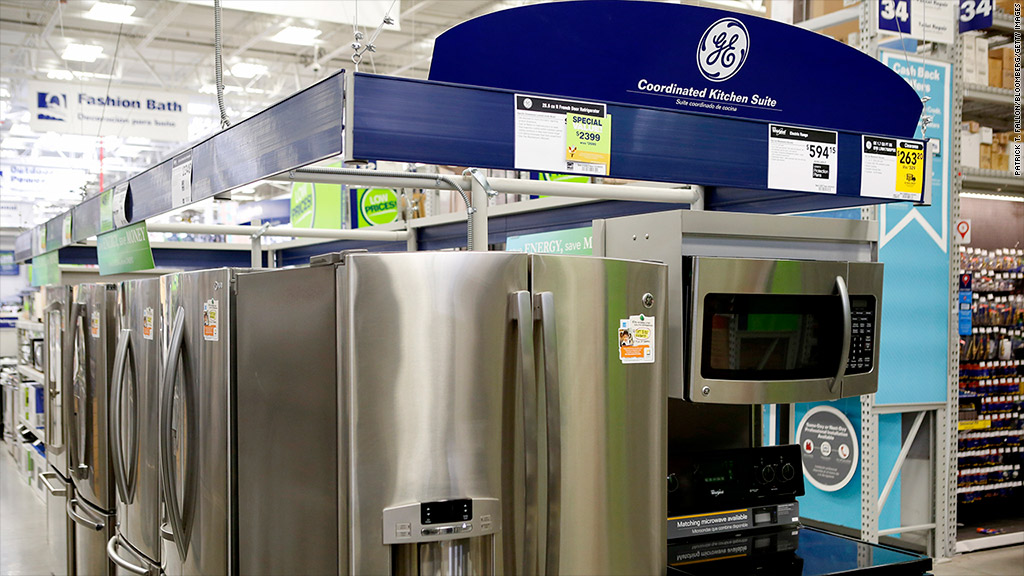 An iconic U.S. appliance brand is about to become Swedish.
General Electric (GE) is selling its century-old appliance business to Electrolux for $3.3 billion.
The GE name will not be going away from the line of refrigerators, stoves and dishwashers that were a major way most Americans knew the GE name. Electrolux (ELUXY) is buying the rights to continue to use the GE brand.
GE has been in the appliance business since 1905 when it introduced the first electric toaster.
But the GE's sale is part of its longer-term strategy to focus on higher margin industrial businesses, such as jet engines, power turbines and railroad locomotives.
"This transaction is consistent with our strategy to be the world's best infrastructure and technology company," said GE CEO Jeff Immelt.
GE's appliance business had revenue last year of $5.7 billion, and has about 12,000 employees. But that revenue represented only about 4% of GE's overall sales and an even smaller percentage of its profit.