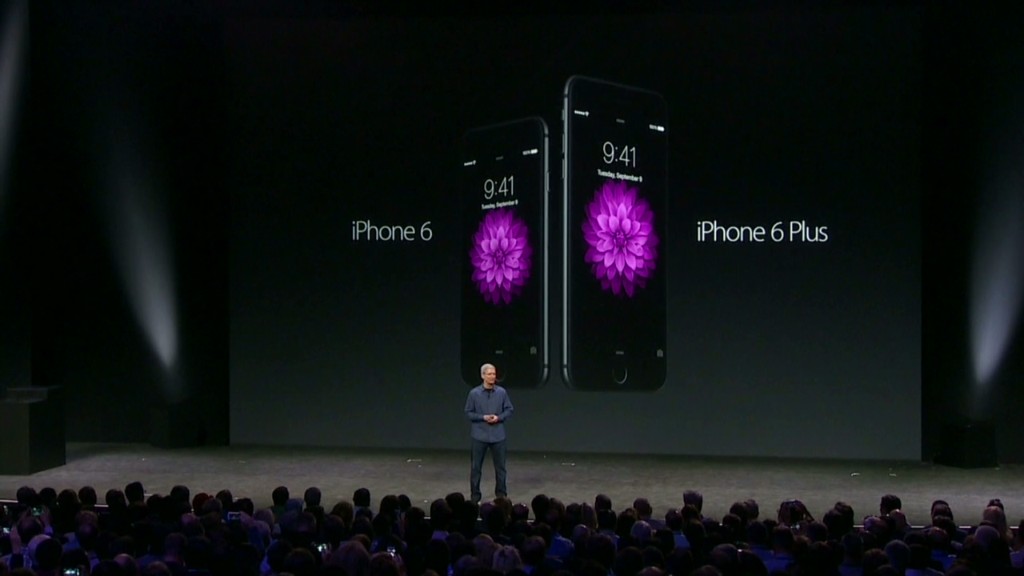 Tim Cook & Co. brought their A-Game to Apple's launch event on Tuesday, putting on one of the most impressive presentations in the company's illustrious history.
Apple (AAPL) events are always full of hyperbole, showmanship and fawning crowds, but a series of uninspiring products had set Apple back on its heels in the years since Steve Jobs' death.
Jobs had a unique ability to captivate audiences, which many called the "reality distortion field." That distortion field dissolved for a while, with CEO Tim Cook appearing wooden on stage, and Apple executives becoming noticeably perturbed about the perception that the company's star was falling. When Phil Schiller, Apple's marketing chief, introduced the new Mac Pro last June, he defensively shouted, "Can't innovate anymore, my ass!"
Apple's four-year lull is officially over. Apple got its mojo back on Tuesday.
Related: Apple unveils two new iPhones, Apple Watch and ApplePay
Tim Cook had an ear-to-ear smile throughout the two-hour event, raising his hands in triumph when announcing the Apple Watch. He even brought back Steve Jobs' patented "One more thing..." slogan that Apple hadn't used in years. The crowd went wild, giving Cook a lengthy standing ovation.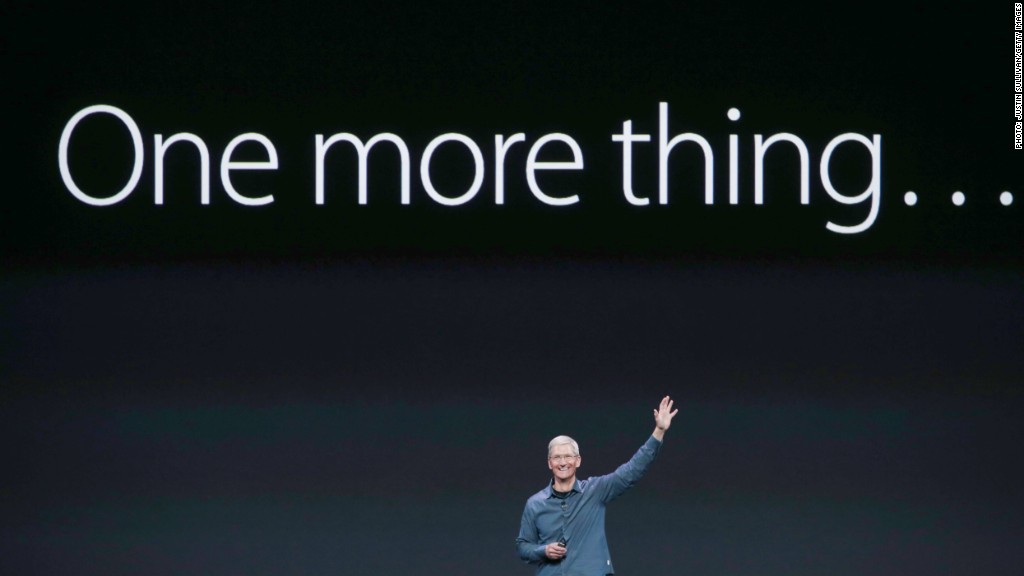 Apple's executives blew through features on the iPhone 6 and iPhone 6 Plus in seconds -- features that they normally would have dedicated dozens of minutes to. The new, bigger iPhones were impressive, but Apple had bigger targets in its sights. That's unprecedented; Apple never lets any other announcement overshadow the iPhone -- a business that by itself is bigger than all of Microsoft (MSFT).
Related: Apple has sold $343 billion worth of iPhones
But there was simply too much other news to get to. Amazingly, the iPhone was the least impressive of all the announcements.
Apple launched Apple Pay, an ambitious attempt to replace your wallet. Apple is hoping that its payment system can change the way you pay for items both at physical stores and online -- with a simple tap.
It's not anything new, as Cook noted. But where many have failed, Apple believes it can succeed by making its mobile payment technology easier and ubiquitous. Those are the two biggest items missing from Google (GOOGL) Wallet, PayPal Mobile, Square, Amazon (AMZN) Payments and the many, many others that have tried their hand at the mobile payments game. It was a convincing argument.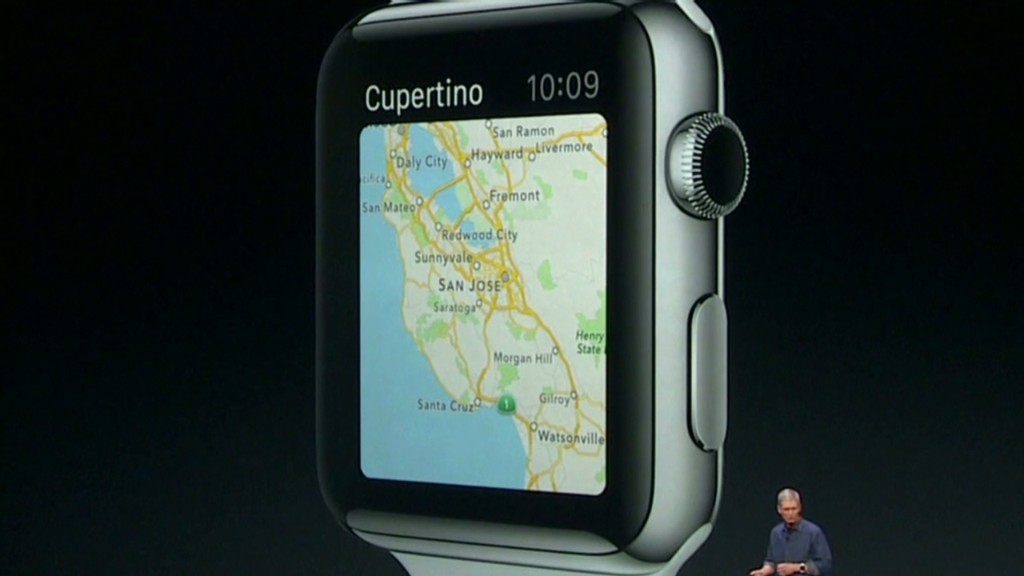 But Apple saved its most impressive announcement for last: the Apple Watch.
Apple devoted several minutes to a video explaining the watch's copious features. It simply does far more than any other smartwatch on the market.
And in classic Apple form, the company aimed to make the watch a fashion item, including gold plating and expensive wrist bands.
Smartwatches have been around for a while now. Google has released smartwatch software called "Android Wear." Samsung, Motorola (MSI), LG (LPL) and other gadget makers have already launched smartwatches to mixed reviews and tepid interest from consumers.
It's unclear if Apple has a winner on its hands, but the difference between the smartwatch that Apple unveiled and what the competition has on the market today is stunning.
Crowds at Apple events are always giddy, but this was the most boisterous an Apple crowd has been since perhaps the launch of the iPad in 2010. The crowd had a higher percentage of Apple employees and "special guests" present than usual, adding to the excitement level. Cook repeatedly congratulated them and asked them to stand and applaud themselves for a job well done.
They deserved it.