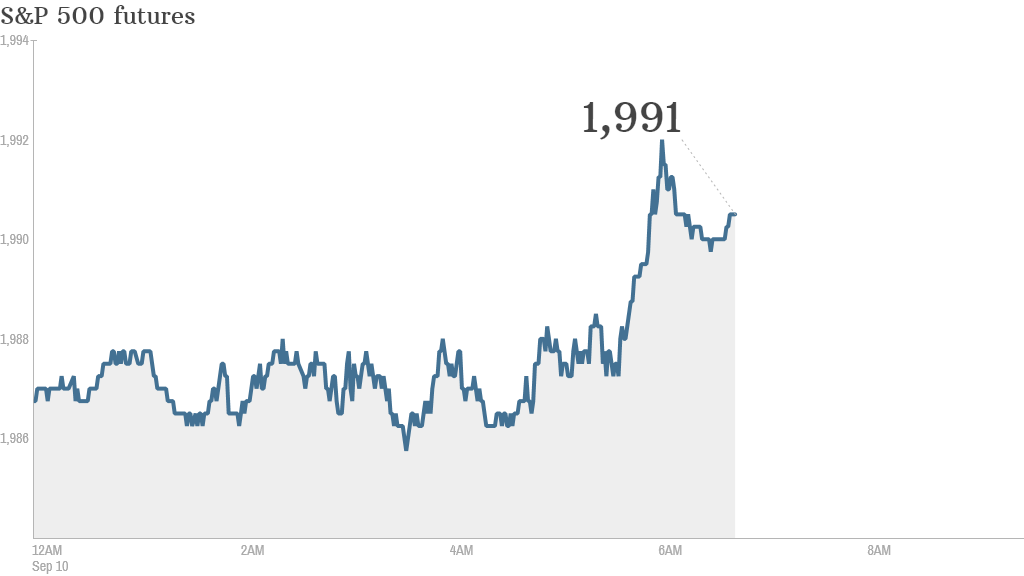 Apple aftershocks are reverberating through the markets Wednesday.
Here are the four things you need to know before the opening bell rings in New York:
1. Apple stock: Shares in Apple (AAPL) were volatile premarket as investors consider how the latest Apple products, including the iPhone 6 and Apple Watch, will be received.
Shares in the company swung around wildly Tuesday as Apple held its highly-anticipated product launch, rallying almost 5% before finishing slightly lower.
A move down isn't unusual. Research from Piper Jaffray shows Apple shares drop by 1.2%, on average, on product launch days.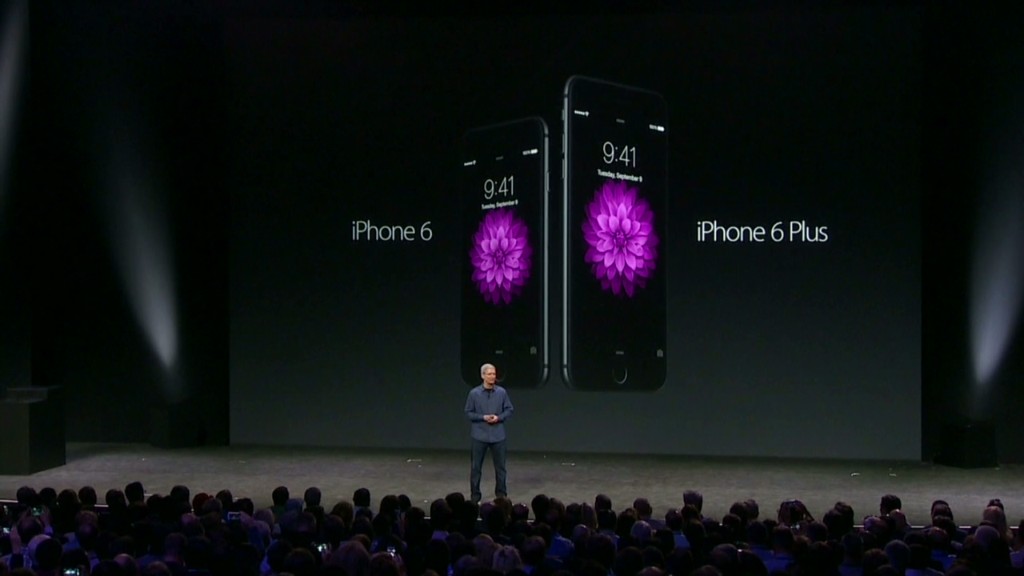 2. Market movers: Shares in Family Dollar Stores (FDO) were rising by 5% premarket after Dollar General (DG) announced a $9.1 billion hostile bid for the company. The offer is higher than the $8.5 billion bid that Family Dollar had already accepted from Dollar Tree (DLTR).
Keep your eye on McDonald's (MCD) shares when the markets open. The fast food giant said third quarter earnings will take a hit after a food scandal in China scared away diners in Asia last month.
Yum! Brands (YUM) has also seen sales slide after it was revealed that a major Chinese meat supplier for both companies was selling products that were past their expiry date.
3. Cautious market mood: U.S. stock futures were little changed ahead of the open and most major international stock markets were mixed Wednesday. The latest reading from the CNNMoney Fear & Greed index showed investors are feeling relatively fearful.
In Europe, Germany's Dax index was slightly weaker in early trading. The pound was weaker against the dollar on continuing uncertainty over the implications of a vote in favor of Scottish independence next week.
U.S. stocks moved down Tuesday. The Dow Jones industrial average lost almost 100 points, the S&P 500 fell 0.7%, and the Nasdaq slipped 0.9%.
Related: The U.S. dollar is super strong now
4. Expect earnings: Vera Bradley (VRA) and Manchester United (MANU) will post quarterly earnings before the opening bell.
Men's Wearhouse (MW) will report after the close. In June, the clothing retailer bought smaller rival Jos. A. Bank after enduring a turbulent takeover battle.