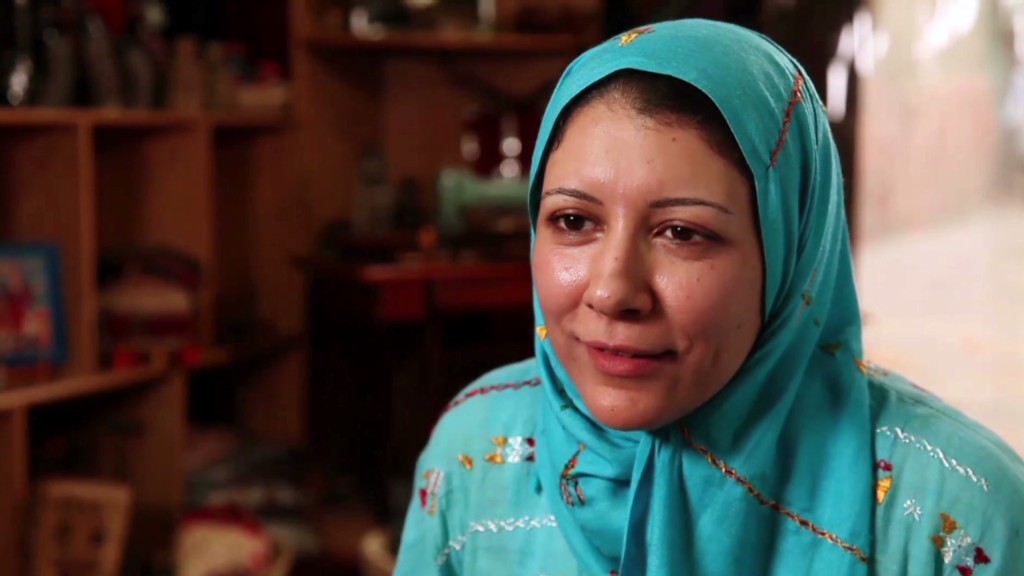 Female entrepreneurs in developing countries are not reaching their full potential due to a lack of confidence in asking for money, according to a report released Wednesday.
Babson College surveyed more than 3,000 participants in the "10,000 Women Initiative" operated by the Goldman Sachs Foundation. The five-year program, which began in 2008, provides mentors and business education to 10,000 women running small businesses around the world.
Women involved in the program have seen a number of successes: Nearly 70% of program graduates reported increased revenues and nearly 60% added employees, despite the fact that most do not have a bachelor's degree.
But much of the growth was funded by the entrepreneurs themselves or their personal networks.
The study showed that 60% of the women didn't apply for outside funding like loans and grants even though they could have used it to grow the business. Instead, more than half had used their own money and 22% borrowed from family and friends.
Related: Women take on manufacturing
A number of factors stopped participants from considering outside funds, including concerns about risk and a lack of understanding about how to navigate the application process -- even though 73% of those who applied after graduation were approved, signaling the participants are highly bankable.
And while the program has helped women gain confidence in their business and decision-making skills, they still hesitate to ask for money -- with costly consequences.
"Because the majority of 10,000 Women businesses are growing without outside funding, it is possible that the businesses are not achieving their full growth potential," according to the study. It noted that the program's curriculum did not offer formal classes on how to secure outside funding.
That's changing with the initiative's next phase.
Goldman Sachs is expanding its target reach to 100,000 women and is making access to capital a key part of the program. In partnership with the International Finance Corporation, a member of the World Bank Group, they're working to raise up to $600 million to help women get the funding they need to grow their businesses.
Guidance on loan applications and other means of external funding will be integrated into the program, while the partnership with IFC will allow them to work directly with banks -- all working to tackle the issue of accessing capital head-on.