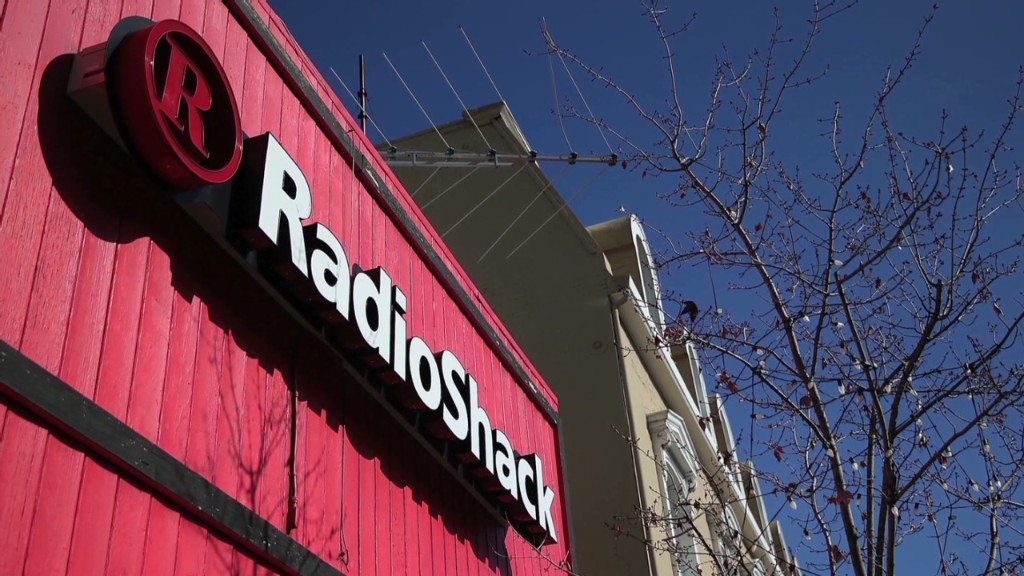 RadioShack, with its cash reserves dwindling, is looking for a financial lifeline.
The troubled electronics retailer says it is "actively exploring" ways to get additional cash from a number of parties. It's also negotiating with existing lenders, bondholders, shareholders and landlords about a financial turnaround plan.
But the financial results it reported in the same report were anything but encouraging.
Sales at stores open at least a year plunged 20% due to lack of customer traffic and weak demand for mobile devices. Losses more than doubled to $137.4 million.
The company continued to burn through its cash. It ended the quarter with only $30.5 million on its balance sheet. That's down from $179.8 million at the start of the year.
The announcement initially lifted shares of RadioShack (RSH) in premarket trading. But they turned lower, and went further below the $1 mark.
Related: Six endangered brands
The company's tenuous cash position is one of the factors raising alarms about its ability to survive. Credit rating agency Moody's has said it expects the company to run out of cash by fall 2015.
If it does find a lifeline, it could be from its largest shareholder, hedge fund Standard General, which owns nearly 10% of the company. Last month, sources told CNNMoney that it was in talks to give it a cash infusion.
The company's huge network of more than 5,000 stores has done little to help it hold off competition from Amazon (AMZN) and other online retailers.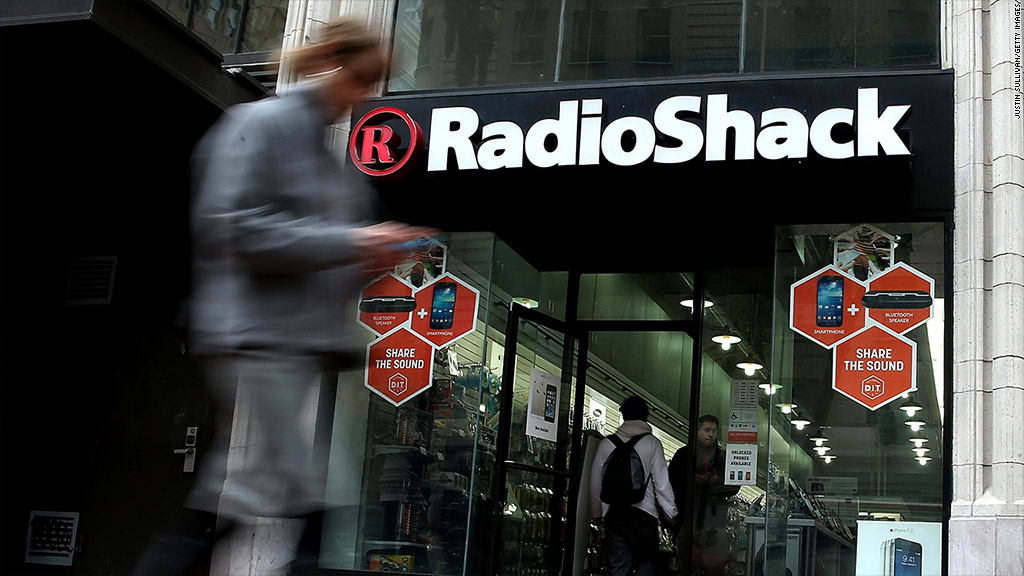 The company now depends on smartphones and tablets for more than half its sales. Those are competitive, low-margin products. And each smartphone sale hurts RadioShack's chance to sell its higher-margin products, such as digital cameras and GPS systems.
But even if RadioShack gets a financial lifeline, that doesn't mean the store near you is more likely to stay open. In fact, part of the reason it needs cash is to close money-losing stores. Closing stores takes cash -- to pay severance, to get out of leases and to dispose of inventory.
In March, the company announced it needed to close 1,100 stores, or about 20% of its total. But three months later, it was forced to scale back to only 200 store closings when lenders balked at providing the cash needed to close more stores.