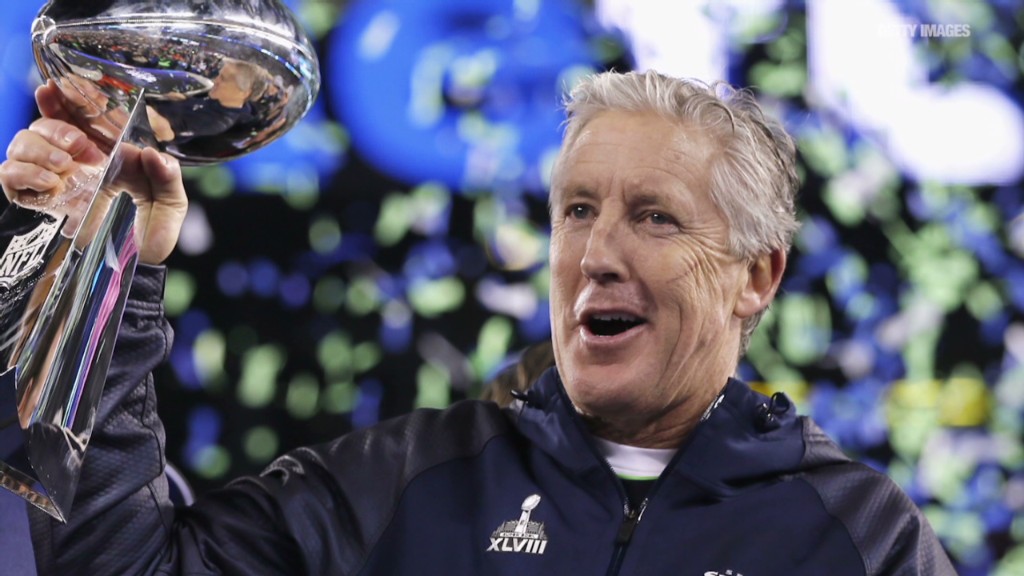 The NFL is raking in more money than ever: $10.5 billion in 2013, with no sign of slowing down.
Regardless of how the controversy surrounding Baltimore Ravens running back Ray Rice shakes out, the NFL has already locked in broadcast rights fees of about $5.1 billion for this year from CBS (CBS), 21st Century Fox (FOX), NBC and ESPN.
That's up about $900 million from the 2013 season, and broadcast deals are growing richer as advertisers scramble to find shows -- like football games -- that viewers still want to watch live, commercials and all.
Additionally, DirecTV (DTV) pays $1 billion a year deal to show all out of market games to fans nationwide. That deal expires this season, and the new agreement is sure to be worth hundreds of millions of dollars more.
NFL games consistently garner some of the best ratings of any program on TV.
Related: What did the NFL know, and when?
All of this works in favor of NFL commissioner Roger Goodell amid the calls for his resignation. He oversaw negotiations with the networks, as well successful labor talks with the NFL Players Association that have made the owners fabulously rich.
About $6 billion of the league's revenue is shared equally among the 32 teams, according to financial statements of the Green Bay Packers, the only publicly-owned team.
Related: NFL stadiums are disappearing faster and faster
Football is the most profitable professional sport by far.
For instance, Green Bay reported profits of $25.6 million last year, and that was a bad year for the team.
But even if that represents the average NFL team's profit, that still puts the league's annual earnings in the ballpark of $1 billion