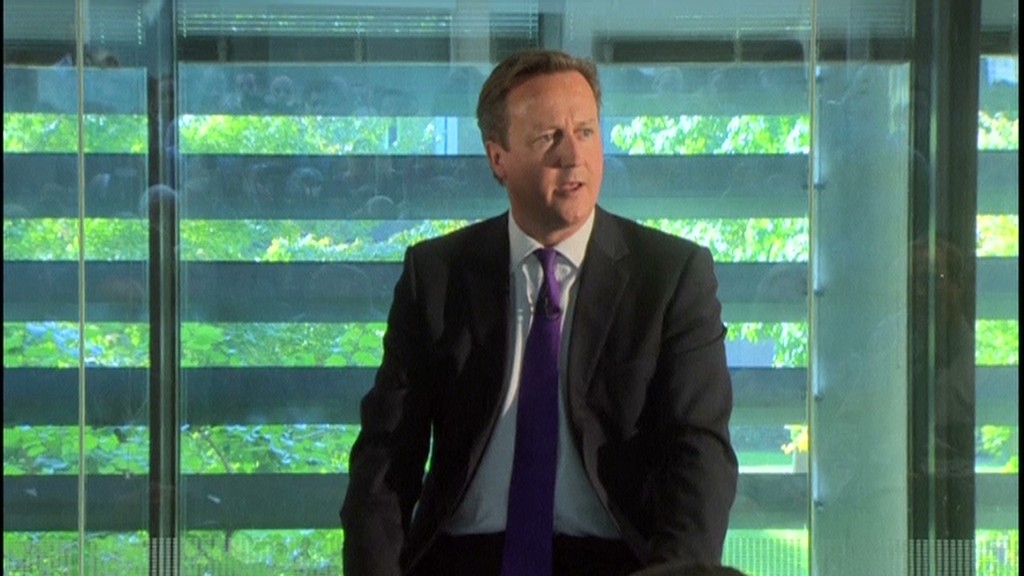 Scotland risks losing the heart of its financial services industry if it votes in favor of independence from the United Kingdom.
The biggest names in banking and insurance say they would move headquarters and parts of their businesses to England if next week's referendum backs a split.
The Royal Bank of Scotland (RBS), Lloyds (LLDTF) and investment firm Standard Life (SLFPF) are making plans to protect customers and investors from the uncertainty that would follow. Lloyds owns the Bank of Scotland and pension provider Scottish Widows.
Clydesdale Bank, owned by the National Australia Bank (NABZY), and TSB Bank -- spun out of Lloyds earlier this year -- may join the exodus.
Related: $25 billion question: How much oil?
British finance has deep historical roots in Scotland. Edinburgh is the U.K.'s second biggest financial center after London.
The financial sector employs 100,000 people in Scotland. It manages over £800 billion ($1.3 trillion) in funds and generates roughly £7 billion ($11 billion) for the economy each year.
Royal Bank of Scotland was founded in 1727, and is nearly as old as the 307-year union between England and Scotland.
So why are companies and investors getting so nervous?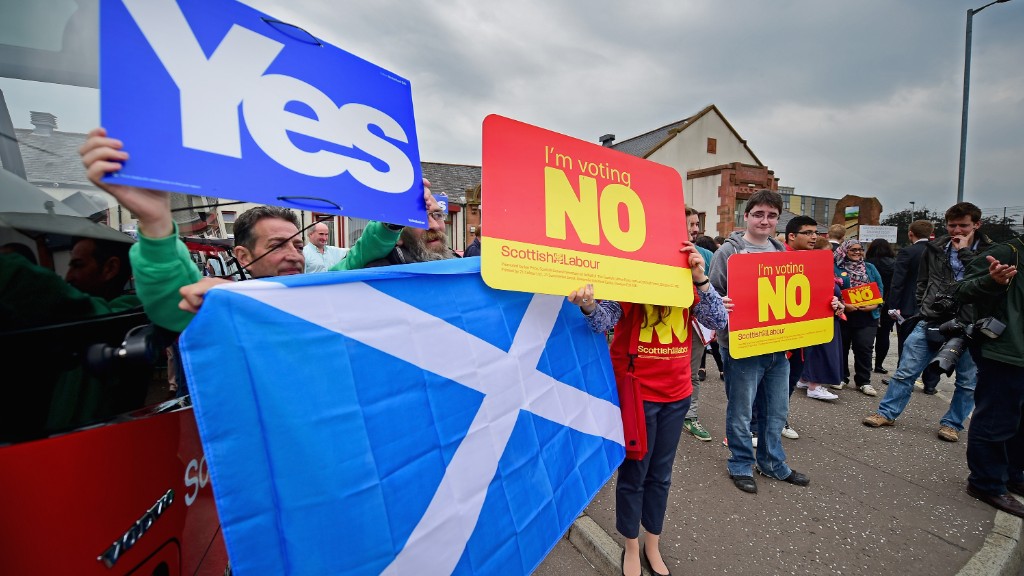 A vote in favor of independence would be followed by months, if not years, of confusion over issues of vital importance to banks and insurers as the details of the divorce are hammered out.
For starters, nobody knows which currency Scotland would use. Independence campaigners want to share the pound in a new "sterling zone," an option ruled out by British lawmakers and the Bank of England.
Related: 5 reasons to worry about independence
Bank of England Governor Mark Carney said this week that a new currency union was incompatible with Scottish sovereignty because it would require some sharing of tax and spending powers, a common central bank and deposit guarantee scheme.
"I think we only have to look [toward Europe] at what happens if you don't have all of those components in place. So that's just the economics of it," Carney said.
That means Scotland may be forced to shadow the pound -- which could be very costly -- or adopt a new, untested currency at risk of devaluation.
Standard Life, which was founded in 1825, and others are also concerned about lack of clarity over regulation, consumer protection and future tax policies.
With so many open questions, the worry is that a vote for independence could trigger a flight of capital.