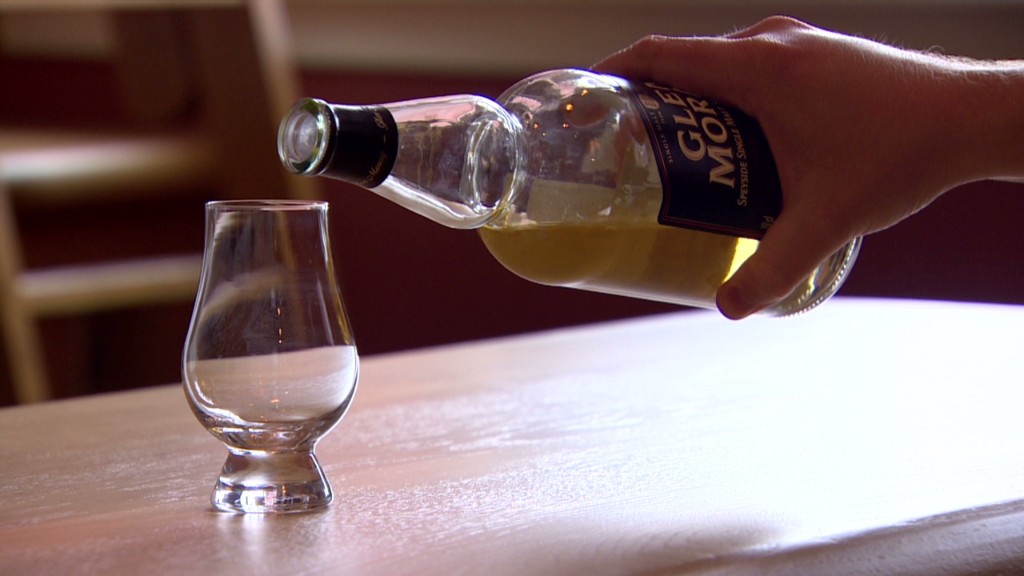 Some say the spirit of Scotland can be found bottled in its whisky.
But that spirit has become a little worrisome for the makers of Scotland's signature alcohol, especially if the Scots vote next week for independence from the United Kingdom.
The Scotch Whisky Association listed many reasons why makers are worried, key among them is the fact that it's unclear what the Scottish currency would be and also what it would mean for access to global markets.
The group pointed out that the industry's success is tied strongly to Scotland's membership in the United Kingdom and the benefits Scotch makers enjoy in the U.K. would "need to be similarly provided" if Scotland decides to go its own way.
Related: 5 reasons to worry about Scottish vote
David Frost, chief executive of the trade group for Scotch makers, said Scottish independence raises a number of uncertainties, including the fact that it "remains unclear" which currency Scotland would use.
As part of the United Kingdom, the world's sixth-largest economy, Scotch makers have been able to make decisions based on economic and fiscal policies that are "predictably managed," he said.
Related: Scotland's banks threaten to leave
The referendum raises questions about tax and trade laws that could impact Scotch makers.
For example, Scotland could temporarily lose access to the European Union's "single market," where Scotch makers are able to export "tariff-free" to 27 countries.
"If this were a consequence of independence, it would be damaging and difficult to manage," said Frost.
Scotch accounts for one quarter of U.K. food and drink exports, with 40 bottles shipped out of the country every second.
Related: Scotland's $25 billion question: How much oil?
Beyond Europe, Scotch makers have benefited from the United Kingdom's efforts to promote exports by negotiating trade agreements worldwide.
Supporters of Scottish independence expect to have only 70 to 90 overseas diplomatic missions, compared with the 200 markets that Scotch makers currently service.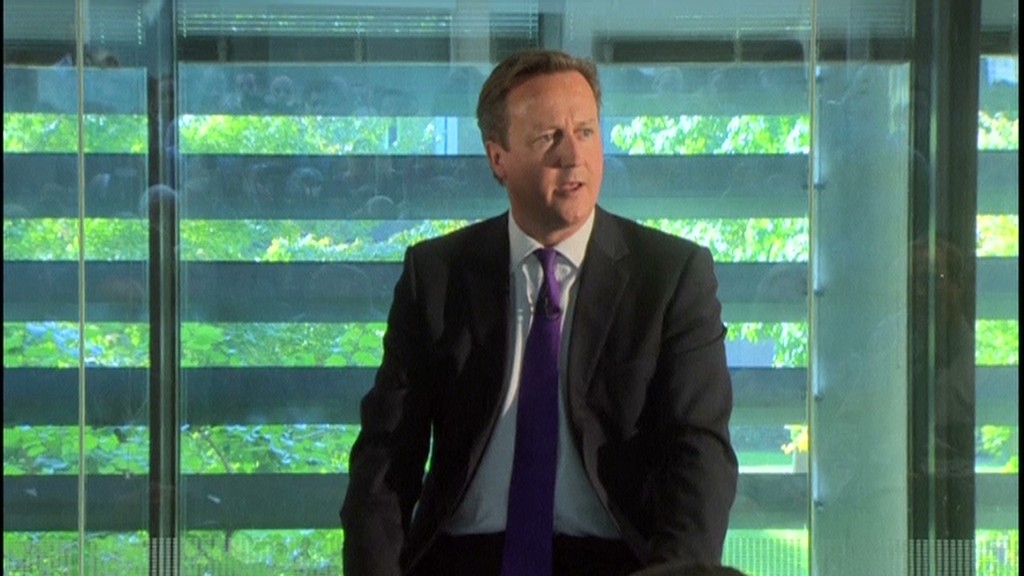 Still, unlike the Royal Bank of Scotland (RBS) and other financial firms in Edinburgh that have said they will be forced to relocate if the country breaks free from the U.K., Frost did not give any indication that Scotch makers plan to follow their lead.
That may be because the drink is so closely associated with Scotland and many rural communities there depend on the industry for jobs. The group said 35,000 people in the United Kingdom depend on Scotch production for their livelihood.
Specific Scotch makers and brands, such as Dewar's and Edrington, which makes The Famous Grouse and other brands of Scotch, declined comment and directed questions to the trade association.