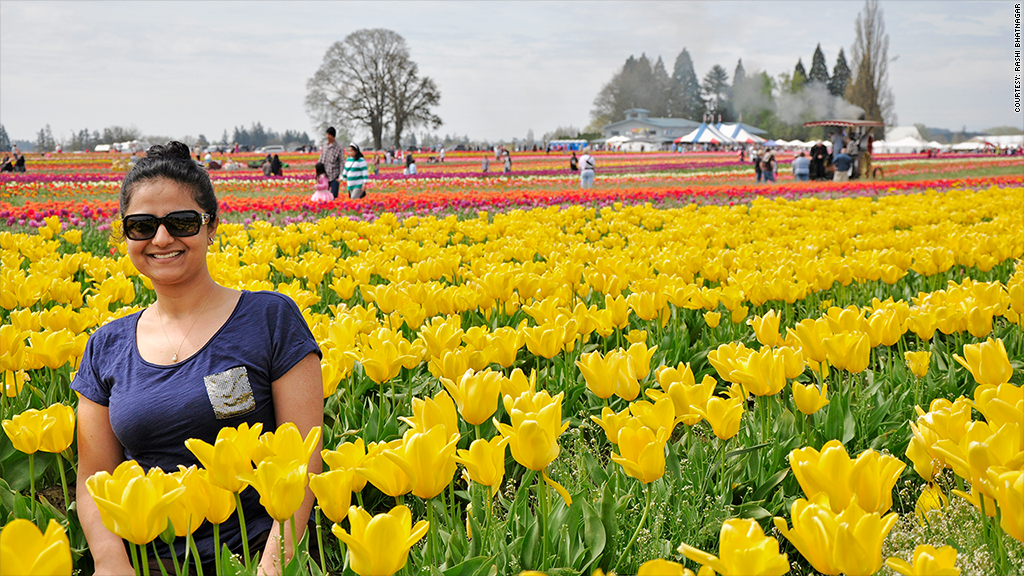 A land of opportunities?
Not for Rashi Bhatnagar. She wants to open a home-goods business and says she has an "entrepreneurial spirit." But even though she's been legally living in the United States for almost six years, that's only a pipe dream.
Bhatnagar -- who has her masters in communication from the University of Delhi -- has an H-4 visa, which means she can't earn an income or possess a social security number.
Her situation isn't unusual.
H-4 visas are given to spouses of those on an H-1B visa (as well as a handful of other visas). The State Department said 96,753 people received the H-4 visa in 2013, 76% of whom were from South Asia.
"It's pretty much an Indian woman issue," said Shah Peerally, who heads up an immigration law firm in Newark, Calif. "Many are educated [and] some are really desperate to work."
In 2012, Indian applicants received 64% of the allotted H-1B visas -- with the majority working in science, tech and engineering, according to Neil Ruiz of the Brookings Institution.
Related: I created 7 jobs and the U.S. tried to deport me
But Ruiz says it's not just Indian women who are suffering -- the entire U.S. loses out from this policy.
"In a world where everyone is competing, other countries like Canada are more competitive in giving both spouses and high-skilled workers authorization to work as soon as they arrive," he said.
The U.S. also misses out on the taxes that these immigrants would contribute if they were allowed to work. Ruiz said because H-1B visa holders are high skilled, it's likely that their spouses are highly skilled as well.
"If authorized to work, they would [likely] be high income earners," said Ruiz. "That means they'd be paying more taxes than the general population."
Moreover, they could also be creating new jobs.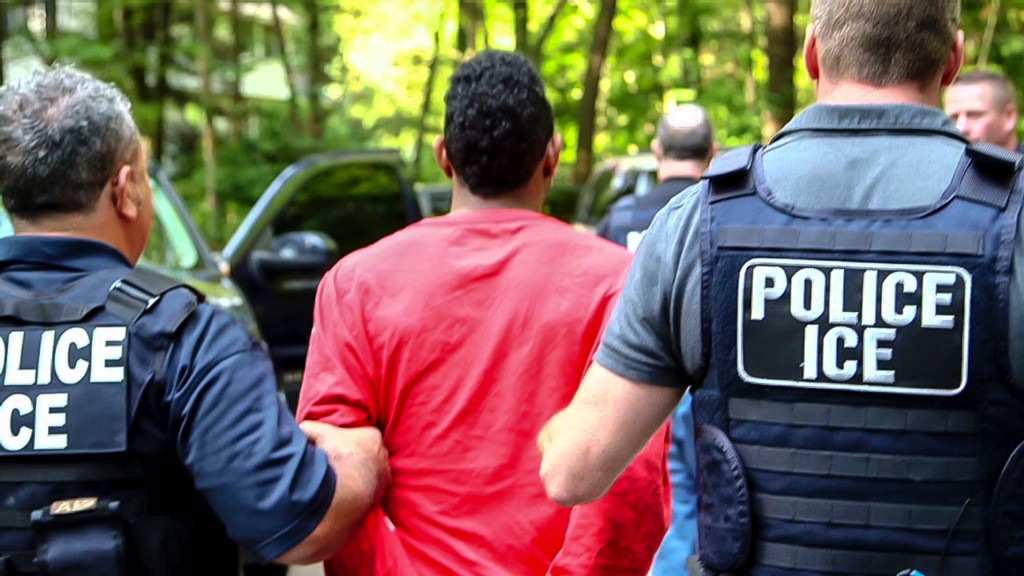 "I think the misconception is that they're going to take away from the limited pool of jobs," said Meghna Damani, a former H-4 holder, who has become an advocate for reform. "But they're not all participating in that limited pool. A lot of them are entrepreneurs who can actually create jobs."
Bhatnagar, 30, moved from India, after her husband's IT job sent him to Dallas. She admits they didn't fully understood that U.S. immigration policies meant she'd be unable to work and they'd be living off just one salary.
She's been using her time to check out retail stores in the U.S. to inform her future business venture.
"When I was in India, I didn't know what the U.S. market was like," she said. "In America, they have long coffee tables. In India, we have small coffee tables." Knowing differences like these will help her sell to U.S. stores when she's back in her home country.
She and her husband plan to move back to India next fall instead of waiting it out for their green cards (which can take up to ten years for Indian and Chinese citizens).
"I tell all my friends and cousins, please don't come here if you get this visa," said Bhatnagar.
Related: U.S. losing tech talent to Canada
H-4 visa holder Anagha Vartak hopes to start her own franchise business -- either in the food industry or education.
Originally from Mumbai, she moved to the U.S. with her husband in 2010. She has a masters degree and an MBA but has been unable to put them to use.
"I always think about going back home [where] I can be independent," said Vartak, who created an e-book with the stories of other H-4 holders. "It's not easy to make that choice because it's not easily accepted in the culture. I don't think a long distance relationship will last."
Vartak is holding out for her green card -- or the H-4 visa to be reformed.
In May 2014, the Department of Homeland Security proposed a rule that would allow some H-4 holders to work, although there would still be restrictions. During a 60-day comment period, 13,000 people responded to the proposed rule, but it could take as much as a year for DHS to make a decision.
"Right now, many like me are waiting," said Bhatnagar. "We don't know the timeline,"