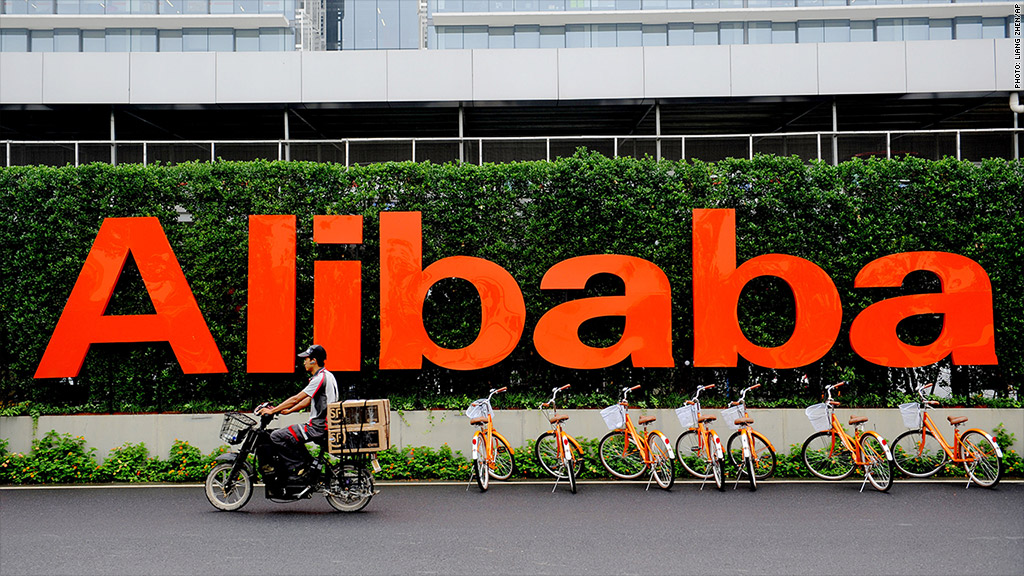 The word in financial circles is that Alibaba's upcoming IPO is heavily in demand. Today that speculation was backed up by the numbers.
Alibaba increased its target IPO price range to between $66 and $68 a share. That's a nice jump from earlier this month when the company was predicting a range of $60 to $66 a share.
The stock is expected to start trading on the New York Stock Exchange under the ticker "BABA" later this week, mostly likely on Friday.
The Chinese e-commerce giant founded by Jack Ma is on track to be the largest IPO in world history. At $68 a share, the IPO would raise $25 billion if the underwriters also claim their shares. That's more than Visa (V)'s 2008 offering or Facebook (FB)'s 2012 stock debut.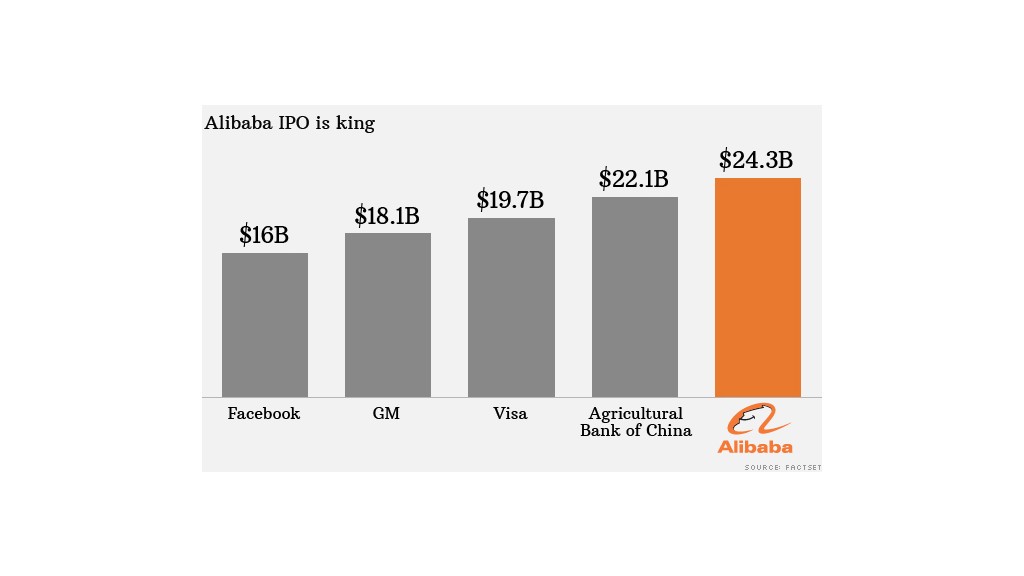 It's interesting to note that Visa also beat its target IPO price range by $2, and Facebook ended up selling more shares because of high demand.
Ma and other top Alibaba executives have been on a world tour speaking to "institutional investors" such as hedge funds, mutual funds and pensions to generate interest in the stock. These investors will be able to get shares at the IPO price, likely on Thursday night. Mom and pop investors won't be able to buy shares until the stock begins trading on the NYSE.
Overall, Alibaba would have a market value of around $167 billion if it prices at the high end of its range, roughly equivalent to Amazon (AMZN).