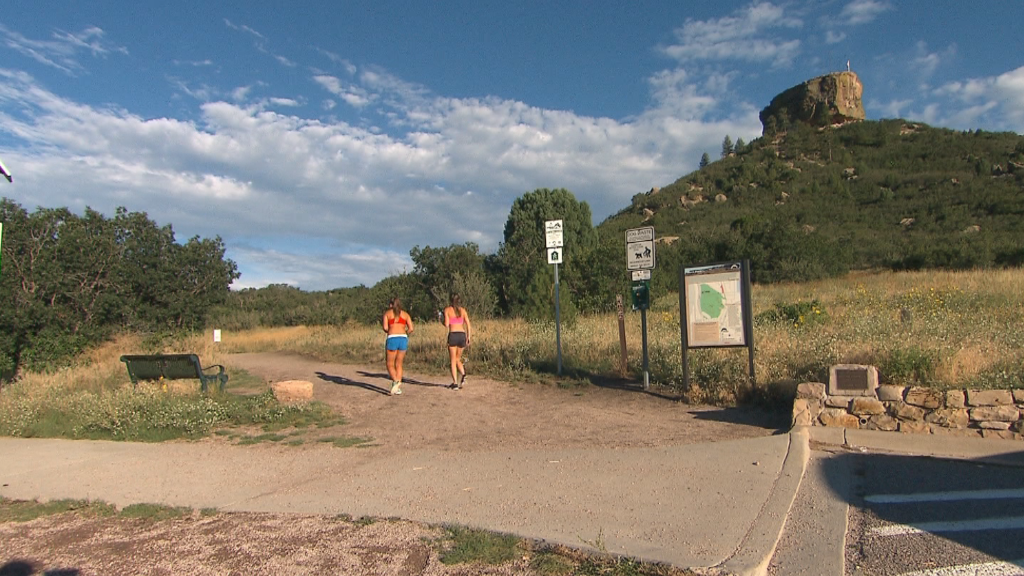 It's not surprising that middle class Americans living just outside New York City and Washington D.C. are pretty well off.
But how did a Denver suburb wind up at the top of the list of counties with the highest median income?
Douglas County, which lies on the southern edge of the Denver metro area, had a median household income just shy of $100,000 last year, ranking it sixth in the U.S., according to Sentier Research.
By comparison, the national median income is roughly $52,300.
Related: Are you really middle class?
What Douglas has is a wealth of high-paying, professional jobs in the software, telecom, medical and financial services industries. Major employers include DISH Network, Liberty Media, Western Union and Sprint Nextel. It's also close to major aerospace employers, including Boeing, Lockheed Martin and Raytheon. Charles Schwab will open a major campus for 2,500 employees in October in Lone Tree, a city in Douglas.
Companies there are hiring. The county had the fourth highest rate of job growth nationwide, at 5.2%, in 2013. Even during the Great Recession, the county's economy kept expanding, said County Commissioner Jill Repella.
Related: America's middle class: Poorer than you think
Douglas residents are highly educated, with 54.8% holding a bachelor's degree or higher, compared to 36.7% of Coloradans and 28.5% of Americans.
Good schools and a low crime rate are also a draw. Of the six largest metro Denver school districts, Douglas' has the highest graduation rate at 89%. And there have only been four homicides since the start of 2010.
The county's homeownership rate stands at 81%, compared to 66% for the state and the nation, while the poverty rate is less than a quarter of the state's.
Related: Where the middle class is most unequal
All this has helped make Douglas one of the fastest growing counties. Its population jumped 7.2% to 305,000 between 2010 and mid-2013, compared to increases of 4.8% statewide and 2.4% in the U.S.
"People want to be there," said Brian Lewandowski, research associate in the University of Colorado's business research division. "They have easy access to the Denver metro region. There's a good supply of jobs, and they are good jobs too."
Here are the 10 counties with the highest median income:
Loudoun, Va. $123,402
Fairfax, Va. $109,504
Howard, Md. $107,778
Hunterdon, N.J. $104,976
Arlington, Va. $102,803
Douglas, Colo. $99,767
Somerset, N.J. $99,528
Stafford, Va. $98,559
Prince William, Va. $96,825
Montgomery, Md. $96,155