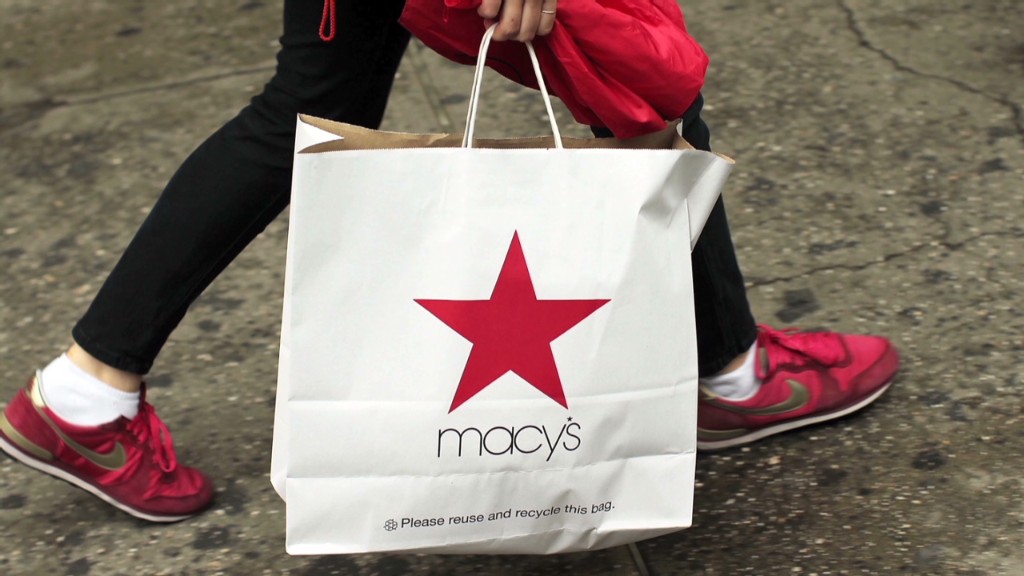 Macy's is getting on the instant-gratification bandwagon, saying it will begin providing same-day delivery very soon.
The online shopping feature, announced Monday, is getting rolled out this fall in Chicago, Los Angeles, San Francisco, San Jose, Houston, Seattle, D.C. and New Jersey -- but not New York City.
Bloomingdales shoppers can expect the same service in a few of those cities as well.
Macy's (M) is running the service through a company called Deliv, which has similar arrangements with Foot Locker (FL) and a few other retailers like Westfield Group (WFGPY) and General Growth Properties (GGP).
Related: Uber launches drug store delivery service
The department store also said shoppers nationwide can now pick up online purchases in the stores. They'll soon be able to upload photos of clothes they like to an app that will match them to clothes on the store's website. In some places, shoppers will also be able to check from the dressing room if those pants come in different sizes and colors.
The announcement comes as competitors like Amazon try to get online purchases to customers as quickly as possible. And Macy's is hardly the first retailer to try it out: Google (GOOG) has been partnering to delivery same-day packages for Barnes & Noble (BKS), Staples (SPLS) and Costco (COST).
The company hinted in May that something like this might be coming during Citi's Global Consumer Conference. Chief stores officer Peter Sachse said same-day was inevitable given that Amazon had radically changed customer expectations for online order deliveries, pushing the retail industry to get customers their goods faster and cheaper.
"That is what we have to get to, not because they need it," he said. "It will just be a thing that something you will have to do."
Macy's stock was flat Monday.