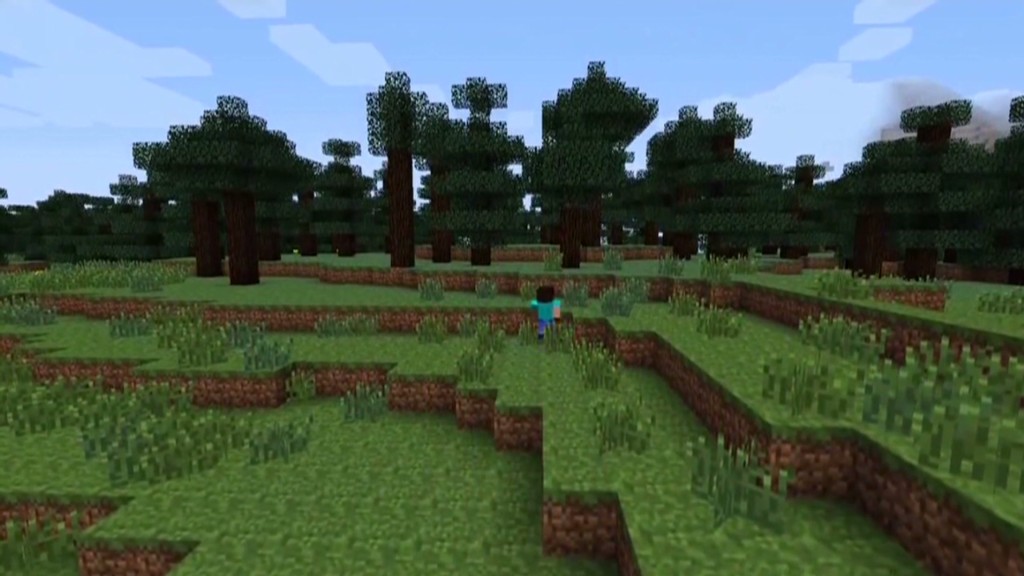 Microsoft is expanding its video game empire, buying the wildly popular Minecraft and the tiny production studio that designed it for $2.5 billion.
With Minecraft, Microsoft will be acquiring one of the most popular games ever. Minecraft has been downloaded more than 100 million times since it launched in 2009.
Minecraft is an online video game that mixes Lego-like building blocks with the endearing low-fi of 8-bit graphics -- all while getting chased by monsters. It gives players ("miners") a world where they can explore endlessly and build just about anything from scratch. It's alchemy with a virtual pickaxe.
If it seems low-end, that's because it is. The game was initially developed by a single man: Markus Persson, who launched Mojang studio.
Microsoft (MSFT) said it reached an agreement with Minecraft's Swedish game developer Mojang to buy the company sometime later this year. The deal had been rumored for a week prior to its announcement.
Related news: How 'Minecraft' became an Xbox blockbuster
The news was well-received by industry analysts, who say Microsoft is smart to adopt the massive community of loyal Minecraft fans.
Al Hilwa, a software analyst with market advisory firm IDC, compared the Minecraft deal to Apple's (AAPL) acquisition of Beats and Amazon (AMZN) buying Twitch. It's a battle for customers by expanding beyond the company's typical, core business.
Plus, Microsoft can make this giant deal tax-free by using cash it keeps overseas, noted Daniel Ives at FBR Capital Markets.
U.S.-based multinational corporations like Microsoft often keep lots of profit outside the United States, because bringing it back home would force them to pay taxes. Ives estimates that roughly 90% of Microsoft's $86 billion in cash is kept abroad.
Mojang is based in Stockholm, so Microsoft can keep the Uncle Sam out of the loop.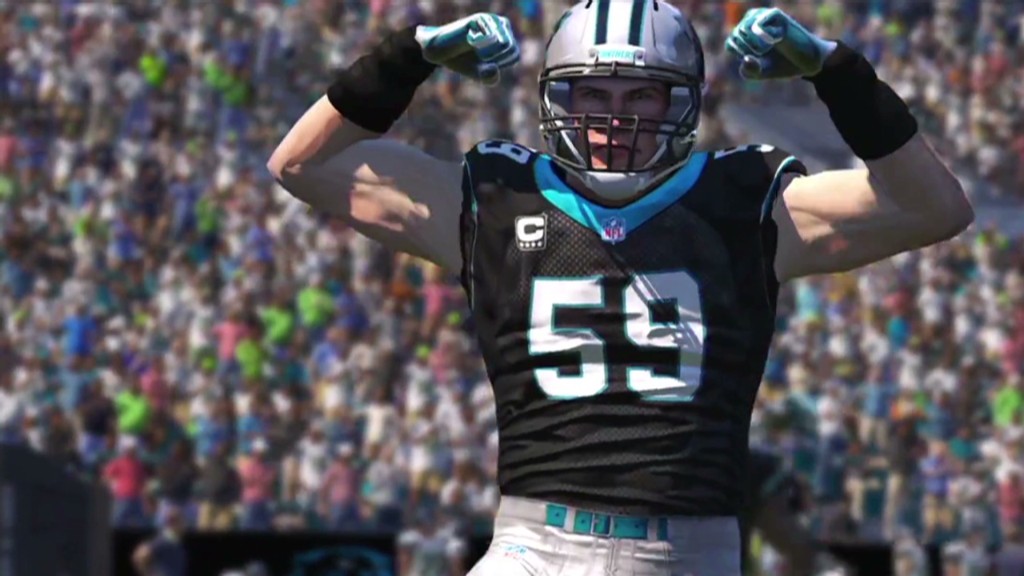 But buying Minecraft won't give Microsoft the brains behind the creation. On Monday, Larsson wrote a public letter saying he's leaving Mojang as soon as he signs the deal. Now that a major corporation is involved and Minecraft has gone mainstream, it's all too much for him.
"I make games because it's fun... but I don't make games with the intention of them becoming huge hits," he wrote. "I'm not an entrepreneur. I'm not a CEO. I'm a nerdy computer programmer who likes to have opinions on Twitter."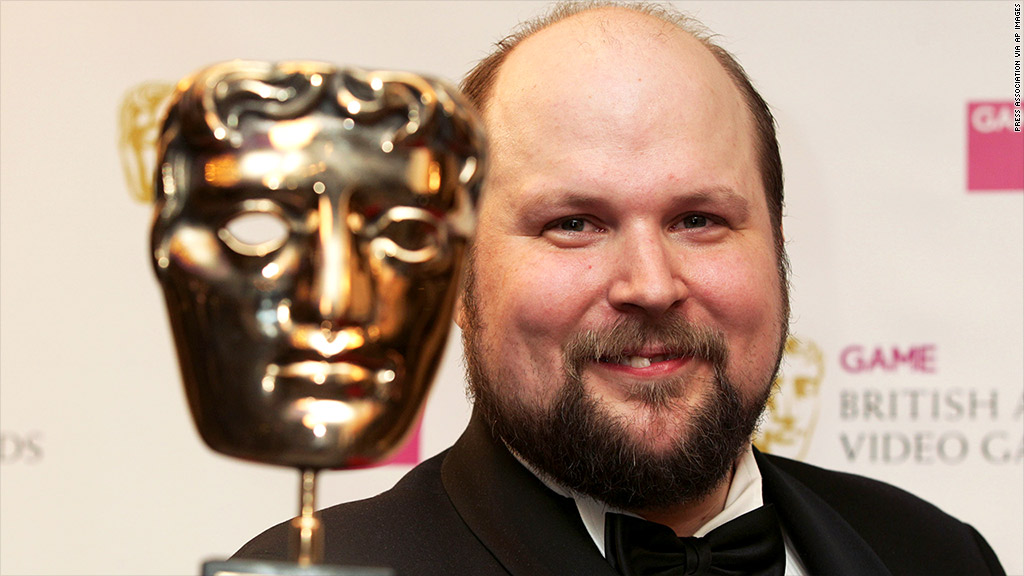 If Microsoft is buying Minecraft to pump out hit games, the odds are stacked against it. The video game world is full of one-hit wonders.
Angry Birds was a sensation that Rovio hasn't been able to replicate, and the company ended 2013 with a 50% drop in net profit. Rovio is dumping its CEO in January to try to turn things around.
King Digital Entertainment (KING) hasn't produced anything as addictive as the mobile game Candy Crush, and its shares have fallen 36% since it started trading publicly on the New York Stock Exchange in March.
Related news: Football + FarmVille? Can Sports save Zynga?
Still, there's value in Minecraft's fan base alone, especially because it keeps growing. Between 2011 and 2012, the number of registered users grew from 14 million to 39 million. And it's more than double that number today.
The question now on fans' minds is whether a big company like Microsoft will let this independent, humble game maker roam freely and retain its unique flavor -- or suck the soul out of the studio.
That's what happened when Microsoft acquired Bungie, the makers of the multi-billion-dollar Halo franchise. And how did that end? They eventually split in 2007.