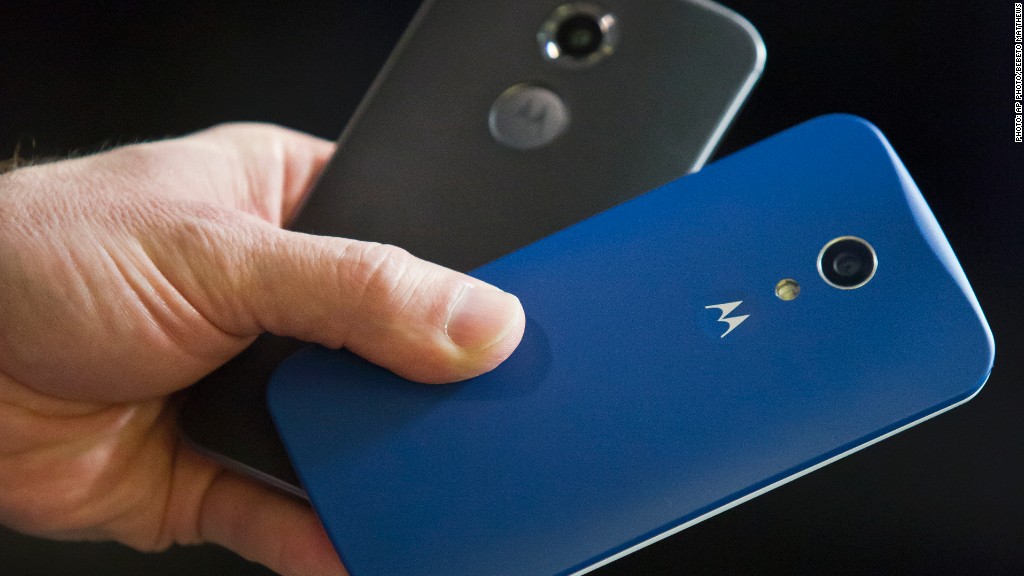 When was the last time you were truly delighted by your smartphone?
I mean, when was the last time your smartphone did something so surprising that you smiled? Or you discovered a feature and actually thought, "Okay, THAT was awesome?"
It's been a while, right?
That's because today, most smartphones are exactly the same. They are all lighting-fast. They all have great screens. They all have the same apps. They all have good cameras. They all have 4G connections. They're all easy to use. Heck, they all pretty much look the same.
That's what makes the new Moto X so wonderful -- it's not just another smartphone. It's your smartphone. You can make the Moto X fit your needs.
Do you want your phone to be quiet during meetings and automatically respond with a custom text? You can do that. Or maybe you want it to automatically detect when you're driving and read your texts aloud? It'll do that if you want it to.
Related: iPhone 6 pre-orders crash the Apple Store
You can even set your Moto X to detect when you're home, then announce who's calling when your phone rings. That means you can leave your phone charging on the kitchen counter and you don't have to get up from your comfortable living room chair when your phone rings if you're screening your calls.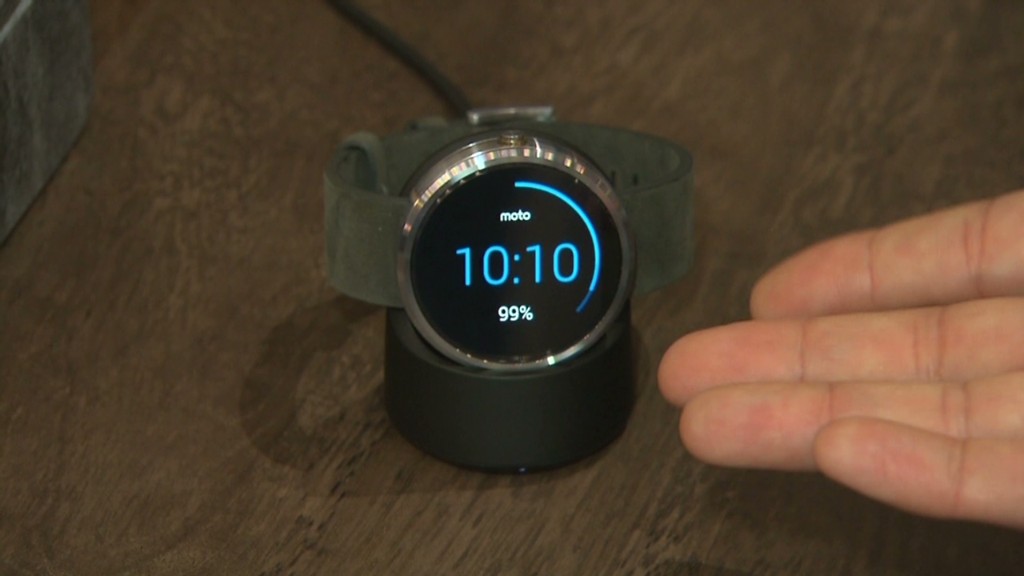 And the Moto X will look exactly the way you want too. With Motorola's online Moto Maker tool, you can mix and match any number of combinations of colors and materials. You want a leather back and a white screen? How about your laser-etched signature on a seafoam green back with a black front? Or maybe you want your phone to be made out of wood. All those options are available with the new Moto X.
My favorite Moto X feature lets you set a unique name for your phone. Mine is "tippity spoons," which is some crazy name my three-year old daughter suggested. (Why not?) So I just yell "tippity spoons," and my phone will do whatever I tell it to. It's fantastic while driving -- I don't need to touch anything.
Related: Which carrier has the best deal for the iPhone 6?
Beyond letting you customize it, the Moto X also comes with a handful of smart extra features.
When you take the phone out of your pocket, your phone will display the time -- you don't have to hit any buttons. When you get a call, just wave at your phone to silence it. To snap a photo, just shake your phone -- even if it's locked. And when you get a notification, you can tap your phone to get a quick glance at who's trying to bug you.
Other phones have better cameras (the Moto X's is fine but not outstanding like the Samsung (SSNLF) Galaxy S5, Microsoft (MSFT) Lumia or the Apple (AAPL) iPhone). Other phones have better speakers (the Moto X's are loud and clear, but no one beats the HTC M8). There are better sized phones too (the Moto X's 5.2-inch screen is a bit too big for my puny hands).
But other than the iPhone, the Moto X is the only phone that will delight you on a consistent basis.
That's why the Moto X is the best Android smartphone ever made.