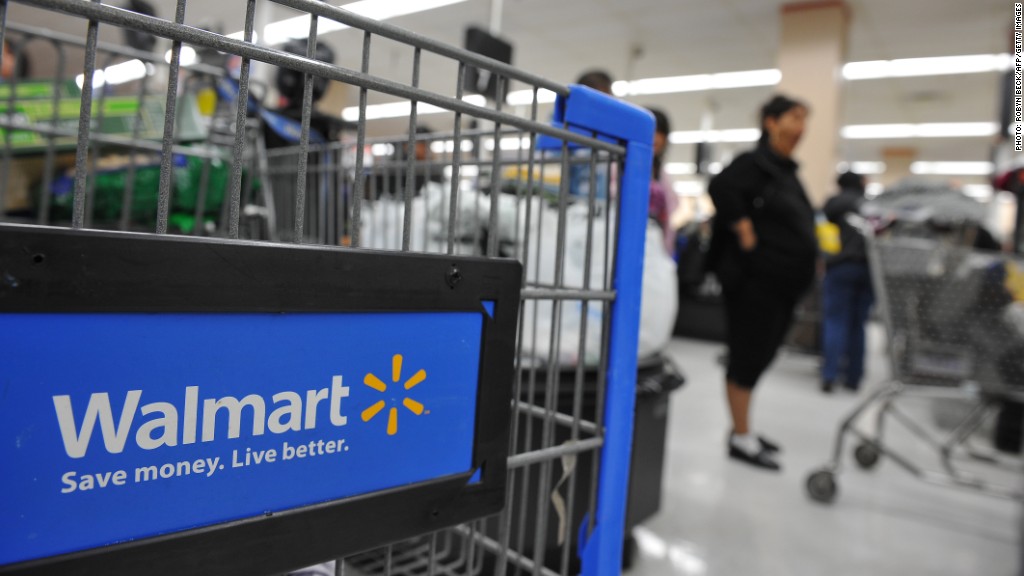 Wal-Mart tried to get New Yorkers to pay more for Coca-Cola than advertised, and sometimes employees claimed the markup was because of a state "sugar tax."
Problem was there is no such tax.
The markup was 50 cents for a 12-pack of Coke and ran afoul of state law that bars retailers from charging a price different than the one advertised, according to the New York attorney general's office.
At one Buffalo-area store, some customers who complained they were being charged more than the $3 advertised price were told it was the result of a sugar tax, according to the AG's office. Others were told the national sale did not apply in New York.
Wal-Mart adjusted the price on June 12 after the issue was brought to the company's attention by New York Attorney General Eric Schneiderman.
Related: Top Wal-Mart exec resigns amid resume flap
In total, Wal-Mart sold 66,000 cases of Coke to New Yorkers at the inflated price.
The retailer has agreed to pay $66,000 to settle the investigation, Schneiderman announced Tuesday.
A Wal-Mart (WMT) spokesman said the company apologizes to customers and that it is enhancing procedures to help ensure proper promotional pricing in the future.