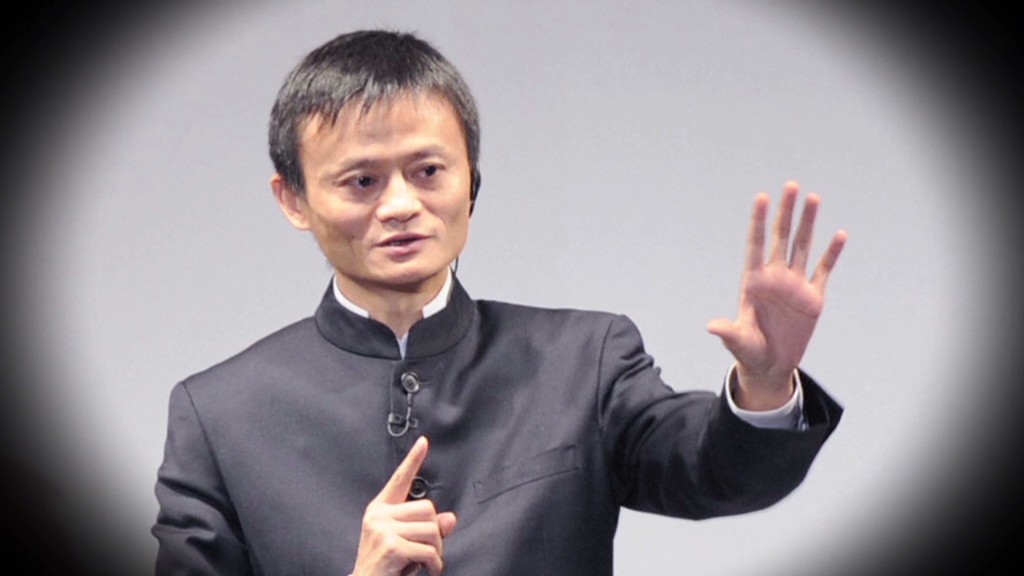 Alibaba co-founder Jack Ma's wallet is going to be a lot fatter after his company goes public this week in New York.
Ma is selling 12.75 million shares in Alibaba's IPO, bringing in as much as $867 million if they are priced at the top of the target range of $66 to $68.
That's no mean way for the Chinese entrepreneur to ring in his 50th birthday, celebrated just a few days ago on Sept. 10.
Ma's remaining 7.8% stake in the company is estimated to be worth about $13 billion. The deal values Alibaba (BABA) itself at $163 billion, slightly bigger than Amazon (AMZN).
Alibaba's executive vice chairman Joe Tsai is also selling shares in the IPO that will net him as much as $289 million. His remaining stake in the company is estimated to be worth as much as $5.4 billion.
Related: Meet four kings of Alibaba's online retail empire
Ma and Tsai made their fortunes by building Alibaba into a tech behemoth that does just about everything. The firm runs China's two most popular online shopping sites, Taobao and Tmall, and operates a network of services that allow consumers to process payments, buy movie tickets, get lunch delivered, or invest in a money market fund.
A former English teacher, Ma is something of an unlikely billionaire. He flunked his college entrance exams, was rejected by Harvard, and was snubbed by most people when he first started talking about building an Internet business in China.
Related: Alibaba: All you need to know
But he proved them all wrong, and Alibaba is now on the brink of what could be the biggest IPO in history.
Ma and Tsai are now putting some of their wealth towards philanthropic efforts. In April, they established two trusts funded by share options worth about 2% of the company. The funds are planned to benefit environmental, medical, education and cultural causes in China.
Related: 5 risks for investors buying Alibaba shares
Also poised to win big in the Alibaba IPO is Masayoshi Son, Japan's richest man. He is CEO of telecoms group Softbank (SFTBF), which has seen the value of its original $20 million investment soar to about $54 billion.
Softbank doesn't plan to unload any shares in the IPO.
Yahoo (YHOO) will sell shares worth as much as $8.3 billion. Its remaining stake could be worth about $27 billion.