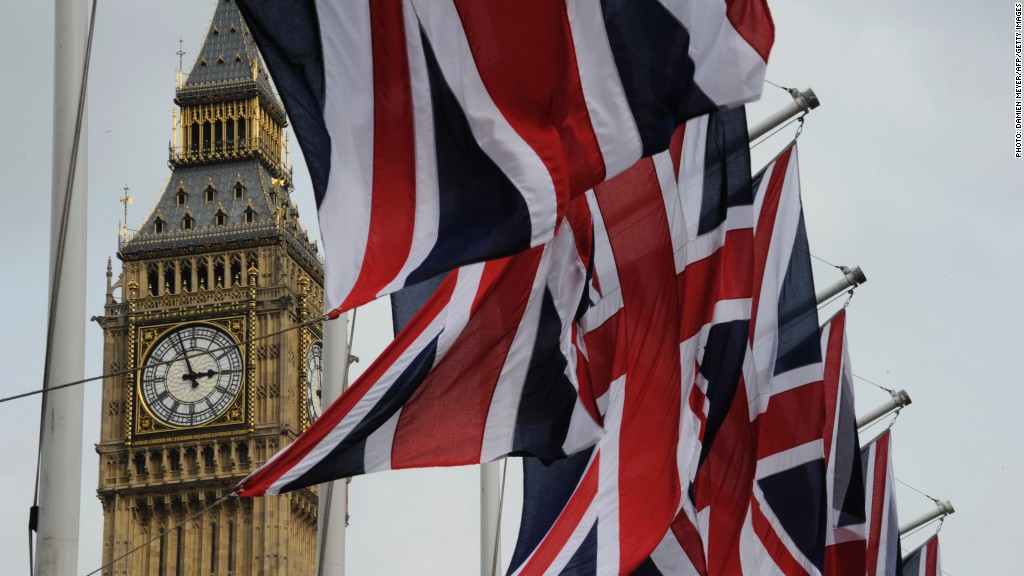 It could be the ultimate rebranding effort and cost hundreds of millions of pounds.
If Scotland votes Thursday to break away from the United Kingdom, its remaining nations -- England, Wales and Northern Ireland -- will face many big decisions.
One of those will be what to call the smaller group, and a debate has already begun over whether the Union flag should be altered to remove Scotland's blue.
Here are four things that could change, and one that won't:
The Union Jack: A survey by the Flag Institute showed 65% of respondents hope the iconic British flag is changed if Scotland opts out.
This could be expensive for businesses and organizations that incorporate the design into their logos.
But picking a new flag needn't be too pricey, suggests brand psychologist Jonathan Gabay.
"I would save the cost of the logo redesign by opening [up a contest] to British art students," he said. That may cost as little as £2 million ($3.3 million).
And replacing flags across the nation wouldn't break the bank either.
"It would be in the millions, rather than the billions," said Charles Ashburner, head of the Flag Institute.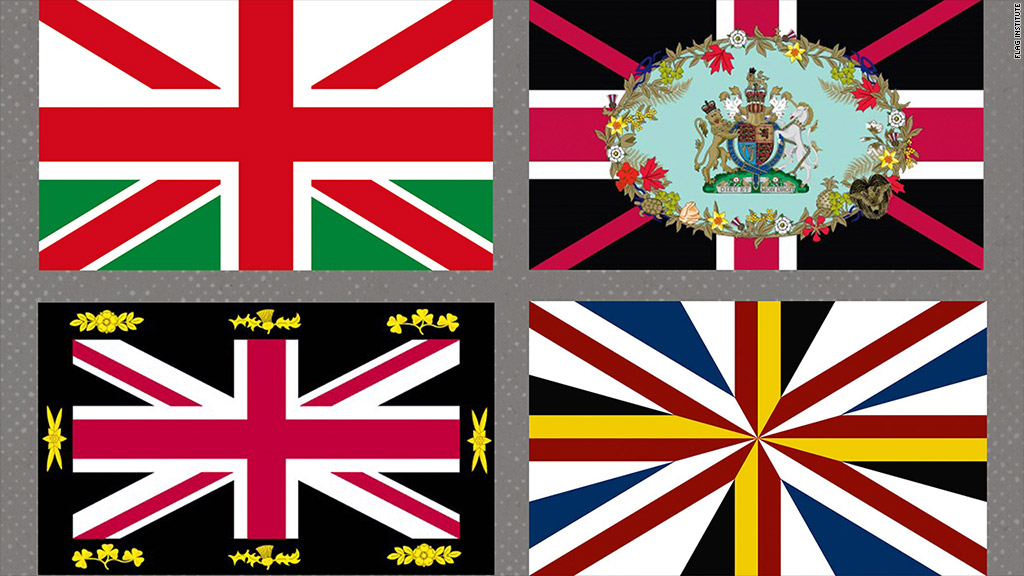 Souvenirs: The souvenir industry that sells cheap Union Jack pens and teddy bears to tourists could actually get a boost if Scotland leaves the U.K.
Joshua Bamfield, director of the U.K. Centre for Retail Research, predicts that if the Union Jack got a makeover, people would clamor for rebranded souvenir items. He estimates the industry sells roughly £200 million in knick-knacks each year.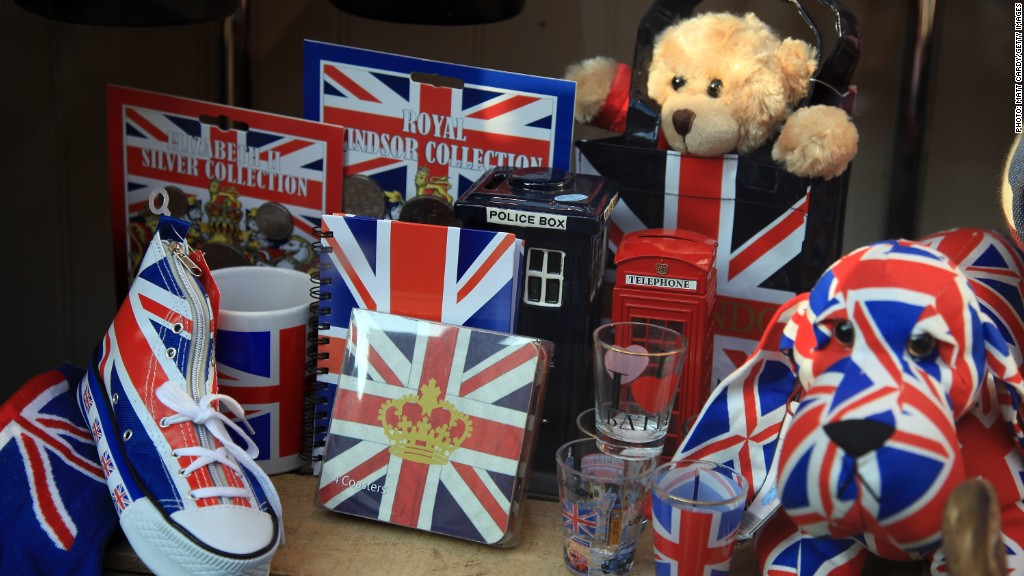 Passports: Her Majesty's Passport Office refused to speculate on whether Brits will need redesigned travel documents if Scotland breaks away.
However, at a cost of £72.50 ($118) each, the bill for changing passports for all 59 million British citizens outside of Scotland could be £4.2 billion ($6.9 billion).
Meanwhile, Scottish citizens may have to pay even more for new passports if they want to remain part of the European Union. The EU says all passports must include special fingerprint technology. The U.K. negotiated an opt-out from that rule.
Government: Official departments across the nation could face major rebranding costs if Scotland breaks away and the "U.K." acronym falls into disuse.
New signage, stationary, websites and promotional material could be required -- and taxpayers will likely foot the bill.
For example, the U.K. border agency may want new badges and uniforms for its thousands of staff.
And brand psychologist Gabay estimates that U.K. companies forced into a name change or brand overhaul will likely have to shell out at least £250,000 each.
Related: Fun facts on Scottish independence
National anthem: No need for any change here! The traditional "God save the Queen" anthem doesn't mention Scotland in the verse most commonly used across the country.
And the line that mentions crushing "rebellious Scots" hasn't been sung for many generations.