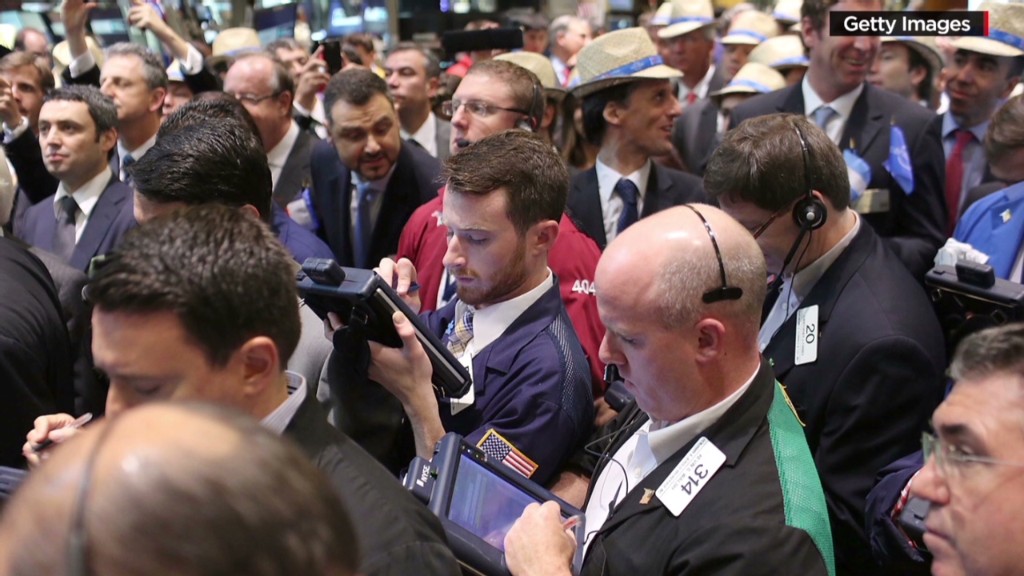 Bankers advising Alibaba on its IPO aren't charging top dollar, but they are thrilled for whatever fees they can get. That's because high-profile startups are shunning IPOs, turning to private investors for cash.
Take just two high-profile startups: Uber and Cloudera. They raised $1.2 billion and $900 million, respectively, this year from private funds.
Now that they've got so much cash, they aren't in any hurry to do IPOs, which would have resulted in a payday for bankers.
Related: 5 things you should know about Alibaba
The 10 largest venture backed startups attracted about $4 billion from the private market through August, according to Deutsche Bank.
That's far more than the tech companies that went public: The top 10 raised only about $1.5 billion during the same time frame.
Why is this happening? So-called tier-one companies (those that are high-profile with big-money backers) are getting private investors to value their companies as high as the stock market would.
"The IPO process takes a long time, consumes substantial management resources and puts the company in the public eye,'' said Ted Tobiason, who advises technology companies at Deutsche Bank. "Some companies are finding the private markets are a viable option since it can be faster, easier and less risky."
Related: The best stock not named Alibaba
The trend is playing out on a much larger scale.
Last year, research firm CB Insights counted 590 young companies that were candidates for a public listing. These companies attracted $55 billion from corporate investors and financial service firms. In addition, the average amount raised "climbed significantly" from 2012 and stood at $101 million.
The buckets of money pouring into companies is causing some concerns. Bill Gurley, a prominent voice in the venture capital business, told the Wall Street Journal that private market investors are taking on too much risk. He drew parallels to the 1999 tech bubble, saying startups are burning through the easy cash they are getting.
"The average burn rate at the average venture-backed company in Silicon Valley is at an all-time high since '99 and maybe in many industries higher than in '99,'' said Gurley.
His statements are definitely making the rounds in Silicon Valley and on Wall Street.
Still, that won't distract investors from the drum beat of the Alibaba (BABA) offering -- a welcome and celebrated event for bankers. They're collecting a much smaller percentage than usual, just 1% versus as much as 7%.
And 1% of an IPO this big adds up -- to about $218 million in fees.
IPO means big pay day for Jack Ma