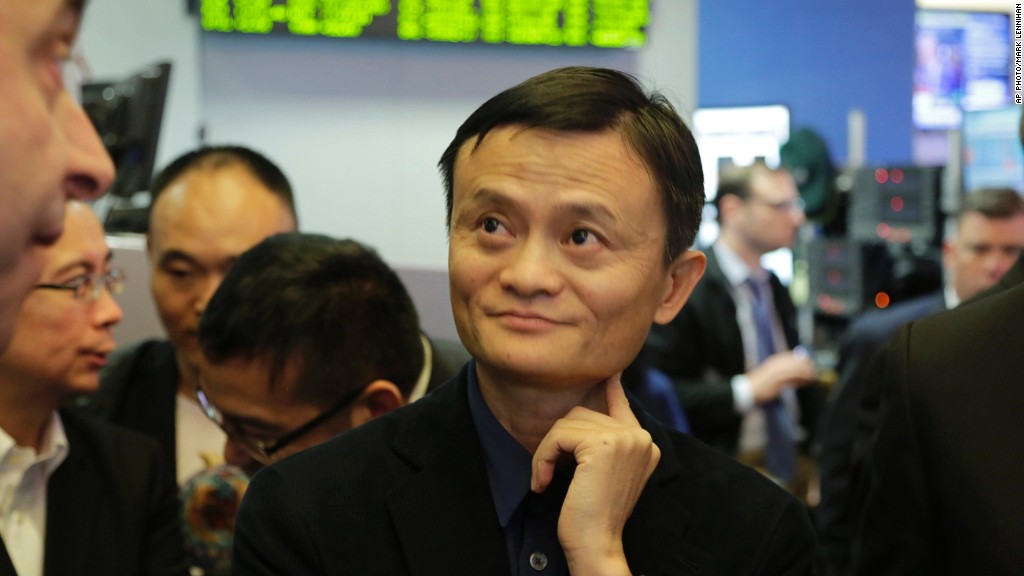 Among other comparisons,
Alibaba

(BABA) is often likened to the

Amazon

(AMZN) of China. But could the two internet giants be friends?

Maybe.

It's a big maybe, but in an interview with Bloomberg News on the floor of the New York Stock Exchange Friday, Alibaba co-founder and CEO Jack Ma said that he'd be open to a joint venture with the American e-commerce giant.

"I would be interested in talking because as always, anything, anybody that involves helping small business we will feel excited," Ma said.

Related: Alibaba IPO means a big payday for Jack Ma

That line wasn't the clearest signal of open arms, but the prospect of an Alibaba-Amazon partnership got investors immediately giddy. After opening slightly down, Amazon shares shot up 2% Friday. While the market overall pulled back, Amazon is still up about that much in afternoon trading.

Of course, next to the actual Alibaba IPO Friday, the biggest ever on a U.S. exchange, the Amazon jump got little attention.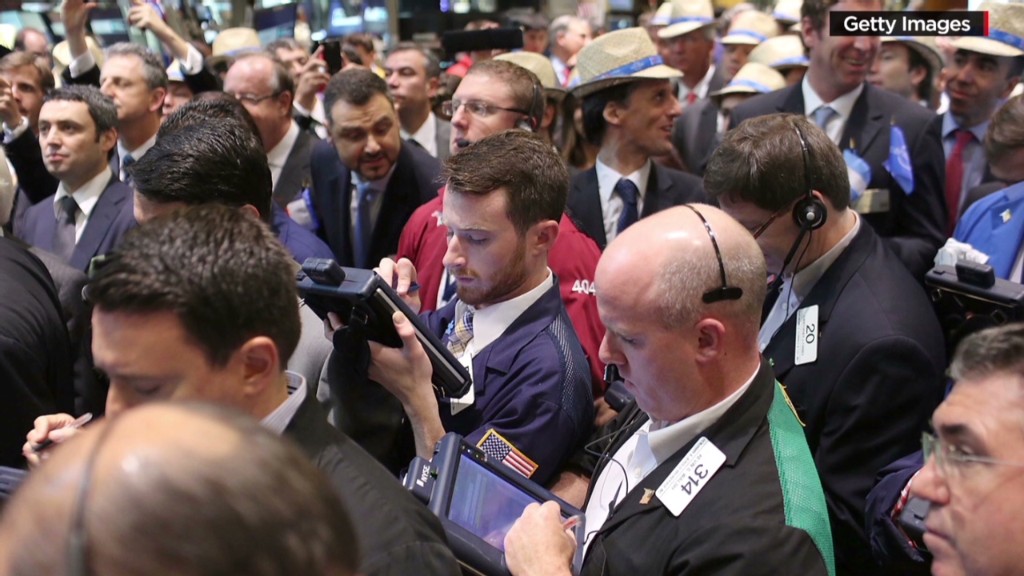 "While Alibaba eats all media channels/headlines, $AMZN has ticked up about 2 percent," said CrosbyVenture on StockTwits.
It's tough to say whether a deal between Alibaba and Amazon makes sense. Ma has made it clear that he intends to expand outside of China, but whether that means he would do so by buying up established companies or by introducing an actual e-commerce platform for American consumers is anyone's guess.
After all, most Americans outside Wall Street haven't even heard of Alibaba.
And despite the comparisons, Amazon and Alibaba are actually pretty different.
Sure, Alibaba and Amazon both do business on the Internet. They both enable consumers to buy huge volumes of goods without stepping foot in a store. And both have a stranglehold on their home markets.
But that's pretty much where the similarities end. Unlike Amazon, Alibaba does not own most of the items sold on its platforms, it does not maintain massive distribution centers, and it has only a fraction of the 132,000 employees on Amazon's books.
Related: Amazon releases new Fire tablets and e-reader
What will happen when Alibaba and Amazon find themselves fighting for the same consumers? Here they are similar: expect both founders to come out swinging.
"Lying behind the massive allure of the capital market, there is unparalleled ruthlessness and pressure," Ma wrote in a letter to employees earlier this year. "In this market, only a small number of outstanding enterprises can maintain a gallop."
CNNMoney reached out to Amazon for comment but has yet to hear back on their view of Ma's statement.
-- CNN's Charles Riley Contributed to this report