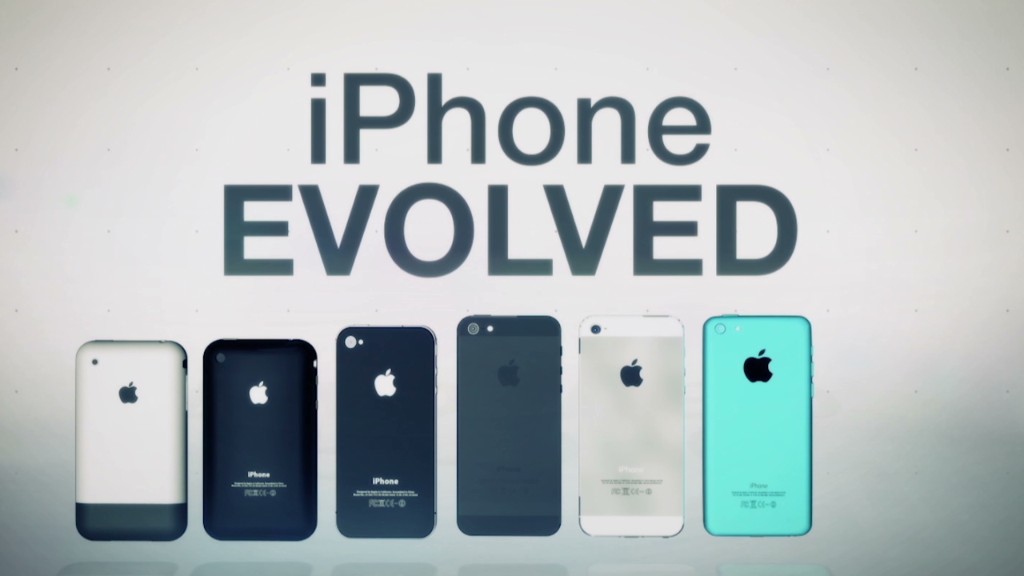 It's New iPhone Day... at least, for those of you that don't mind waiting hours in line.
The new iPhone 6 and iPhone 6 Plus hit stores Friday, with Apple (AAPL) fans around the world camping out in line to become some of the first owners of the new devices.
In New York City, nearly 1,000 people were already in line by around 9 p.m. Thursday evening -- a line that spanned several city blocks. In Hong Kong, the line started around 5 p.m. Thursday, and grew to include customers who had flown in from India, China and the United Kingdom just to make their purchases.
Sales started with a literal bang in Australia, where a young man at the head of the line outside a Perth store unboxed his new iPhone 6 on live TV, only to drop it to the pavement. (Onlookers gasped, though the device reportedly survived the fall just fine).
Related: 6 must-have apps for the iPhone 6
The new phones became available for pre-order last Friday, with Apple selling a record 4 million in 24 hours. Apple said demand for the devices "exceeds the initial pre-order supply," though additional phones were available to walk-in customers at certain Apple Stores on Friday.
Jonathan Stayton and Vivian Kam contributed reporting from Hong Kong and Jose Pagliery from New York.