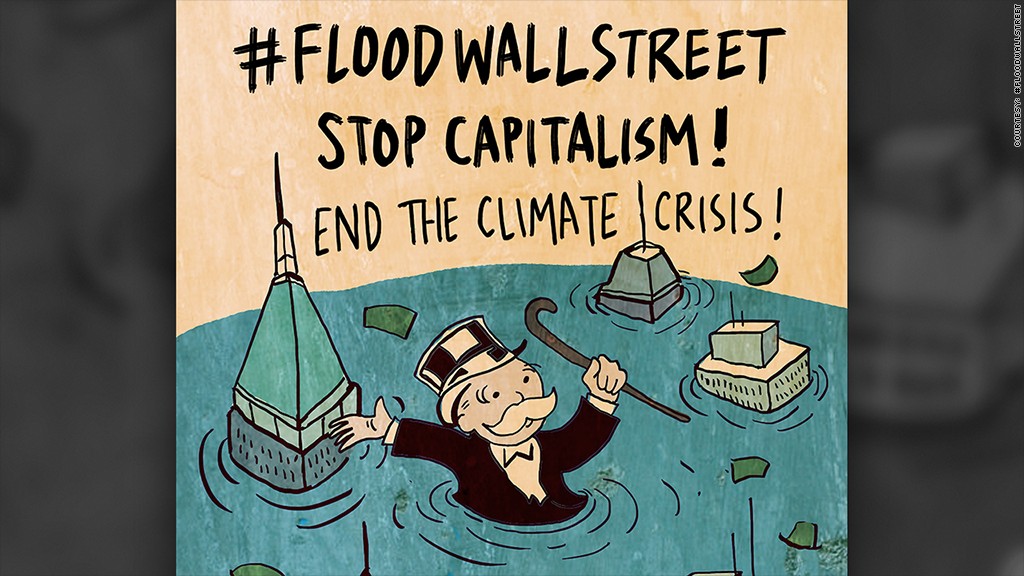 Hundreds of environmental activists plan to "flood" Wall Street on Monday to protest the role Big Business plays in climate change.
The #FloodWallStreet campaign is part of a series of demonstrations taking place this week as world leaders gather in New York for a climate change summit on Tuesday at the United Nations.
The goal is to highlight "a financial system that's perpetuating the climate crisis," said Bessie Schwarz, a spokeswoman for the group behind the #FloodWallStreet campaign.
Thousands of protesters took to the streets Sunday in New York as part of the People's Climate March, which organizers said was the largest climate change demonstration ever.
"One day after the biggest climate march ever, we plan to take this energy down to Wall Street," said Schwarz, who was reached while taking part in Sunday's protest.
Opinion: No one cares about climate change. Really?
On Monday protesters will decry the "financial profiteering" they say is exacerbating the climate crisis.
While no specific companies are being targeted, the movement is broadly aimed at "polluters and those profiting from the fossil fuel industry."
Organizers expect anywhere from a few hundred to more than a thousand people to take part in Monday's event.
The plan is for people to gather at Battery Park in lower Manhattan early Monday, then march to Wall Street where they "will stay until forcibly removed," said Schwarz.
Related: Hey Occupy Wall Street, abolish my debt too!
Organizers expect participants to be "arrested in droves" as they stage "sit-ins" around New York City's financial district. Blue-clad protesters plan to unfurl a 300-foot banner and will inflate a 15 foot "carbon bubble," according to a statement on the #FloodWallStreet website.
The New York Police Department said it would have "an adequate detail in place" to respond.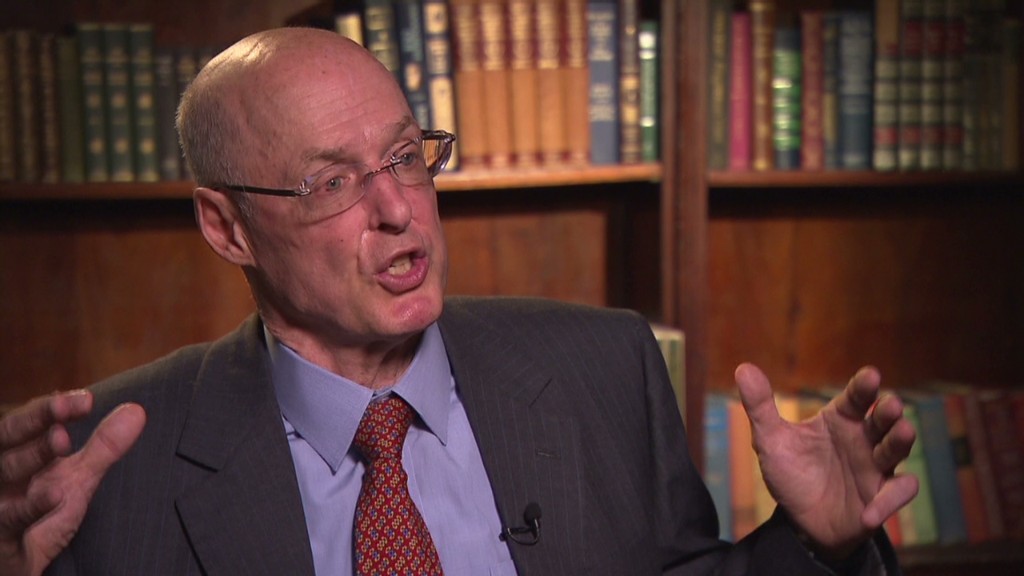 Schwarz said the demonstration will feature speeches by a number of well-known climate change activists, as well as local New York residents who were affected by Hurricane Sandy in 2012.
Related: Insurer invests $1B to fight global warming
The UN is not expected to announce any concrete agreements this week. But officials hope Tuesday's meeting will create momentum for greater action on climate change at a summit next year.
The White House released a report in May asserting that climate change is real and will only worsen over time.
The National Climate Assessment said evidence of human-made climate change "continues to strengthen" and predicted that flooding, wildfires and drought will intensify if nothing is done to curb emissions of greenhouse gases.
A campaign backed by the fossil fuel industry and its allies challenges whether climate change is real, and if so, whether human activity such as increased carbon emissions from power plants, factories and cars contributes to it.