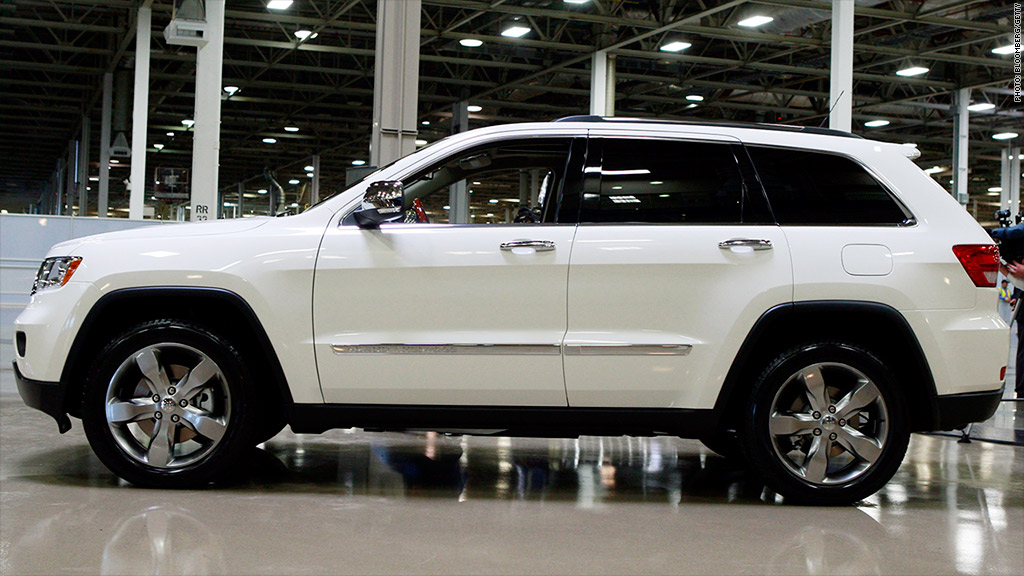 Chrysler is recalling more than 230,000 Dodge Durangos and Jeep Grand Cherokees worldwide due to a faulty fuel pump that could cause engines to stall.
The problem, which Chrysler said affects 2011 vehicles, could also prevent them from starting. It stems from electronic circuitry that also helps to control the cars' airbags and other functions. Those features weren't affected, the automaker said Friday.
Chrysler said the problem, which showed up as a pattern in repairs, hasn't caused any known injuries or deaths so far.
Related: Chrysler recalls 792,000 older Jeep Grand Cherokees for ignition switch problems
Chrysler says it will advise customers about when they can schedule service. The automaker is footing the bill to fix the 189,000 affected SUVs in the U.S. 16,000 in Canada, 7,000 in Mexico and 19,000 elsewhere.