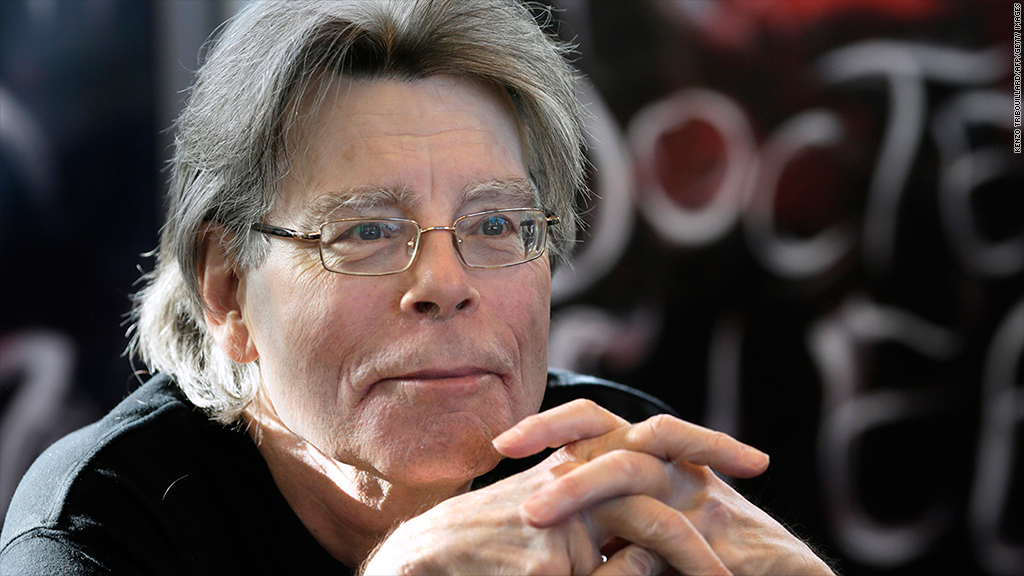 Hulu just went into business with the King of suspense.
The streaming site announced Monday that it's developing a nine hour event series from author Stephen King and producer J.J. Abrams.
The new original series based on King's 2011 best-seller, "11/22/63," will tell the story of teacher Jake Epping going back in time to stop the assassination of President John F. Kennedy.
"J.J. Abrams and Stephen King are two of the most celebrated storytellers of our time," Craig Erwich, Hulu's Senior VP and Head of Content said in a release. "'11/22/63' already resonated with audiences as a best-selling novel, and we are looking forward to bringing the riveting story to the screen."
King is one of the world's most popular writers, publishing more than 50 books over 40 years, and Abrams along with his production company Bad Robot have produced TV hits like "Lost" and "Alias."
"I've been a fan of Stephen King since I was in junior high school," Abrams said in the release. "The chance to work with him at all, let alone on a story so compelling, emotional and imaginative, is a dream.
Related: Spoiler Alert: 1 in 5 Americans okay with spoilers
The project will also be the first original programming collaboration between Hulu and Warner Bros. TV.
The announcement is huge news for the site, although Hulu has yet to announce when the series will go into production or debut.
With King and Abrams in tow, "11/22/63" should give Hulu some much needed exposure against popular original content from Netflix like "House of Cards" and "Orange Is the New Black."
As for the prolific author, King feels that this is the perfect story of his to be adapted for a series.
"If I ever wrote a book that cries out for long-form, event TV programming, '11/22/63' is it," King added in the release.