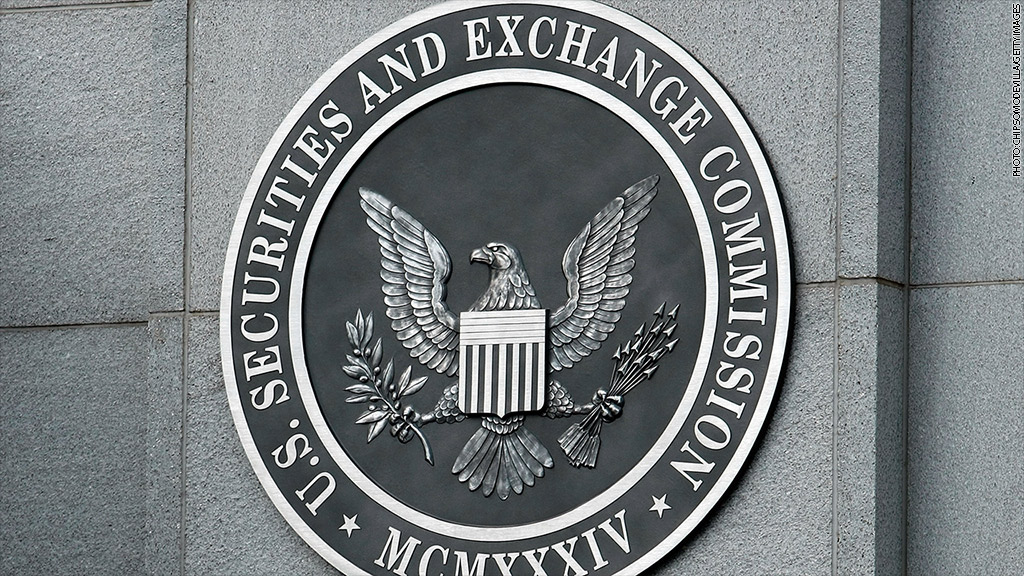 The Securities and Exchange Commission has handed out its largest-ever whistleblower award of $30 million.
A spokeswoman for the SEC would not identify the recipient, except to say the person lives outside the U.S. She also declined to identify the company or individual accused of fraud.
This is the fourth time the SEC has awarded a whistleblower who lives outside the U.S.
The federal agency said the award is more than double the prior record, of $14 million.
"This whistleblower came to us with information about an ongoing fraud that would have been very difficult to detect," said Andrew Ceresney, director of the SEC's division of enforcement, in a news release.
Related: Holder wants to pay whistleblowers more
It came a few days after U.S. Attorney General Eric Holder said he would ask Congress to change a federal law to increase whistleblower awards.
The SEC started its program in 2012 and currently awards whistleblowers 10% to 30% of the money collected in a case. The agency has awarded 14 whistleblowers so far -- nine of them this year.
The SEC's biggest award still falls short of the $104 million whistleblower award the Internal Revenue Service gave to former UBS (UBS) banker Bradley Birkenfeld.