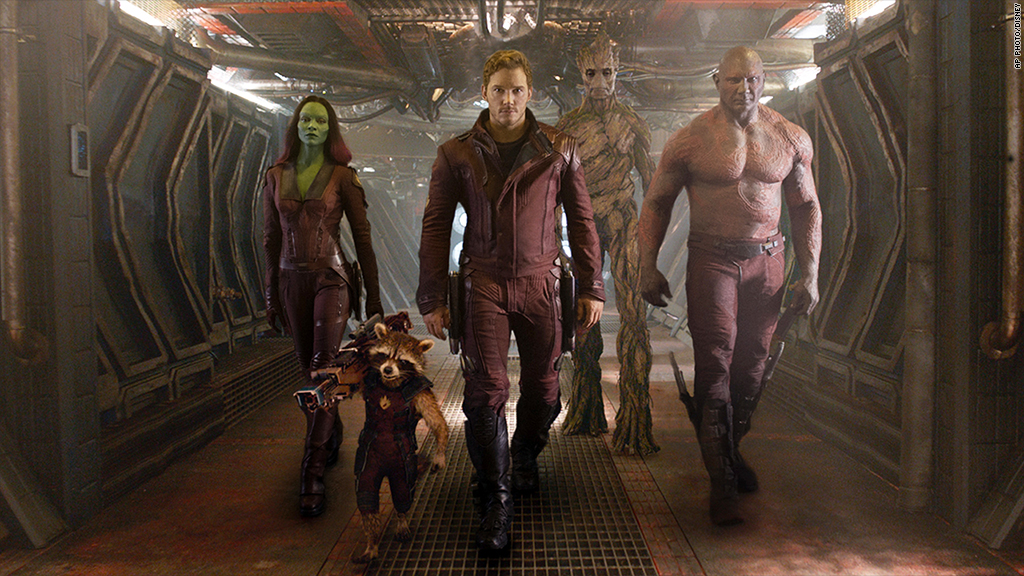 This week marked the official end of summer -- one that Hollywood was happy to see end.
The film industry just came off its worst North American summer movie season in 17 years, a slumping summer that saw the U.S. box office down 20% from the year before.
However, looking ahead to next summer's box office, there's much to look forward to -- and that's surely what studio executives will emphasize when they report third quarter earnings in the coming weeks.
Here are four reasons why 2015 will make this year's summer movie slump an aberration:
1."Fast & Furious 7" and "The Avengers: Age of Ultron" are good starts: The first films of the season can tell a lot about how the summer will go.
The two opening films of last summer were "Captain America: The Winter Soldier" (which came out in April) and "The Amazing Spider-Man 2."
Disney and Marvel's "Winter Soldier" was a critical and commercial success, but the same couldn't be said for Spidey.
Opening on May 2, "The Amazing Spider-Man 2" underperformed domestically ($202 million overall), was panned by critics (it holds a 53% rotten score on review aggregator Rotten Tomatoes), and has the lowest box office haul in the series.
Next summer should be different, with two of 2015's most anticipated films opening the season.
"Fast & Furious 7" returns after the death of Paul Walker on April 3 then Disney and Marvel's "The Avengers: Age of Ultron" opens the "official" summer on May 1.
These two franchises have shown they can break the box office ("Fast & Furious 6" and "The Avengers" have combined for over $850 million domestically), so 2015 should set a strong tone early on.
2. Family films return to the fold: One of the major things lacking in 2014's summer was a supply of hit family films.
Pixar, a usual pillar of the summer schedule, released no original film in the summertime for the first time since 2005.
Instead, the studio's "The Good Dinosaur" was pushed to November 2015, leaving only DreamWorks Animation's "How to Train Your Dragon 2" and Disney's "Planes: Fire and Rescue" (a film that was originally slated for a direct-to-video release). The former was a box office hit, bringing in $175 million, while the latter never really took off, grossing only $58 million.
Next year, DreamWorks Animation releases the "Despicable Me" spin-off "The Minions" and Pixar returns for a journey into a little girl's mind with "Inside Out."
Both should fill the box office void that was left by a lack of family fare this past summer.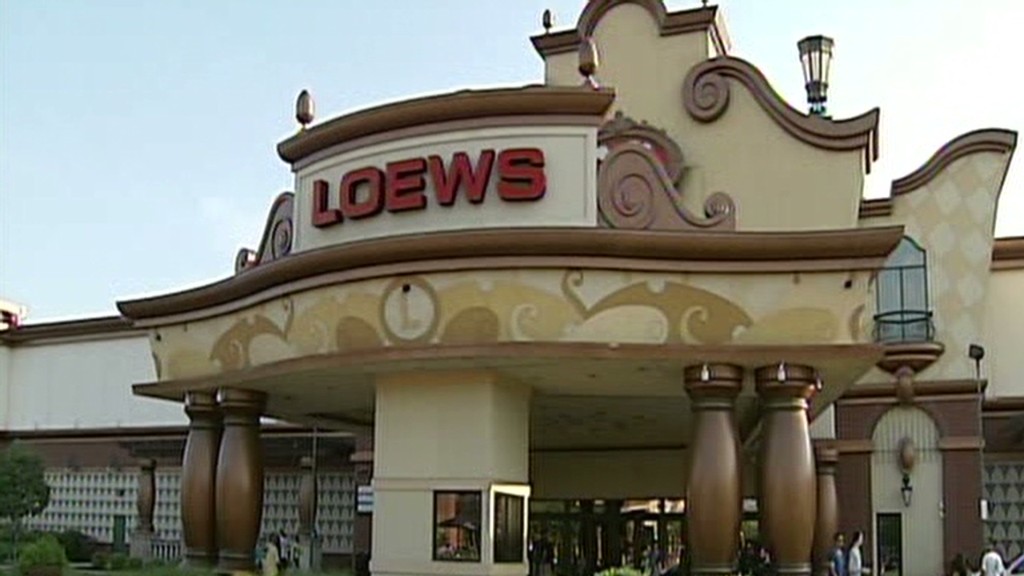 3. Familiar -- but not stale -- franchises will make up the landscape: Some analysts argued that the summer suffered from too many familiar franchises.
"The Amazing Spider-Man 2" came out two years after "The Amazing Spider-Man," which had been rebooted just five years after "Spider-Man 3." "Hercules" and "The Legend of Hercules" -- two different films with the same basic story -- were released no more than six months apart.
2015 will include many names from past summers, too, but in exciting new ways.
"Jurassic Park" sequel "Jurassic World" adds Chris Pratt hot off his "Guardians of the Galaxy" success, "Mad Max" gets a complete reboot with "Mad Max: Fury Road," and sequels to fresh fan favorite comedies like "Pitch Perfect" and "Ted" will also be released.
4. This fall should be strong: Executives need not look far into the future to have hope. A number of big titles are just weeks away: Christopher Nolan and Matthew McConaughey's heavily anticipated "Interstellar," for instance, blasts off on November 7 for Paramount.
The next film in Lionsgate's $1.5 billion "Hunger Games" series, "The Hunger Games: Mockingjay - Part 1" shoots into theaters two weeks later on November 21.
And "The Hobbit: The Battle of the Five Armies" finishes out Peter Jackson's multi-billion dollar "Hobbit" franchise for Warner Bros. right before the holidays on December 17.
So while the summer was one of Hollywood's worst, the fall should heal some of summer's wounds.