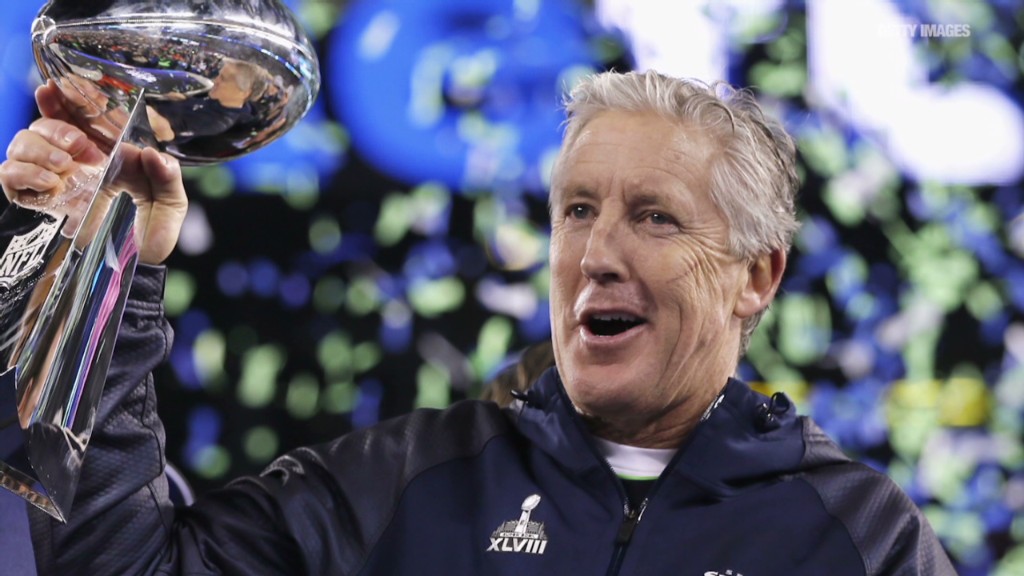 On Tuesday, ESPN writer and host Bill Simmons called NFL Commissioner Roger Goodell a "liar" and essentially dared his employer to object. On Wednesday, ESPN responded by suspending him for three weeks.
"Every employee must be accountable to ESPN and those engaged in our editorial operations must also operate within ESPN's journalistic standards," the sports network said in a statement.
"We have worked hard to ensure that our recent NFL coverage has met that criteria," the network said. "Bill Simmons did not meet those obligations in a recent podcast, and as a result we have suspended him for three weeks."
The suspension apparently extended to Simmons' social media accounts -- he did not immediately comment on the network's decision. But his fans complained en masse, making the #FreeSimmons hashtag a trending topic on Twitter on Wednesday evening.
Related: Conundrum for networks: covering NFL news
On a podcast on Tuesday, Simmons was outspoken about Goodell's handling of the Ray Rice domestic violence scandal. He repeatedly labeled Goodell a "liar" and used expletives to express doubt that other league executives didn't know about the content of the elevator video released by TMZ earlier this month. In the video, Rice was shown striking his now-wife.
During what was widely described as a rant, Simmons also said that if ESPN called or e-mailed him to chastise him for his opinions, "I'm going public."
"You leave me alone," he said, seemingly referring to ESPN, which has employed him since 2001. "The commissioner is a liar, and I get to talk about that on my podcast. Please, call me and say I'm in trouble, I dare you."
There was immediate speculation that ESPN might take action, and on Wednesday, it did. Simmons' implied references to his bosses ("you leave me alone," etcetera) seemed to exacerbate the issue.
Wednesday's action is not the first time that ESPN has suspended Simmons, who is the editor in chief of the ESPN web site Grantland and a contributor to telecasts of "NBA Countdown." He is a vital, vocal, and popular voice for the network -- and a controversial one, as well.
In 2009, he was reportedly suspended from Twitter for two weeks for criticizing ESPN radio affiliate WEEI.
And last year he was suspended after ridiculing ESPN's "First Take" -- he had called a segment between Skip Bayless and Seattle Seahawks' cornerback Richard Sherman "an embarrassment."
ESPN is controlled by The Walt Disney Company.