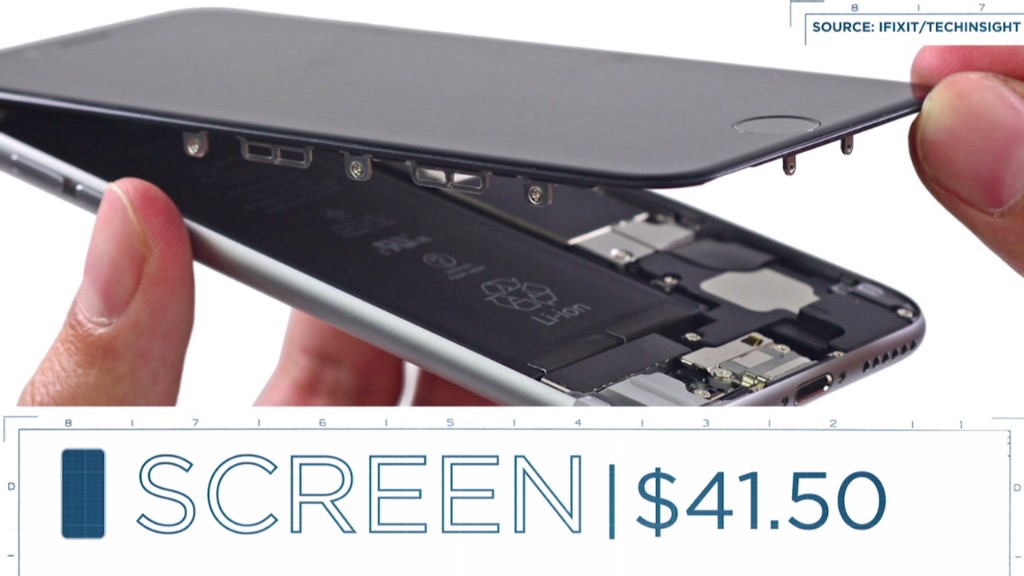 Apple fans in mainland China are being made to wait for the iPhone 6 and smugglers are cashing in, marking up Hong Kong prices by as much as $1,000.
Two days after the iPhone 6 went on sale in Hong Kong, customs officers patrolling a backwater pier came across several men loading boxes into a speedboat.
When the officers approached, the men jumped into the boat and sped off, leaving behind 15 boxes packed with new iPhones.
The smuggling operation is just a small link in a much larger network built to satisfy massive demand for the phones in mainland China, where authorities have yet to approve the iPhone 6 and iPhone 6 Plus.
Apple (AAPL) has not said when the new smartphones will go on sale in its second biggest market. State media reported last week that the iPhone 6 has not yet received a key license.
Smugglers have stepped in to fill the gap, charging top dollar for phones that are bought legitimately in Apple stores as far away as New York.
And they could be making a killing, as Apple devotees pay through the nose.
Related: Apple sells 10 million iPhone 6 and iPhone 6 Pluses
On Wednesday, CNN found a few sellers outside an Apple store in Beijing.
One offered the new 16GB iPhone 6 for 11,000 yuan ($1800). And where did the phone come from? It was shipped from Hong Kong, he said. At that price, the smugglers would be making over $1,000 per phone.
Hong Kong, which has three Apple stores, is a key hub in the network -- designed in part to avoid China's import taxes. Customers leaving Apple stores in the city are sometimes offered two times the retail price by phone flippers hoping to make a quick buck.
Smuggling activity appears to be brisk. On Monday, customs officers found 20 new iPhones concealed in the axles of a container truck bound for the mainland.
According to local media, authorities across the border in Shenzhen seized more than 600 iPhones over a three day period. Nearly 40 mules have been caught at the city's ports.
Related: Xiaomi is China's new smartphone king
The China market is crucial for Apple, and the company's largest outside the United States. But the iPhone maker has stumbled there in recent years, losing ground in the smartphone race to rivals, including Xiaomi, that offer cheaper phones.
In a bid to expand its footprint, Apple signed a deal last year with China Mobile to offer the iPhone. China Mobile is the world's largest carrier by subscribers, with around 700 million users -- or more than twice the population of the U.S.
-- Vivian Kam and Dayu Zhang contributed reporting